How to Network Better

TOP RATED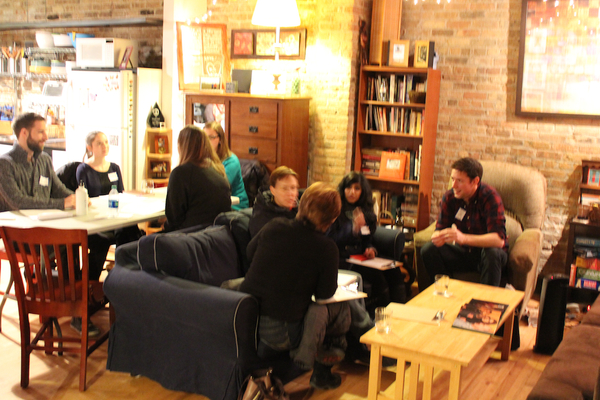 ABOUT THIS EVENT
Event Category
Business & Technology
Event Overview
Saya hasn't spent any money on marketing since she started her business in 2004. Mostly due to her expansive network, how she can 'do sales' without doing sales, and her innate ability to chat with and connect to anybody.

"Networking" in the traditional sense is awkward, painful, and usually the last thing you want to do. Saya's been there and agrees. Er, agreed. Now, not only is Saya good at networking, she enjoys it. And you can too!

In this class, she narrows down the overwhelming world of "How to be a better networker" and shares what's worked (and hasn't worked) for her through personal case studies and insight as well as suggested resources and activities.

Covered Topics:
- why 'networking' feels so icky and how to make it less so
- where to invest your time, money, and energy
- the art of conversation and of working a room
- the things you do that make me want to Friend you on Facebook and invite you to a dinner party
- the things you do that make me want to escape
- how to talk about yourself without being that person
- how to be memorable
- how to be the person who runs out of business cards without ever being the person to initiate the giving of your card
- your elevator pitch
- non-verbal actions to take
- pre-event, during the event, post-event: what to do (and not do) when
- online vs inperson networking
- introverts and uninteresting people can be boss networkers too (tip: you're not uninteresting!)
- helpful networking tools
Minimum age
All ages welcome
Cancellation Policy
Location
There are currently no upcoming dates scheduled for this Dabble. Log in to an account message the host or add to your bucket list to be automatically notified when new dates are posted.
MORE ABOUT YOUR HOST

TOP RATED
A TEDx speaker and one of Brazen Careerist' s Top Twenty Young Professionals to Watch, Saya has discovered how to turn her love of creating community, challenging herself and those around her, and enjoying life to its fullest into her "job." Via her company Mac & Cheese Productions℠, she helps others (and herself) live a Life of Yes℠. Saya is from Evanston, went to Boston College, and resides in Chicago.