I Can't: Clean

TOP RATED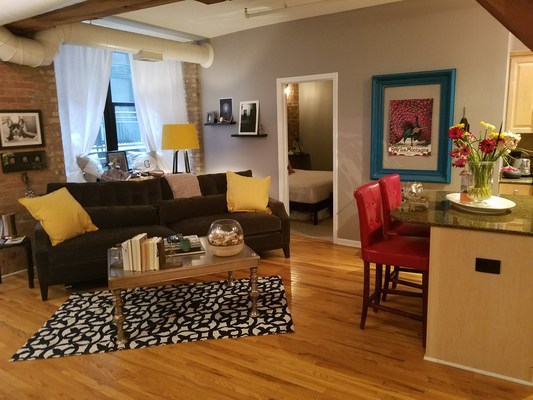 ABOUT THIS EVENT
Event Category
Education
Event Overview
"The workshop was so comprehensive and has really gotten me excited about cleaning. I am also thinking about how I can incorporate ideas into other areas of my life, so thank you again!"


Does your home give you anxiety, shame, or stress due to its "dirtiness"?



Have you not had people over or fear the "drop in" because of the state of your home?



Are you overwhelmed when you think about cleaning and thus press the IGNORE button?



Do you not want to think about cleaning but still be able to clean your home?



Do you want someone to tell you "clean in this order" "clean this every month" or "use these products"?



Do you want insider tips from someone who both cleans for fun and for money?



Wanna learn how to make cleaning manageable, part of your routine, enjoyable even?




Most importantly, do you want to test drive a Dyson v10?!



If you answered yes, I Can't: Clean is for you and you aren't the only one. 
I Can't: Clean is part of Mac & Cheese Productions' I Can't series, where adults state they're unable to do something, they try it with a bunch of other adults who also "can't," and everyone proves themselves wrong and not only does the thing, but enjoys it and says, "That wasn't so bad. In fact, kinda fun. Good for me! What's next?!" Past I Can'ts have included yoga, improv, find love, draw, have a dog, adult my money, organize my home, ask for money, put on makeup, and buy a home.
Head Cheese-It Saya has cleaned for fun all of her adult life. Creating those win-win-win scenarios that brings her so much joy, she now "What is my life?!" also cleans for money and employs a cleaning crew. A lover of making life easy and easier, she has taken all of her cleaning knowledge and passion, and her affinity for systems and spreadsheets, and created a realistic, simple, empathetic blueprint for how to bring non-tortuous sparkle & shine to your life.
Mac & Cheese is a safe space where you can be a 43 year old who doesn't know how often to clean the shower or what products to use on the stove.
IMPORTANT NOTES
If you are looking to get your Marie Kondo, KonMari, Spark Joy on, this isn't that. This is not about organizing your home and getting rid of stuff. Looking for support in that area? Check out Chicago's 1st certified KonMari consultant and Cheese-It herself, Kristyn. She's on the Mac & Cheese Service Provider Referral List on the FAQ page.
By registering, you are agreeing to the Reproduction Agreement; please read. As part of this workshop, you will get access to various Mac & Cheese Productions℠ resources after the event. The legalese — thanks Mrs. Lawyer! —  is saying you cannot share or reproduce any of Mac & Cheese's resources without M&C's consent.
TO BRING


Your questions, your SOS', your gripes, your feelings of "I'm the only one who…"! (Secret: you're not)



A laptop or something to write on and write with




Drinks/snacks/dinner for yourself if you'd like; thumbs up to nibbling and sipping during the workshop



Minimum age
All ages welcome
Cancellation Policy
Location
There are currently no upcoming dates scheduled for this Dabble. Log in to an account message the host or add to your bucket list to be automatically notified when new dates are posted.
MORE ABOUT YOUR HOST

TOP RATED
A TEDx speaker and one of Brazen Careerist' s Top Twenty Young Professionals to Watch, Saya has discovered how to turn her love of creating community, challenging herself and those around her, and enjoying life to its fullest into her "job." Via her company Mac & Cheese Productions℠, she helps others (and herself) live a Life of Yes℠. Saya is from Evanston, went to Boston College, and resides in Chicago.
EXPERIENCE REVIEWS
Johnna G.

Reviewed on 05/01/19

I feel more empowered to tackle deep cleaning and even just routine cleaning. Yay!

I feel more empowered to tackle deep cleaning and even just routine cleaning. Yay!