Murals 101

TOP RATED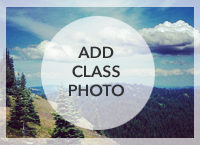 ABOUT THIS EVENT
Event Category
Arts & DIY
Event Overview
If you were one of "those kids" who drew on your mom's white walls (oh, sorry Benjamin Moore, eggshell walls) this might be a class you'll want to stick around for.

This Dabble workshop will walk you through the process of taking an image you like and creating a one of a kind graphic mural! Concur a blank canvas by learning the steps from the beginning: starting with basic image preparation and design layout – either with a projector or grid-- and move onto techniques for transferring the image to your wall and tips for painting to completion. Lean about the proper tools and brushes of the trade, sealing the finished images for protection, using stencils, and now to navigate awkward areas like ceilings and alcoves.

It's not a far cry from your glory days running free with the Crayolas ... just promise us you'll try to color in the lines this time, okay?

Cancellation Policy
There are currently no upcoming dates scheduled for this Dabble. Log in to an account message the host or add to your bucket list to be automatically notified when new dates are posted.
MORE ABOUT YOUR HOST
TOP RATED
Andrea Jablonski
Andrea Jablonski brings a decade of commercial and residential painting experiences with her to teach tips, tools and techniques. She has painted everything from tiny studio apartments to sprawling suburban homes to high end restaurants - such as Carnivale, Macello, Park 52, RM 21 and more. Andrea specializes in painting ceilings, floors, exteriors, interiors, trim and creates amazing murals on panels or canvas. You can check out samples of her work at andreajablonski.blogspot.com.