Jay Swoboda
CEO & Chief Dabbler. Jay manages national operations, strategy and company growth as CEO for Dabble with a focus on expanding Dabble in new markets around the globe as well as securing funding and investment for future growth. Jay's enthusiasm for Dabble led him to approach the company about taking on a leadership role in expanding Dabble. Jay took the reins in July 2014. Jay dabbles in ultra marathons, fiddle playing and vegetarian cooking and has proudly driven in a demolition derby.
Jeremy Idleman
Chief Operating Officier & St. Louis Community Manager. Jeremy started dabbling long before Dabble was founded. Though the practice didn't start until high school art, his influences came even earlier by listening about the ingenuity of his father, watching first hand the resourcefulness of his brother, the artistic talents of one sister, the stubbornness to persevere from the other sister and endless encouragement from his parents. Jeremy currently serves on the board of Refab, a St. Louis non-profit that diverts building material waste and is a lieutenant in the Missouri Army National Guard of which he's been a member of since 2000. Jeremy dabbles in furniture creation/restoration, upcycling, sculpture and dumpster-diving, which is where a lot of his dabble-inspiration comes from.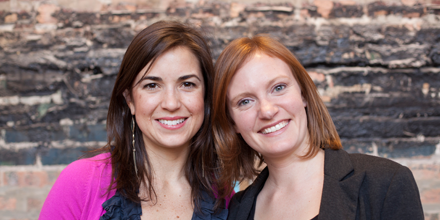 Erin Hopmann & Jessica Lybeck
In 2011 the Dabble co-founders, Erin & Jess, realized that life was too busy and that their bucket list of things we wanted to try was long. They quit their consulting job and built Dabble in two months. They have moved on to great new things but their vision and passion will always be with us encouraging us to Try Something New.