Teachers | jen pastalo dacpano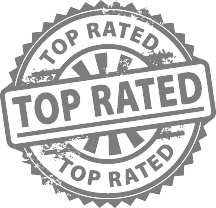 jen pastalo dacpano
Denver, CO
I have a mission! I want to bring people together to create, and grow a collective of curious creatives and artists in arms who wish to share their passion for making and hand crafting beautiful things for the pure joy of it. I believe all art comes from the soul, the architect, and the hands and eyes are the builders for those inspired ideas. I myself am a bead and jewelry enthusiast, but I want to gather makers of all arts to inspire, support each other, and share. I'd love to build a creative community, and bring together others who have a passion for making things. I also sing, play 5 instruments, and songwrite with my darling song sisters, The Warm Honeys, Sweet Water Remedy, and Starling in Denver and Boulder. Ellen Pierce co-teaches the Songwriter Share Workshop. She is also the co- founder of Yoga in Your Park (YiP), coach trained as a therapist and performer, is one to spark your internal inspiration. When you are with her you feel like she is singing just for you - her songs are designed to trickle in, open you to the depths of who you really are and dissolve any lingering tensions. Ellen is known for her relentless idealism and joyful persistence. Ellen received a master's degree in Contemplative Psychotherapy (Naropa University) and was trained in the art of yoga at a the Nosara Yoga Institute at the 500 hour level with extensive (700 hours) of training at Children's Hospital Colorado in Yoga Therapy. Two parts honey, one part sting, Ellen will inspire you to live into your next iteration with grace and ease. Abby Lee is my assistant and co-teacher and will sometimes teach my jewelry classes. She says: Hi beautiful people! I'm Abby and I originate from the suburbs of Chicago, but traded the city lights for the mountain peaks! I am a bilingual Spanish special/general education teacher and an inspiring family and student advocate. I love working with all walks of life and growing everyday in new experiences. I love to explore and play outdoors, cook, see live music, watch movies, practice yoga and spend time with my friends and new wonderful people I meet. I am so excited to create wonderful works of art with everyone!
Whitney D.

Craft a Mala Beads Necklace

An afternoon to remember! Had an amazing time with great women. We choose beautiful and personal beads/stones, tied knots and drank wine! This class is not just a beading class, the materials you choose are unique to you and a short, personal reading is done at the end of class. Jen is fantastic and an absolute joy to be around! Highly recommend this course to an aspiring yogi, Buddhist or anyone who enjoys wearing something meaningful and beautiful.

Johanna E.

Craft a Mala Beads Necklace

This class was exactly what I hoped for - a fun experience with interesting people with the end result being I know how to create a male in a way that does not leave me frustrated! Jen did a wonderful job of setting up for the class with beautiful stone beads in lovely jars with their energy association written on fun slips pf brown paper. She gave individual attention to each student which allowed us all to work at our own comfortable speed. She presented more than one way to tie the knots giving each student a chance to find their own best way through the example of different approaches. I highly recommend this class for anyone wanting to learn how to tie a mala.

Mary C.

Craft a Mala Beads Necklace

I'd do anything with Jen for a few hours but these beads are gorgeous, she makes it easily within anyone's ability and I came home with something from a high end design shop!

Beth B.

Beaded Intention Bracelets

Great class! Wonderful teacher! I thought we learned some great tricks and the beads were beautiful. Absolutely worth your time.

Jennifer S.

Craft a Mala Beads Necklace

This was such a fun and meaningful class! I highly recommend it!

Vivienne L.

Beaded Intention Bracelets

Fabulous class! Our instructor relaxed, friendly and very helpful. Highly recommend.

Carrie M.

Beaded Intention Bracelets

I highly recommend the class Jen is amazing. It was one of the best experiences I have had. I have PTSD so making the brackets was very therapeutic. The people I gave the bracelets to loved them.Its a great class to do with someone else.

Gail F.

Craft a Mala Beads Necklace

Such a worthwhile way to spend an afternoon. Each time I attend, I am no doubt in the company of kindred spirits. And Jen, well, she is just a lovely person to her core. She creates a welcoming, light-hearted environment, and she is so helpful and patient with everyone. The process of making the Mala necklace and bracelets is meditative to say the least, and it is so rewarding to walk away with not just an overall lovely experience, but a beautiful creation you can wear or give to someone special.

Ashley Q.

Craft a Mala Beads Necklace

Jen was awesome and made it really easy to understand and execute. The materials were lovely and generous and I walked out with a gorgeous mala that means more to me because I made it. I have jewelry and beading experience and I also learned some neat tricks and techniques for other projects.

Cari R.

Beaded Intention Bracelets

Really laid back class. Jen helped us get set up, gave us a few pointers, and then left us to sort out how we wanted to make our bracelets from there. She had tons of fun supplies, and the location was really comfortable & perfect for some Saturday morning beading. Definitely take her classes. I'll be wearing my creation for years to come.

Erin P.

Craft a Mala Beads Necklace

Jen was an incredibly welcoming teacher and her energy and enthusiasm were contagious! I had an amazing time creating my Mala, and will
Cherish it always!

Kelly D.

Craft a Mala Beads Necklace

I enjoyed this class so much! My husband and I took it together and had a great time making our malas and chatting with out people in the class. The setting was awesome with vinyl records playing as we created, and Jen is a helpful and sweet teacher. Overall, it was a wonderful experience!

Annette O.

Craft a Mala Beads Necklace

Super fun and easy to make. Jen had a beautiful selection of beads, each with their own meaning, which made for a very personalized necklace suited to each persons needs. I would do it again!

Julia G.

Craft a Mala Beads Necklace

I loved this class. Jen is great and was very patient and explained all steps very thoroughly.

Sydney D.

Craft a Mala Beads Necklace

Great class. I love my Mala

Anya J.

Hand-Stamped Custom Jewelry: Personalized Necklaces

Jen is fantastic! She lets you go at your own pace to create a unique treasure. I will definitely be back

Jessica J.

Beaded Intention Bracelets

I saw Jen's beautiful malas for sale and was immediately drawn to them and their unique beauty. When I found out she was hosting creative workshops to make these stunning pieces I couldn't resist! I've now been to 5 different classes: 1 mala necklace, 3 bracelets, and 1 truth tag. All have been inspiring, joyfully fulfilling, and leave me feeling like my day can't get any better. Thank you Jen for sharing your love and helping me embrace, grow, and nurture my light and love. You're a true inspiration!!

Kate P.

Craft a Mala Beads Necklace

This was my first dabble class and my first time making a Mala. The small class was a great setting to learn. Jen was great and helpful. She guided us through the process while encouraging us to make our project our own. I was really pleased with the way mine turned out and I will be looking to take a class again from her in the future.

Dannia G.

Craft a Mala Beads Necklace

I took this class with Jen and it was really fun, I had a great time creating my Mala necklace and having great conversation. Thank you Jen!

Carmen V.

Beaded Intention Bracelets

The class was amazing. I had a very fun time. Jen is a great teacher. She is patient, welcoming, and very informative. I highly recommend any class Jen teaches. I look forward to taking more classes with Jen.

Bridget A.

Craft a Mala Beads Necklace

I had a great time. It was fun to spend a few hours being creative. Jen made it very easy and relaxed and it was fun to see everyone leave with such different yet personal Mala necklaces!

Mary M.

Terrariums: Craft a Tiny Living World

My teenage daughters and I really enjoyed the class. It isn't always easy to find things to do with different teenage girls, but this fit the bill. Fun class!

Chatti B.

Craft a Mala Beads Necklace

Best class I have taken on Dabble. I want to do it over and over again! Jen was so sweet and warm. I took my sister to this class and we kept talking about it on the way home. We are in love! This would be a great class for a group of friends, anyone going through a life transition (when are we not?!), or to take for yourself whether you're going through a hard time or need to reset yourself.

Sally S.

Craft a Mala Beads Necklace

It was really a wonderful experience to make my own Mala necklace. It was a tedious process that felt so great to complete. I loved the sacred parts of the process...it made it so special having made it myself.

Stephanie M.

Craft a Mala Beads Necklace

Had a wonderful experience and would definitely take this class again!

Amy T.

Beaded Intention Bracelets

Jen's classes are always fun! I love the calm and friendly atmosphere and the knowledge Jen shares with everyone. Can't wait to take another class!

Julia S.

Craft a Mala Beads Necklace

Such a fun way to spend an afternoon with friends! Jen was a great instructor and she helped when appropriate while also allowing each of us to work at our own pace. I love the final product!

Vanessa W.

Beaded Intention Bracelets

This was a great Saturday afternoon activity. I loved all of the beautiful beads and the meanings behind them. I made one for myself and two as gifts. Both friends have had positive days since they've worn them!

Taylor D.

Craft a Mala Beads Necklace

Jill D.

Craft a Mala Beads Necklace

Jen is absolutely incredible! My friends and I brought pizza and wine and had a blast making a gorgeous necklace rather than just a normal Friday at the brewery. Jen wrote out what each bead meant and had some wonderful mindfulness lessons that she added at the end when we were finishing. I wanted to make a necklace for my sister and she sent me a personal EXTREMELY detailed email on where to find beads, thread, etc. I will go to ANY class that she teaches!

Kristin H.

Craft a Mala Beads Necklace

We had a lovely afternoon making beautiful malas and sharing in good company. Jen is wonderful!

Amy T.

Terrariums: Craft a Tiny Living World

Loved this class! Jen's classes are always wonderful!

Amy T.

Craft a Mala Beads Necklace

Laura L.

Craft a Mala Beads Necklace

What a wonderful experience! Jen is sweet, knowledgable, and helpful without every being overbearing. I love my Mala necklace so much that I'll be signing up to make another one soon!

Julie D.

Craft a Mala Beads Necklace

Wonderful relaxing evening spent creating beautiful Mala Necklaces. The class was great, and the instructor was so helpful and made the evening fun.

Storm M.

Craft a Mala Beads Necklace

Booked this class with my sister in law - such a nice way to spend an afternoon, getting creative and making somthing meaningful! Jen is a fantastic teacher and has an arsenal of tricks, tips and techniques - a really talented lovely lady.

Hill R.

Beaded Intention Bracelets

Nice class, I went solo and everyone in the class was super welcoming. Would be fun with a group of people you know. The instructor was very helpful and I appreciated that she paid to attention to all of us, jumping in when we needed help. Recommend this, just a couple hours and you get something to wear from it!

Erin W.

Craft a Mala Beads Necklace

This was my second class with Jen and I will definitely be signing up again! My 12 year old daughter went with me this time and she is hooked as well =)

Sharon E.

Craft a Mala Beads Necklace

Jen was delightful and we really enjoyed the class. She gave great instruction and had a large variety of beads and string so that we could all create our own , unique piece. The room was very comfortable and she provided music and a very inviting, comfortable atmosphere.