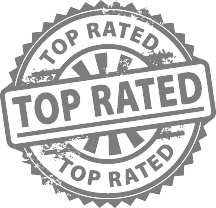 Lilli Black Terrainmaster Growing up amid the Houmas House Plantation's verdant gardens and 300-year-old oaks in Southern Louisiana, Lilli Black found an early love for nature and art that never faded. Although she enrolled in art school and dabbled in painting, the dirt continued calling her. So she opened Bella Calla, and there combines her passion for plants with her love of art as she creates vibrant floral arrangements and tasteful terrariums.
Olivia G.

Sip Wine & Create A Terrarium

Very fun! Lot of people. Also lots of upgrades available for an additional price. I had so much fun!

Taylor C.

Sip Wine & Create A Terrarium

One of the most fun classes I have taken! Really loved the final product and putting it all together. Great value for what you get.

Rupa C.

Sip Wine & Create A Terrarium

This was my first time making a terrarium and it was a lot of fun!

Whitney D.

A Valentine's Day Floral Workshop

What a fun and uplifting evening with great company and beautiful flowers! First we mingled in Bella Calla's gift shop entrance and got to know one another over wine and cheese. The instructor, Lilly, came to get us and lead us to this cute little workshop where our place setting were ready to go. Lilly took the time to go over design fundamentals and principals before we began our own designs. She is a great teacher and gave thoughtful advice and critique the entire class. Plus we got to leave with incredible floral arrangements! Highly recommend this class!

Katy M.

Sip Wine & Create A Terrarium

I had such a fun time with two friends at this class. We had time to chat and catch up before we started and then had fun with the whole class when we made our terrariums. I love mine and can't wait to see how they grow. I think we may want to go back again. Great for a group activity or if you want to meet new people.

Mariko J.

Sip Wine & Create A Terrarium

It was a great experience, everyone was very helpful and fun!!!

Jaime J.

Sip Wine & Create A Terrarium

Met on a Sunday and what a fun way to spend an afternoon! The wine and cheese is a nice touch - there is about 30 minutes at start to socialize and drink up :) The class itself was very fun. Instructor did a great job covering all aspects prior to us starting to build our terrariums, and was helpful throughout. The shop was cute and had many things for sale. I recommend this class for the value and fun!

Heather K.

Sip Wine & Create A Terrarium

Loved the teacher and the shop. The back was well set up to support us, and the supplies were great. There was some disorganization when we arrived, as the prior class had apparently ended late. Adding to that, our registration was apparently mis-communicated, and while my receipt and class confirmation all said we were arriving at 5, the store had us down for the earlier class. Apparently the later class was supposed to be for families with kids, but that information hadn't come across. All that said, we had a lot of fun. The instruction was clear and my terrarium is awesome!

Lori S.

Sip Wine & Create A Terrarium

It was an interesting and hands on experience. I would do it again!

Alana B.

Sip Wine & Create A Terrarium

We had such a great time meeting new people and building a terrarium - we went to the store the next day and bought more supplies to continue making terrariums.

Yvonne P.

Sip Wine & Create A Terrarium

The class was very informative and in depth on how to set up and take care of your own terrarium. There were plenty of supplies to work with and a good selection of foliage and succulents to choose from. I highly recommend this class as a good outlet for creativity and a good way to socialize with friends and strangers. And it will most likely begin an addition to making terrariums!

Maggie G.

Sip Wine & Create A Terrarium

This was a great class. It was super small and fortunately, we all hit it off.
I thought we'd just make a small terrarium, but I ended up leaving with a nice size (medium) globe filled with super fun and interesting things. The class was interactive and really fun. I highly recommend it.

Cari R.

Sip Wine & Create A Terrarium

This was the best Dabble class yet (and I love to Dabble)!
The space was great, the materials super fun, and Tommy - forget it - he was amazing, engaging, entertaining, fun, and helpful. Somehow, with zero prior experience, we all took home masterpieces. Get yourself to this class ASAP, you're welcome.

Juliette L.

Build Your Own Holiday Centerpiece

I had such a great time at this class! You start with learning the fundamentals of design to give you a base on how to create a beautiful centerpiece. From there you are guided as you start to structure your piece- you learn all about placement and how different types of flowers compliment each other. The whole atmosphere was so fun and you walk away with the ability to continue creating these beautiful arrangements on your own! This is the perfect way to spend a fun girls night out or a wonderful gift for somebody, I highly recommend it.

Hope D.

Sip Wine & Create A Terrarium

A wonderful way to spend the evening with a friend. Walking into the cute floral shop setup with everything you could think of to make a terrarium got us excited right away. Our teacher greeted us very warmly and got us situated with wine and snacks as we waited for the class to start. The shop has many wonderful examples of terrariums on display to get your ideas flowing. Our instructor gave us a quick demo of how to make the terrarium using the supplies neatly organized on the table and then set everyone on their own creative way. She was available for any questions, advice and ideas. We all walked away with unique and creative terrariums to show off immediately.

Sarah F.

Sip Wine & Create A Terrarium

Ashley was our teacher for this and it was AWESOME! Everyone in our group loved their terrariums. The space was so adorable and inspiring. The instructions were very well explained and it was easy to be creative. I LOVED this class. I highly recommend it.

Valerie P.

Build Your Own Holiday Wreath

I was so glad that I discovered Bella Calla through Dabble. It's a great little flower shop with local gifts like the Real Dill and Backyard Soda. When we walked in, one of the employees, Whitney, I think welcomed us and offered us wine, cheese and crackers. Everything was set up on their big crafting table to make our wreaths. She gave us tips and suggestions. I was so jazzed I made a terrarium and a wreath. Parking on Broadway is a breeze, especially on Sunday when parking is free. You can even reserve Bella Calla for a private event.

Lauren M.

Build Your Own Holiday Wreath

Super fun class, and a very good deal for a wreath & a night out! Cute shop too!

Amy K.

Sip Wine & Create A Terrarium

This was a great time! Went with a great friend and we had a spectacular time! Teacher was wonderful and ver knowledgable! I would love to do this class again!!

Angela F.

Sip Wine & Create A Terrarium

Ashley was so helpful and creative! Really knowledgeable about which plants for sunlight,, watering, etc. Shop is really cute and had other terrariums on display for inspiration , was a fun afternoon!

Taylor J.

Sip Wine & Create A Terrarium

This class was great! I learned a lot about the whole process of building a terrarium, the plants used, and the best way to decorate/style a terrarium. The studio was super quite and the instructor was great!

Kathleen R.

Sip Wine & Create A Terrarium

This class was so fun & really informative! I feel confident to make my own terrariums now. The knowledge shared was great & she was so friendly. Top it off with cheese, crackers & flowing wine and this class was top notch.

Kelly M.

Sip Wine & Create A Terrarium

My boyfriend and I were looking for something different, and this fit the bill in a very pleasant way. It was relaxing and fun, and we got to take home an awesome and unique terrarium. We would like to do it again!

Crystal H.

Sip Wine & Create A Terrarium

Sip Wine and Create A Terrarium is super fun! Would totally take this class again. I recommend bringing a miniature figurine to add to your creation! I brought Totoro.

Evelyn S.

Sip Wine & Create A Terrarium

We had a blast for a girls night out. The instructions were thorough. The facilty was great and had great displays of similar projects. Ability to upgrade container. Just wish they considered synthetic rocks created would dissolve and change ph impacting plants. Other than that I would recommend this place and class

Emily K.

Sip Wine & Create A Terrarium

This was a great class. The studio was beautiful, class was well organized and fun. It was easy to do and the instructor was great about offering help and tips on keeping the plants alive after the class. I would recommend it to anyone!

Selena S.

Sip Wine & Create A Terrarium

We had a great time making terrariums and would recommend to others!

Marcy M.

Sip Wine & Create A Terrarium

I HIGHLY recommend this class to any Denverites looking for something unique and fun to do. The store was really neat - lots of unique plants and local goods, and the teacher was knowledgeable and super friendly. And I love my terrarium! Overall a 10/10!

Selene Ann M.

Sip Wine & Create A Terrarium

I was looking for fun classes to take with my parents for my Mum's birthday, and this was the perfect choice! We had a great time learning about and building the terrariums at Bella Calla- the learning environment was incredibly friendly and relaxed. Definitely worth the price!

Storm M.

Sip Wine & Create A Terrarium

Bought this class for my lovely friend for her birthday! It was informative and fun! Really recommend it!