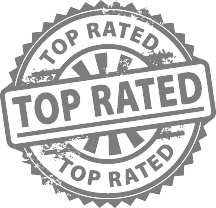 Wine & Whey is a full service wine and cheese making supply, instruction and event shop located in the heart of Denver's RiNo Art District. We specialize in creating a fun and unique atmosphere and love the community that is Denver Art. We offer both wine and cheese making classes for groups and individuals to come in and start these great hobbies. Stop by for a class, supplies or one of our Art Gallery events that feature local artists.
Upcoming Events with Pamela
Cari R.

Wine Making for Beginners

This class is a great idea to do with friends. It was pretty easy going, we tasted a lot of great options and learned some new things. I definitely recommend this class, we're looking forward to the 2nd half in a few weeks.

Jenna B.

Wine Making for Beginners

Lots of laughs, stories, and wine! A really great way to spend a Wednesday evening. I learned a lot about the overall wine making process and even some of the chemistry involved. I can't wait to go back for the bottling class and will definitely go back to Wine and Whey for other events and classes!

Gina K.

Wine Making for Beginners

Katrina was fantastic! Knowledgeable, interesting, engaging, friendly and fun. I learned a lot and had fun doing it :) She was also generous with her wine pours, which didn't hurt none either. Clearly very passionate about what she does, which makes her a fun teacher to have.

Valerie P.

Wine Making for Beginners

The class was actually taught by Katrina Whedon. She is co-owner of Wine and Whey. She was very personable and extremely knowledgeable. She really changed my mine about getting a wine making kit. The other class attendees seemed to enjoy themselves too. I am going to post on FB about how much fun this place was and how it would be a great place to do alternative to a bridal shower. I'm looking forward to returning to see how my wine is doing.

Scott M.

Wine Making for Beginners

This was a well run class by the owner of the shop, Katrina.

Very thorough and organized and the instructor had a great personality. Super knowledgable and engaging. The class was informative and the setting was inviting, comfortable. Two giant opposable thumbs up.

Elizabeth P.

30 Minute Mozzarella

This class was fantastic! We had a great time learning about the cheese making process, meeting the other people in the class and drinking wine. A great thing about this class is the size of the class. There were only 7 people, so we didn't just feel like faces in the crowd and felt like we were really able to learn. I would recommend this class to anyone who is looking for an experience like this.

Erica A.

Wine Making for Beginners

So much knowledge in this class was given. It was interactive, fun, and laid-back. You are able to learn about the process of wine from beginning to end. I would recommend this to everyone!

Nancy R.

Cottage Cheese, Ricotta and Mozzarella Cheese

This was a GREAT way to spend 2 hours. I learned how to make 3 cheeses I love, and I have to say, the cream cheese is to die for. And so simple to make. I recommend the class, and the teacher was terrific.

Debbie T.

Beginner Winemaking & Making Mozzarella Cheese

HAD A GREAT TIME, MY HUSBAND AND I LEARNED ALOT. THE CLASS WAS JUST LARGE ENOUGH TO NOT BE OVER CROWDED. WE WOULD TAKE A NOTHER TYPE OF CHEESE CLASS.

Michelle S.

Cottage Cheese, Ricotta and Mozzarella Cheese

Excellent class - everything was amazing but our personal favorite was the cream cheese for sure.

Carol H.

Cottage Cheese, Ricotta and Mozzarella Cheese

Oh God, what a Blast! Great fun teacher & everybody was happy & friendly, The teacher took the mystery out of everything,

Johanna E.

30 Minute Mozzarella

This class left me anxious to go home and try making cheese on my own, plus my visiting friends the next day loved eating up the cheese I brought home!

Cody B.

30 Minute Mozzarella

My friend and I made a pact to do something fun and different each week, this week we did this class! It was nothing short of AMAZING! We learned to make cheese, had great conversation and experienced by far one of the coolest things ever. Pamela the teacher is sweet, kind and incredibly knowledgeable. I would encourage everyone to attend this class. Well worth it! I'll never buy mass produced Mozzarella again!

Ann F.

Home Made Burrata

This class was great! The teacher is wonderful, encourages questions and really knows her topic. We had so much fun and look forward to taking more classes at Wine & Whey.

Trina G.

Beginner Winemaking & Making Mozzarella Cheese

Very fun class! Pamela is awesome and the wine was tasty.

Corley B.

Celebration Winemaking Class

This was a great class! Informative, fun, and Pamela kept things interesting. I highly recommend!

Maggie K.

Beginner Wine Making

I loved this place, I'm so excited to go back and bottle our wine, because the class was so big they let us make two.. Also I think this concept is brilliant and I want to be a part of it!

Amy S.

Wine Making for Beginners

Fun class! Cool location.

Beeta H.

30 Minute Mozzarella

I took this class with my mom and it was fantastic. 10 minutes in, I had already gotten my money's worth. Pamela is a great teacher and I will definitely be back!

Lynn K.

Pysanky Egg Decorating

Kaylee was a great teacher. She was very clear in her instruction and patient at having to go back over various steps as people were moving at their own pace. We all had a great time. And, Wine and Whey was so generous with their time, even as we all stayed an extra hour past the scheduled end time. I would absolutely recommend this class to anyone.

Kelley N.

Pysanky Egg Decorating

What a fun class! My daughter and I attended together and not only did we enjoy a night out , but we learned something too! The class ran long so prepare to stay if you want to complete your dyed egg and take it home with you. The instructor is fantastic!

Kristina B.

30 Minute Mozzarella

Had so much fun in this class. Looking forward to taking other classed from Pamela.

Matt M.

30 Minute Mozzarella

I bought the 30 minute Mozzarella class for my wife for Mother's Day. It was Great!
Pamela was really fun and the group we had was a blast. She let us ask all sorts of questions and was a wealth of knowledge.
Plus, we got to take our cheese home after class...I really enjoyed it and I know my wife did too.

Anna G.

Beginner Winemaking & Making Mozzarella Cheese

The class was awesome. Pamela does a great job facilitating involvement with everyone in the class. I would definitely take more classes through Wine & Whey.

Renee G.

Cottage Cheese, Ricotta and Mozzarella Cheese

Dabble posted the wrong time for the class on their website and in their confirmation emails. When we got there -- the class was actually later that day. We were unable to attend! Super disappointed. Fortunately the teacher offered us another class on another day! Looking forward to that class.

Renee G.

Making Farmhouse Cheddar

What a GREAT class! Informative and fun. Learned so much. Excited to take the next class. Instructor was so thorough and clearly loves making cheese.

Valerie G.

Homemade Feta and Queso Fresco

Great class! Pamela is very personable and made learning how to make queso fresco and feta a blast (the wine didn't hurt, either). Looking forward to brining the feta we took home with us and trying the whole process ourselves in the future. Would definitely return for another class in the future!

Chad W.

Lotion Bar Class

I enjoyed the class and visiting Wine and Whey where it was held. The class was informative and we got to sample wine and cheese made right at the shop.

Robert J.

Beginner Winemaking & Making Mozzarella Cheese

Fun and informative. The wine and cheese were tasty, and the group was a lot of fun!

Katie R.

Cottage Cheese, Ricotta and Mozzarella Cheese

We absolutely LOVED this class! We came home with lots of fresh cheese and the knowledge to make our own. We also learned how to make butter which was a nice bonus.

Ashley W.

30 Minute Mozzarella

This class was a lot of fun! The teacher is very nice and happy to explain anything you have questions about. She provides some snacks and wine which was a great bonus. I can't wait to try and make some butter and mozzarella at home!

Michael G.

30 Minute Mozzarella

We really enjoyed taking the 30-minute mozzarella class. Pamela was very knowledgeable in the subject and provided tips and tricks so that we could do it on our own after class. We would definitely take another cheese-making class!

Halana H.

30 Minute Mozzarella

Class way exceeded my expectations. My whole family had a blast. Thanks again!

David P.

Making Farmhouse Cheddar

Had a great time drinking wine, eating Bruschetta, learning about cheese, and watching cheese come to life. I highly recommend this class.