The Joys of Whiskey
20 Have Dabbled
ABOUT THIS EVENT
Event Category
Food & Drink
Event Overview
There will be timelines, and there will be learning. But this ain't your average 10th grade American History lesson.

Mostly because we're all 21+ and allowed to sip whiskey for the 2 hour duration of this class. Which everyone knows makes for greater retention of knowledge, right?

Join Dabble and Bittercube as they walk you through an in depth and hands on class centered around American History. Dabblers will taste several different styles of American whiskey through the lens of American History. And along the way you'll learn to discern between flavor profiles and varieties. There will be classic American Whiskey cocktails created for your enjoyment as well and you will leave with the recipes to recreate the cocktails at home.

No previous experience or knowledge about whiskey is necessary (though, if you don't know the first thing about American History we suggest you pick up a book), and students can expect to walk away with a greater understanding of the evolution of whiskey throughout the decades of America. You will also leave having tasted a bit of American History, as Bittercube plans to share a sip of vintage Bourbon from a distillery that no longer exists. Grab a notebook and a friend and remember: It's not drinking. It's research.

Minimum age
All ages welcome
Cancellation Policy
Location
There are currently no upcoming dates scheduled for this Dabble. Log in to an account message the host or add to your bucket list to be automatically notified when new dates are posted.
MORE ABOUT YOUR HOST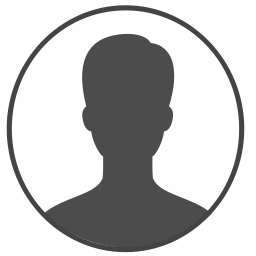 Nick Kosevich helped open the Town Talk Diner in Minneapolis with mentors Tim Niver and Aaron Johnson. Nick crafted as many house-made products as possible, including a number of bitters and liqueurs. For three and a half years, Nick helped transform the collective palate of the Twin Cities from reserved sippers to educated imbibers. Kosevich won nearly every bartending award in Minneapolis while at "TTD" and went undefeated en route to winning the first annual Iron Bartender Competition in 2009.
Ira Koplowitz worked for more than two years at the Violet Hour in Chicago, where he developed a number of house-made syrups, tonics and bitters. At Violet Hour, Ira worked as a bartender and a manager, and contributed cocktails to more than a year's worth of seasonal cocktail menus. Beyond bartending, Koplowitz has traveled extensively, eating and drinking his way across forty countries, spanning five continents.
Together, Ira and Nick formed Bittercube in 2009, where they pooled their knowledge of bitters creation and recipes together to create the six varieties of Bittercube bitters, which reaches country-wide wholesale and distribution locations. Bittercube, additionally, does consulting with bars and restaurants across the Midwest. Most recently, Nick & Ira became partners at Eat Street Social in Minneapolis, where they hired and trained the bar staff, designed the layout of the bar and can be seen behind the stick on occasion. Bittercube is passionate about spirits, none more than American Whiskey. They have taught a number of Whiskey related classes and Ira has more than 50 bottles of Bourbon and Rye, new and vintage in his collection. Bittercube has been featured in the likes of Food & Wine Magazine, Wall Street Journal, Martha Stewart's Everyday Food, Playboy and Imbibe Magazine.