CONSENT: What Does It Look Like?
ABOUT THIS EVENT
Event Category
Education
Event Overview
CONSENT: to permit, approve, or agree; comply or yield
Some people have different thoughts on this. It's been brought up in the news and social media now more than ever... The #MeToo Campaign, The #TimesUp Campaign. Consent. Permission. People not understanding what is right and what is wrong. 
Let's talk about this. Let's figure this out together. Please join the judgment-free convHERsation. We will also hear from 4 different women as they share their personal story on this topic. All women that speak are regular, extraordinary, everyday women.
SpeakHERs:
This is a judgment-free convHERsation. There will also be a Q&A portion of the evening. And if you want to just listen, that is ok too.

This is a safe space to hear different sides of the story.
What else happens at the ABOUT WOMEN events?
These events are unique. It's kind of like a support group for being a woman. It's a place to not feel alone. It's also a networking event in disguise. I say "in disguise" because it's not like other networking events where the first thing you talk about is your job. We talk about being human beings and our struggles and our awesomeness and then sometimes our jobs are talked about. It's a place to connect. To find other women that get it. We laugh. Sometimes we even cry. And that's ok. Because this is a safe space. Questions are asked to the audience and we have a group convHERsation. Sometimes the women in the audience ask questions too. Of course, you don't have to answer if you don't want. No one will ever make you speak. It's casual. It's comfortable. It's motivational.
Also - for those that got this invite - this event is open to ALL WOMEN and WOMEN-IDENTIFIED - so please share this event with your lady friends. The more women that come, the sooner we change the world - for the better. THANK YOU!
What You Can Expect From This Experience
$12 in advance (includes fees)
$15 at the door (cash and credit cards accepted)
Upstairs of Pizzeria Serio - 1708 W. Belmont, Chicago
Food and drinks available for purchase
Half-price bottles of wine
Half-price appetizers
Cancellation Policy
There are currently no upcoming dates scheduled for this Dabble. Log in to an account message the host or add to your bucket list to be automatically notified when new dates are posted.
MORE ABOUT YOUR HOST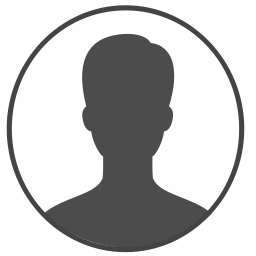 Nikki Nigl (rhymes with eagle) has lived coast to coast, drawing inspiration and following her own simple credo, "to enjoy life to the fullest," and aspires to help others do the same.
Possessed by her Midwest sensibility, West Coast calm and East Coast edge, Nikki has dedicated her life to motivating the masses with a no-nonsense but understanding approach. She's qualified as a Public Speaking Instructor, Accountability Coach, Relationship Guru, Women's EmpowHERment Coach, Life Manager, and overall cheerleader. Nikki says simply: "I will make your life better and easier." And probably more fun.
Her list of accomplishments include talking Catwoman down from a ledge, showing Morticia Addams the bright side of things, and fielding calls from June Cleaver — Nikki's the reason Bridget Jones even has a diary! (Now if she could only get Hello Kitty to smile.)
Loyal believer, role model, friend, artist, teacher, and always a student, Nikki is also a rarity and a treasure — and wants you to know that you are too.
Nikki's Education/Experience
Bachelor of Arts in Adult Training and Development from Northeastern Illinois University
Master of Arts in Communication, Media, and Theatre from Northeastern Illinois University
FoundHER/ CEO/ProduceHER/Host of ABOUT WOMEN series
Adjunct Professor at Northeastern Illinois University
Adult Education Assistant at Chicago Botanic Gardens
Emcee/host for TEDxNEIU 2014
TEDxNEIU Speaker 2015 (The ABCs of How Women Are Socialized)
Public Speaking Skills coach for TED Talk speakers
Coach for Dale Carnegie Training, focus on human relation skills
Weight-loss/health coach for over the past decade