Becoming a Goal Master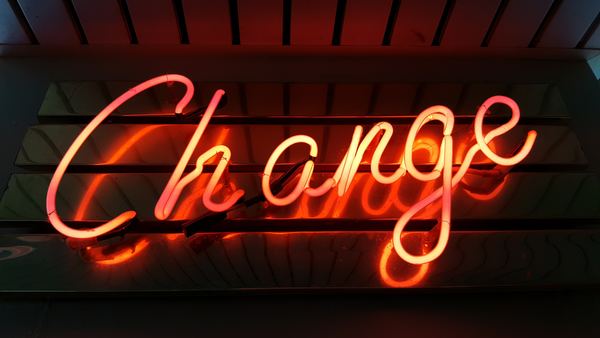 ABOUT THIS EVENT
Event Category
Education
Event Overview
It's February, the time when the vast majority of New Year's Resolutions are already a thing of the past. How are you tracking toward your goals and dreams for 2019 to be your best year ever? Science says that 92% of people that set goals, especially New Years Resolutions, don't ever achieve them. Rather than being part of the 92%, how can you become one the lucky 8%? 
If you're ready to set goals and make sustainable change in your life - and move from luck to real action - then this class is for you. 
What is Becoming a Goal Master?
An interactive workshop to help you take a hard look at your life, find vision and set realistic, achievable goals to transform your future. 
What to Bring
A pen, a desire for change, and a goal or two.
Minimum age
All ages welcome
What's Provided
We will bring a series of handouts and exercises to lead you into goal mastery.
What You Can Expect From This Experience
Reflection and goal setting
Tips and tricks for success
Develop an action plan to achieve real results
Elevate and/or gain accountability
Your BEST year yet
Cancellation Policy
Location
There are currently no upcoming dates scheduled for this Dabble. Log in to an account message the host or add to your bucket list to be automatically notified when new dates are posted.
MORE ABOUT YOUR HOST
Tami Chapek is the founder and head coach of WeInspireWe – a unique leadership and career coaching organization dedicated to supporting leaders, regardless of title or tenure, in their plight to rise up beyond their current state and exponentially impact the world around them. Tami has double-digit years of experience in coaching and marketing/advertising in corporate America and brings passion and energy into her workshops and engagements.
With a combined strength in coaching corporate teams and in building strong brands, Tami harnesses her unique gifts and focuses on empowering individuals and teams to:
• Define career paths and support advancement of careers
• Identify and/or reach specific professional goals
• Find and/or refine personal leadership styles
Through a unique combination integrating strategic fundamentals and performance optimization, Tami supports her clients by working to identify their unique attributes and emphasizes their skills, characteristics and values to advance their specific leadership and professional goals. Tami works with her clients to reframe and expand their future potential and is enthusiastic about guiding and cheering on her clients as they reach new heights and catalyze change in their lives. In addition to personal coaching, Tami also brings real world leadership and career concepts to life with hands-on leadership and career training, customized workshops, building and supporting collaborative leadership initiatives, as well as speaking engagements. Tami is also passionate about women's empowerment and leadership and brings a unique offering to corporations to expand their diversity and inclusion footprint.
Tami holds her Associate Certified Coach credentials through the ICF and Certified Professional Coach and a Master Practitioner for the Energy Leadership Index through the Institute for Professional Excellence (iPEC).