ABOUT THIS EVENT
Event Category
Business & Technology
Event Overview
Trying to use Twitter to hit a home run for your business? Let me show you how to generate leads, awareness and clients from the more than 40 million American Twitter users every month. You need to harness this powerful platform because your customers and prospects are using it!

In this class:

• Learn fundamentals of Twitter
• Whiz through hashtags, direct messages, retweets & more
• Explore re-tweeting and modified tweet, when to use them, and when not to!
• In-depth leveraging of Twitter for your business, non-profit or cause
• Overview of third-party tools for maximization of reach and mastery of the platform

I'll share my proven best practices and latest tips for using Twitter efficiently for maximum revenue potential. Anyone with any level of expertise will benefit from this course!


Minimum age
All ages welcome
Cancellation Policy
Location
There are currently no upcoming dates scheduled for this Dabble. Log in to an account message the host or add to your bucket list to be automatically notified when new dates are posted.
MORE ABOUT YOUR HOST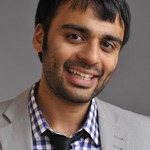 TOP RATED
Aalap Shah co-founded SoMe Connect, a social media agency and digital marketing firm that works with businesses to generate revenue, traffic, and awareness using online marketing. Shah's clients range from Fortune 100 brands to local businesses and start-ups; whatever the size of your business Shah's course will be relevant. A natural teacher with an enthusiasm for business, marketing and the success of students, he is excited to share his techniques with you!