How to Unlock Your Genius & Love Your Career!
There are currently no dates scheduled for this listing. Add to your wish list to be notified of future dates or message the host to request a new date or private event.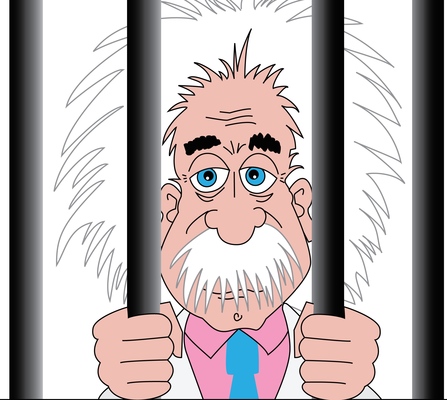 Do you dream of expressing your greatest talents, tuning into your higher calling, feeling fulfilled, and enjoying both fun & financial prosperity at work?

This IS possible! What you're dreaming about is working from your inner genius.

Your genius is the natural talent you were born with and what you do exceptionally well. Your genius includes the most fun & easy ways for you to spend your time. And, your genius incorporates the ways you personally desire to positively impact the world.

And YES - in case you're wondering - you do have inner genius. Everyone does. The problem is that you've locked it up. Basically, your best wisdom & knowledge - your inner Albert Einstein - is in prison!

This 2-hour class will set your genius free! You'll learn the 101 basics, like: what genius is, how to recognize yours, why you're hiding it, and how unlocking your genius can have game-changing impacts on your career & happiness. You'll also enjoy an interactive game that reveals where you most aspire to go in your career.

A few disclaimers…

WARNING! This class may cause:
-reduced work stress or depression, even when things aren't going so well
-confidence & clarity to align your work with your natural talents
-courage to clear tasks you hate or even mildly dislike from your schedule
-focus & clarity around the work you were born to do, and
-openness to taking bold career moves that previously felt scary or out-of-reach.
| | |
| --- | --- |
| Materials to bring | Notepad or electronic device for note-taking |
Kael S.

How to Unlock Your Genius & Love Your Career!

A fun and motivating group class! An added benefit was the unexpected connections we were able to make with each other as participants. Thanks, everyone!
Gina Marotta
Gina Marotta loves work and wants you to as well! She writes, speaks, and counsels people on knowing and expressing their inner genius to step fully into the work they were born to do. She is lovingly known as "The Genius Guru."
Before launching her current business, Gina served as the founding Managing Director for Step Up Women's Network in Chicago, an organization empowering low-income teen girls out of poverty and into college, where she raised $1 million in revenue and grew the local chapter to 10,000 supporters. Before that, Gina employed her genius as a criminal defense lawyer, working on Chicago's highest profile cases ranging from political corruption to murder and everything in between.
Gina has been featured in media outlets like: The Huffington Post, WGN Radio, and CBS and Fox Chicago News. She's been honored with awards and special recognitions such as one of the Top 100 Emerging Leaders Under 50 by Diversity MBA magazine and one of 100 Women Making a Difference by Today's Chicago Woman Magazine.
More Classes From Gina Marotta SEE ALL