Intro to Modern Calligraphy
6 Have Dabbled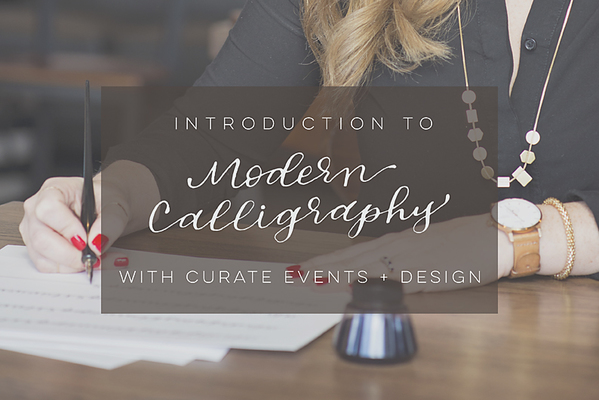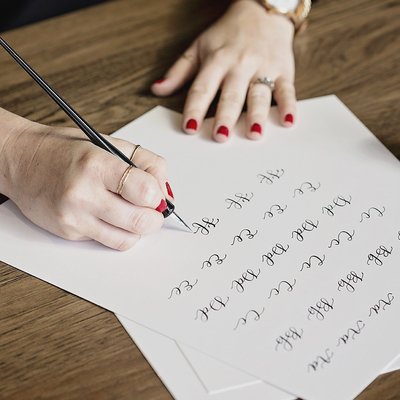 ABOUT THIS EVENT
Event Category
Arts & DIY
Event Overview
CALLING ALL BRIDES, PINTEREST LOVERS, AND THE ETSY-INSPIRED!
Feeling inspired by a hand-lettered quote you saw on Instagram, wanting to learn how to use a real pointed pen for your HUNDREDS of weddding envelopes, or just interested in the art of modern calligraphy? Come join us for for a fun introduction to the pointed pen, forming + connecting letters, finding your style, and a MIMOSA (or two). 

Learn the lost art of pointed pen calligraphy with a modern twist in this DIY class. Your instructors Krista + SeaAnna will teach the techniques involved in creating thick and thin lines of the lowercase alphabet, and you'll be invited to create some pretty DIY cards to take home.
What's Provided
- 2.5 hours of professional instruction- Pen holder, nibs, ink, + paper - Practice guide and favorite materials list- Custom watercolor card + envelope to make a take-home gift- Refreshments, bubbly, and snacks
What You Can Expect
Basic Calligraphy Skills
Handwriting
Proper Calligraphy Material Usage
Cancellation Policy
There are currently no dates scheduled for this listing. Add to your bucket list to be notified of future dates or message the host to request a new date or private event.
MORE ABOUT YOUR HOST
Krista + SeaAnna // Denver's modern calligraphy duo
CURATE events + design is a full service event design company specializing in coordination and design details - including custom stationery and signage. CURATE is a one-stop-shop for planning, on-trend invitation suites, calligraphy, and complete customization of your big day.
EXPERIENCE REVIEWS
Meagan M.

Reviewed on 04/17/17

Introduction to modern calligraphy was fun, informative, and so worth it!

Introduction to modern calligraphy was fun, informative, and so worth it!