ABOUT THIS EVENT
Event Category
Arts & DIY
Event Overview
Welp, Jemal Swoboda is leaving St. Louis and heading to Chicago! After 18 years of righteousness and being a civic rockstar and all-around good guy we've got to send him off in style, so what better way than to raise some cash for a good cause and some great times over ridiculous Gangsta Rap spoken word and tasty beers at the finest tavern (and J.'s favorite) The Royale Food & Spirits?

Well, there is no better way. Come join the fun starting around 7:30 PM and let's thank Jemal/Jay/J. (whatever his name is...) for all he has done for St. Louis and wish him luck as he head off on his next adventure freezing his ass off in Chicago!

WHAT TO EXPECT...

Heard of the Beyoncelogues? No? Google it. You'll thank us later. Well, Cavestompers...it's time to brush up on your NWA, Snoop Dogg, Nelly, Notorious B.I.G., Ice-T.

Per our good friends at Wikipedia (donate please!), gangsta' rap is a sub-genre of hip hop with a lyrical focus on the activities of illegal street gangs and the "thug" or "gangsta" lifestyle. The genre evolved from hardcore hip hop into a distinct form, pioneered in the mid-1980s by rappers such as Schoolly D and Ice-T, and was popularized in the later part of the 1980's by groups like N.W.A.. Now it's your turn to bring it back through a celebration of spoken word and monologues to celebrate the rawness of this art form with friends and a few cold ones.

WHO WILL BE THERE...

There are going to be a lot of friends of Mr. Swoboda but anyone and everyone is welcome. Jemal would love to have you! Every Dabbler who registers will be able to bring their own selection or draw from the list of top hits. The audience vote will carry the win that comes with $50 in Dabble Bucks, a "Gangster Rap Made Me Do It" t-shirt and will get to choose a charity of their choice and Dabble will donate $100 in your name.

*Adults Only*
Expect Explicit Language. Duh.
What to Bring
Gangsta Rap Lyrics of Your choice
Minimum age
All ages welcome
What's Provided
Good times, list of Gangsta Rap Options
Cancellation Policy
Location
There are currently no upcoming dates scheduled for this Dabble. Log in to an account message the host or add to your bucket list to be automatically notified when new dates are posted.
MORE ABOUT YOUR HOST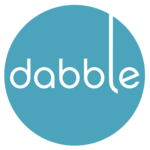 TOP RATED
We're Dabble St. Louis! Our digital platform at dabble.co creates a marketplace for anyone to explore their interests and meet new people. We support entrepreneurs and businesses to connect with our growing community through in-person classes.
EXPERIENCE REVIEWS
Jemal S.

Reviewed on 11/28/16

Awesome and fun event at a great location.

Awesome and fun event at a great location.