ABOUT THIS EVENT
Event Category
Arts & DIY
Event Overview
We have all captured a memory in a photograph at some point in our lives- a graduation, an engagement, a wedding, a sleeping newborn tucked up on a cozy blanket, a vacation, a landscape, maybe even that selfie you took with your best friend whom you haven't seen in year. Whatever the occasion, that memory, that photograph should be preserved and showcased.

In this class, you will be familiarized with the basics of woodworking with safety, tools, and techniques. You will explore different kinds of wood and leave with a handcrafted picture frame that YOU created.


What to Bring
The photo you want to frame
Minimum age
All ages welcome
What's Provided
Safety equipment, woodworking tools, wood
Cancellation Policy
Location
There are currently no upcoming dates scheduled for this Dabble. Log in to an account message the host or add to your bucket list to be automatically notified when new dates are posted.
MORE ABOUT YOUR HOST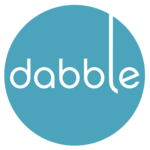 TOP RATED
This is a Dabble curated class which means we will be selecting a teacher from our community of highly skilled woodworking craftsman. We love a good surprise so the teacher will not be revealed until the day before the class. Happy guessing! We will give you a hint- He has over 8 years of experience, he likes cold brew coffee, is what any standard would call rugged and may or may not have a beard.