ABOUT THIS EVENT
Event Category
Business & Technology
Event Overview
Are you tired of going to a job you HATE? Don't make the one mistake that keeps people in jobs they hate!

The mistake? They fail to take ACTION to make a change. Doing the same thing tomorrow that they did yesterday just means more of the same.

But for you, today is the day that changes! Take control of your life and career, don't let life control of you. Sign up today for this 3-hour crash course to find the work you love!

Whether you are looking for your first position, changing careers or re-molding your current position, you will discover a proven process to get you there.

During those three hours, you will:
1) identify your ideal career(s),
2) create a plan to move toward your goals, and then
3) translate that plan into meaningful and fulfilling daily work.

if you have questions, want feedback, or just need a sounding board after the course, you also receive a one hour, 1-on-1 career coaching phone/skype call, as well as one month of UNLIMITED email interaction! Normally, individual coaching like this costs $1000 or more... you get it all as part of this course.
What to Bring
Pencil and paper, computer, iPad, whatever you need to take notes
Minimum age
All ages welcome
What's Provided
handouts, book
Cancellation Policy
Location
There are currently no upcoming dates scheduled for this Dabble. Log in to an account message the host or add to your bucket list to be automatically notified when new dates are posted.
MORE ABOUT YOUR HOST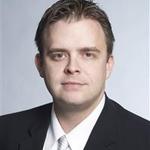 I graduated from the University of Missouri - Columbia with degrees in electrical and computer engineering. I then went into software engineering for 10 years, first as an employee for others but transitioned to working for myself. At about year 7, I decided that a change was in order and enrolled at Saint Louis University School of Law - I attended law school part time while working full time. Upon graduating and passing the bar exam in 2008, I became an intellectual property law attorney.
I now coach others and help them achieve their career and personal goals, drawing on the experience and insight I gained during my 15+ year non-traditional career path.