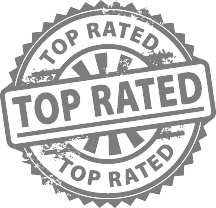 Adam Vicarel is a designer and lettering artist who concentrates on bringing brands to life with lettering, typography and illustration. An avid traveler and outdoorsman, Adam's work is oftentimes a clear derivative of his adventures. Instagram: @adamvicarel
Sarah N.

The Basics of Hand Lettering

This was my first live workshop so I had no idea what to expect going in. The teachers and other participants were warm and welcoming. The venue had a great atmosphere. I thought Adam did a great job pacing the information. It was obvious he took a lot of time preparing the content and was very knowledgable. I appreciated how open he was to answering questions and sharing his process. This class would be perfect for someone interested in hand lettering but doesn't know where to begin. The tool kit he provided to take home was a fun bonus; very practical. I only wish the class was longer, because it was very enjoyable. Definitely worth the money. I'd love to take another class in the future!

Jess M.

The Basics of Hand Lettering

I came to this class knowing very little about lettering or design. I definitely struggled but I also saw progress in myself over the 2 hour course. The references Adam provided will definitely help me practice and continue to improve in the future.

Amy J.

The Basics of Hand Lettering

Fantastic class with some great basic knowledge of hand lettering, good techniques to practice after the class, and Adam was a dynamic instructor and great storyteller - highly recommend!

Katie D.

The Basics of Hand Lettering

I have been falling more and more in love with lettering and calligraphy, and have been following Adam on instagram for a while and always loved his work. When I saw that he was offering a class, I signed up immediately. His class was fun and informative - he showed us new ways to think outside of the box when it comes to writing. Now when I see a word I think about how each letter could go together in a combination of ways! His process helped me to refine my lettering and become more consistent, and inspired me to do more and practice! Adam was very kind and funny and made for an easy learning environment. I have been practicing non-stop since, and would take this class again in a heart beat!

Maura G.

The Basics of Hand Lettering

This class was the perfect introduction into lettering!

Adrienne R.

The Basics of Hand Lettering

Had a great time, would definitely recommend!

Maeve L.

The Basics of Hand Lettering

This class was great! I really like how Adam described the process which really helped me learn and think about hand lettering and work through a process to achieve an (almost) finalized product. The class was a great intro to hand lettering and Adam's process. The class was a good size as well. Will keep an eye out for more classes in the future!

Justin C.

The Basics of Hand Lettering

As a designer I am always trying to learn and get better, this goes especially for hand lettering. I have been searching for a class on this for quite some time and was excited that I found this one, especially as it was taught by someone I am familiar with and enjoy following on Instagram. The class was super relaxed and fun. It was not a class where you should expect to be an expert once you leave, but one that teaches you the basics and then you have to enhance your skills through practice. Will be on the lookout for more classes from Adam.

Meg M.

The Basics of Hand Lettering

Great class! Learned a lot and would recommend to others.

Lexis K.

The Basics of Hand Lettering

Adam is a fun, easy going teacher with tons of useful information to share about hand lettering. I appreciated his individual feedback and engaging all of the students.

Michelle K.

The Fundamentals of Hand Lettering

Adam was a wonderful teacher and had great, individualized feedback for all of us.

Michelle M.

The Basics of Hand Lettering

Adam fills the short class time with lots of helpful information about Hand Lettering. He's an energetic teacher, and super generous to share his process with us. Highly recommended.

Selina D.

The Basics of Hand Lettering

Even though I was running late, my instructor was diligent and helpful catching me up with the rest of the class. I would enjoy a second class to go into more depth of Hand Lettering.

Katrina N.

The Basics of Hand Lettering

Adam's class was an approachable introduction to hand lettering. I've been wanting to find a hobby that is a little bit easier to transport while traveling and his class really seemed like a great way to get involved. The instruction was very hands-on and I received a lot of great feedback from him.

Michaela D.

The Basics of Hand Lettering

Engaging background knowledge with hands on learning helped bring this new artform to life in a very short amount of time. Adam walked around and gave detailed feedback, while encouraging us to continue to explore the concepts we talked about. I highly recommend his class!

Rachel E.

The Basics of Hand Lettering

A fun and informative class! Adam is engaging and knowledgeable, first taking the class through a quick and dirty overview of type and lettering before guiding everyone through the process of creating your own lettering piece. Great both for creatives expanding their knowledge AND for complete novices looking for something new to explore. Highly recommended!

Nikki K.

The Basics of Hand Lettering

Adam is a really great instructor and takes the time to learn who you are and what you're looking to learn. He is very thorough and helpful if you have any questions. I really enjoyed this class! He is extremely talented and it is very inspiring to see his work.

Kelsey G.

The Basics of Hand Lettering

The intro to hand lettering was both fun and the perfect speed for someone who wants to dip their toe in the water. I can see it also being useful for someone who has the basics and would like to attend to build up on their skills.