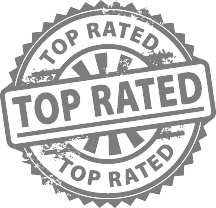 Amy Zwikel is a Chicago based artist who's mission is to cultivate her creative skills through material exploration and experimentation in order to provide unique, handmade items. She also have a passion and love for bringing creative experiences to adults and has been focused on macrame for the past 2 years. Amy was born and raised in the Chicago suburbs, but loves to travel and experience the globes's vast cultural landscape. She currently lives in Chicago's charming Roscoe Village neighborhood. Amy earned her BFA in Industrial Design from the University of Illinois in Urbana-Champaign in 2007 and went on to become an Art Director at a midsize Chicago marketing agency. Continuing to broaden her artistic reach, Amy earned an MAT in Art Education from Columbia College Chicago in 2011. Amy is in her 6th year teaching drawing, painting, printmaking, ceramics, digital photography and graphic design at a nearby high school.
Heidi J.

MACRAME Wall Hanging or Plant Hanger & Wine

Such a fun time with a beautiful result! Can't wait to take the hanging planter class next.

Jessica H.

MACRAME DREAMCATCHERS & Wine

Amy was a fabulous instructor, host and designer. Throughout the entire class, Amy was extremely patient and flexible. I would highly recommend this class !

Jessy L.

MACRAME DREAMCATCHERS & Wine

Love the takeaway from this class! Made an awesome macrame plant hanger that I hung up as soon as I got home. The actual macrame part was somewhat complicated to "get" right away, but Amy was right there for 1v1 instruction every time any of us got stuck. Thus, the small class size was crucial for this kind of project. Loved her energy and positive vibes and would definitely take another class from her again!

Erin S.

MACRAME Large Plant Hangers

Loved the class!! Amy's a great teacher and it was so nice to walk out with a finished piece. The cost of the class was very reasonable.

Becky S.

MACRAME Large Plant Hangers

It was a really fun class. Amy is an amazing teacher and I learned a ton. I've since been making my own macrame creations at home!

Nicolette T.

DIY Macrame Workshop (Christmas Tree Shelf!)

Loved the class! It wasn't too big so it was just the right amount to talk, get to know everyone and get great tips from the instructor, Amy.

Lisa C.

MACRAME Wall Hanging or Plant Hanger & Wine

This was a great class! The venue was beautiful and Amy was a great teacher!

M G.

MACRAME DREAMCATCHERS & Wine

Emily F.

MACRAME Large Plant Hangers

I had such a great time in this class! It's nice to do something new/creative after work with some lady friends or to go and make NEW ones! My friend and I planned to go to this class together, we BYOB'd and left with a great piece and a new skill! Amy was a delightful teacher, her instructions were simple, she helped when we were struggling and was prepared with set up, beads, and even a light snack/water! I highly recommend this class!

Janine M.

MACRAME Large Plant Hangers

Absolutely LOVED this class. Amy was a wonderful teacher, super patient, and just really fun to learn from. My friend and I hit unusually heavy traffic and were unfortunately 30 minutes late. Amy did a great job of bringing us up to speed quickly while still engaging our other classmates. I was surprised how easy macrame is- just like making a big friendship bracelet! Was excited to learn this skill and can't wait to try it again.

Sara O.

MACRAME Large Plant Hangers

Such a great class! It was just the right balance of learning and doing and you get to take away something really unique and wonderful for your home. The teacher is super nice and very helpful.

Samantha B.

MACRAME Large Plant Hangers

Amy was a great teacher! Very informative and patient. I highly recommend this class!

Lydia C.

MACRAME Hand Dyed Wall Hangings & Wine

The Hand Dyed Macrame Wall Hanging Class is a fun and simple introduction to the world of macrame and crafting. Amy is an excellent and skilled teacher! She balances the class time perfectly between teaching new skills and allowing students to have time to play, make mistakes, and create a unique piece all of their own.

I will definitely be back for more classes! I highly recommend this workshop.

Tessa F.

MACRAME Wall Hanging or Plant Hanger & Wine

Great, intimate class in a lovely boutique! Clear instruction and lots of room for creativity. I'd take the class again just to be able to make another wall hanging.

Malorie S.

MACRAME Plant Hangers & Wine

This was my first dabble class and it was so much fun! My friends and I loved learning how to do macrame and now have a new hobby :) Amy was super sweet and helpful, will for sure be back for another class by Amy!

Judith W.

Macrame Wall Tassels & Wine

It was nice to revisit Macrame with this fun class!
Amy was patient with me as I tried to make the knots this way and that.
I did complete the project and was quite pleased with the results.