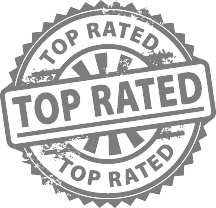 With over 30 years sewing experience and many many sewing "experiments" gone good and bad, it was time to share some of these findings with others who enjoy sewing and making garments and home decor items. I truly believe anyone that wants to learn to sew will be able to make quality items with the proper skills offered to them...I don't just teach sewing, I help you build confidence and skills at HISS!
Upcoming Events with Tish
Mildred D.

The Perfect Fit: Adjusting Patterns

It was a great class! Very informative. I'll definitely be taking other sewing classes with HISS Studio!

Jessica A L.

Introduction to Sewing

Tish was great! The class was focused, well presented and we walked away with lots of knowledge of sewing. I'm definitely interested in taking more sewing classes and actually dusting off my sewing machine at home.

Tracy H.

Introduction to Sewing

Really enjoyed the class! The small class size ensured lots of individual attention. The instructor was patient and clearly had put a lot of time into class prep, which kept the class running smoothly. I would definitely take another class from this instructor.

Melissa S.

Prepare for Doomsday! Learn Basic Hand Sewing Skills!

We went over very basic things but they were very helpful. There was a nice presentation and some hands-on practice.

Ana B.

Zippers 101: Learn Centered & Invisible Zipper Insertion

I finally learned how to install a zipper! Instructor explained things so simple. No this, that, confusion, just straight & easy!

Kelsey K.

Introduction to Sewing

Great class! The presentation was clear and flowed very well. I learned so much.

Kyle S.

Introduction to Sewing

Excellent, excellent way to update my vintage skills. Tish was a very good instructor and ran a well paced class. I caught a few nuggets that I did not know before. We got so much done in one hour. I will be signing up for her sewing machine skills class next.

Molly H.

Zippers 101: Learn Centered & Invisible Zipper Insertion

It was great! I ended up being the only student so I received a one-on-one class. I really enjoyed the history of the zipper along with the different kinds of zipper. They seem much less intimidating now! My teacher was patient and fun.

Paige S.

Introduction to Sewing

I found sewing to be very intimidating and this was an extremely accessible class. The space was great and my instructor Tish was extremely patient and encouraging. I tend to get frustrated when learning something new and she made me feel comfortable to ask questions instead of feeling embarrassed to ask something simple. Felt totally accomplished at the finish and looking forward to taking more classes!

Ana B.

Introduction to Sewing

Extremely thorough. Teacher is sweetness, very patient, warm happy personality. Tish really made me feel comfortable. Can't wait till the next class.

Ana B.

The Perfect Fit: Adjusting Patterns

Love this teacher. Class was extremely informative, I've taken other pattern adjusting classes in the past, this class explains it all & notes included. I'm very pleased with the class content. I am already registered to other classes & hope to complete all the curriculum.

Katie J.

Introduction to Sewing

Very fun! I have barely used a sewing machine before but Tish made it really easy to learn.

Ana B.

Basic Alterations 101: Simple Hemming

The title of this class says it all, "Simple Hemming ." Don't know what it is about Tish (Instructor.) When she explains the techniques, I just get it. That says a lot because sometimes I just can't visualize some things, you know? For example, I have watched 998 YouTube videos on Binding & Piping; Brain:Jelly. So I took the HISS class...on Binding & Piping. I was so... happy, energetic, just giddy & felt so accomplished (Yes, sewing makes me this emotional!) Love HISS!

Terry J.

Introduction to Sewing

The instructor was very knowledgeable, patient, and fun. She made it easy for a first timer. Thoroughly enjoyed the class and plan on taking more with her.

Ana B.

Buttonholes 101: For Beginner to Intermediate Sewers

As always... great class.

Danielle W.

Introduction to Sewing

The class was awesome! Just long enough to learn the basics and just short enough to not be exhausting after a day of work! It was great!

Diane R.

Introduction to Sewing

Tish was very thorough. She explained the workings of the machine since we were all beginners. She walked us through the sewing project instructing us as we sewed and answered all our questions. She was very friendly, professional and make the experience fun. I now have a beginners knowledge of sewing techniques. I look forward to taking another class with her.
Diane Rodgers

Amber A.

Introduction to Sewing

This was a great class and a perfect intro level overview of sewing. I was a bit overwhelmed by the intricacies of a sewing machine coming in, but the class was structured perfectly between hand-holding and real learning. I made a fun project and learned enough basics to set a great foundation for future courses. The small class size was just right too, enough helping available but also enough room to practice on your own.

Jack A.

Introduction to Sewing

I really enjoyed this class. Very organized and informative.

Asela R.

Introduction to Sewing

Fun and informative! Can't wait to expand my sewing skills with this teacher!

Kyle S.

Basic Alterations 101: Simple Hemming

I always learn something in my Dabble sewing classes. The instructor was very knowledgeable and answered a lot of my questions about the projects I have worked on. She also gave me advice on techniques and tools that would make my projects turn out better.

Amy G.

Introduction to Sewing

I had a great time and really liked the project I completed for take home. I feel that with just this class there are quite a few sewing projects I could take on and my understanding of the machine is much expanded.

Mary B.

Introduction to Sewing

This was an instructive class and left me feeling comfortable making easy stitches. I am not as afraid of my sewing machine now which is also a nice feeling. Lots of great advice for sewing machines and the best practices for my personal sewing goals. Would take other classes from this studio, and plan to.

Troy K.

Introduction to Sewing

I have been dabbling in my own for three years after being gifted a machine. I have just winged it and watched videos on YouTube but never really feeling like I know what I am doing. Even clueless I love making cloths and stuff toys from old patterns from the 1950's and 1970's. I decided to dig in and really learn how to sew. I am so glad I did, one class down and I already am more excited and understanding what I am doing even more.

Katrina E.

Beginning Sewing Series

Tish, my instructor, was enthusiastic, prepared and obviously loves her subject. I had a grand time getting over my unreasonable fear of sewing by machine! She's got a great knack for knowing how to put together a class presentation that flows well and makes perfect sense. A++ and highly recommended!

Cameron L.

Beginning Sewing Series

Each class I've been to has been great! Learning the little things with direct instruction is invaluable. Definitely going to continue.

Jessica L.

Sewing Machine Basics

Tish was very thorough and personable. She made the information very accessible and useful.

G R.

Introduction to Sewing

Was better then I imagined it could be.
Quick Goldilocks over view. Not too much, not too little and then we started sewing.
She had a basic project (but not something that made you feel like a 6yo) planned out for us that incorporated and reinforced the primary skill set she had laid out at the beginning of the class. I was impressed with her thoroughness and friendly desire to make sure we were having fun but maybe more importantly learned something about sewing. Well Done!

Anna K.

Learn about Fabrics for Sewing

Tish was energetic, intelligent, friendly, organized and full of information. I took her three classes back to back, and by the end, my head pleasantly tingled with everything she taught me. After this particular class, I realized how much more there is to selecting fabric than picking out the pretty patterns. Thank you!

Anna K.

How to Read Sewing Patterns

I've always been intimidated by the sewing pattern envelopes, but Tish took time to go over everything in detail and was patient with my numerous questions. Thank you!

Anna K.

How to Cut Sewing Patterns from Fabric

This was a natural finish to the three classes I took back to back from Sewbago. In the past, I've only dared to take sewing classes and create projects with a teacher present. After my time with Tish, I feel confident enough to embark on a project on my own... for a bit. I'll be back to to take her other classes for the other skills I need too. The Perfect Fit... here I come! Thank you!

Anna K.

The Perfect Fit: Adjusting Patterns

Got lots of good info as usual with Tish. Thanks!

Victoria M.

Beginning Sewing Series Tuesday Edition

I'm currently taking the Beginning sewing series and i couldn't be happier! I'm learning skills that are beneficial to future solo projects. I love that Tish teaches actual skills instead of just throwing stuff at you with no background or other information. But this class is different and I'm so glad I found it. Can't wait for the next series.

Shannon L.

Beginning Sewing Series

Great teacher! Really takes the time to break things down and make sure all is understood.

Teren M.

Beginning Sewing Series Tuesday Edition

The instructor is very enthusiastic and knowledgeable.

Judith R.

Introduction to Sewing

This class was a great low pressure way to get into sewing. I walked in knowing nothing about how to use a sewing machine, and walked out with a cute finished project! Small class and personal attention - highly recommend!

Kristina L.

How to Read Sewing Patterns

Great overview of how to read a pattern. Tish is very approachable and willing to answer (my many) questions.

Angela J.

Introduction to Sewing

This was a great first class - super informative and easy to follow. Tish is a great teacher!

Judith R.

Beginning Sewing Series

This series was really fabulous. I went from knowing virtually nothing about sewing, to having confidence to try a variety of projects. Each class is focused on one aspect of sewing which makes learning how to sew less intimidating. Tish is always prepared with materials and presentations for each class. And she knows what she's talking about! She has years of experience and had so many helpful tips that are really beneficial to a newbie. Take this series - you'll learn a ton!

Maren S.

Introduction to Sewing

I had a great time! in less than two hours, Tish helped refresh my very VERY basic knowledge of how the machines work and how to sew seams. I left class with a completed a project. Tish, the teacher, was friendly and knowledgeable. I will be back!

Jim C.

Introduction to Sewing

Excellent class! I had a lot of fun, and learned some things about sewing. I will take more classes when I get a chance.