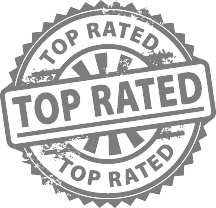 Jackie James
St. Louis, MO
I am a British expat running a tea merchant and cafe based in St. Louis, Missouri. I have been drinking tea since I was a child but it wasn't until I became an adult that I discovered that tea wasn't just about black tea in a teabag. For the past seven years I have operated The London Tea Room, a business started by my parents, and my love for tea has only grown. I have been teaching tea education classes for the past four years, and am certified as a Tea Specialist by the World Tea Academy. I am presently working on receiving official certification as a Tea Sommelier.
Rob L.

Drink to Your Health

I'm looking forward to learning more about tea and visiting the London Tea Room soon!

Lauren D.

Drink to Your Health

Jackie was a great teacher and her passion and knowledge of tea really showed in her class. I'm looking forward to taking more of her classes and strongly recommend them to other Dabblers!

Nancy H.

Tea Rarities

Teas were interesting in their selection & taste.

Kathyrne M.

Tea Rarities

The class was interesting. They had a good size group of people with only one person to run the class. It needed another person to prepare and deliver the tea to the tables while the other person talked about the teas and answered questions. Also since we were tasting and comparing teas it would have been nice to have some crackers or plain water to cleanse our palettes between tasting the different teas. I still had a nice time and look forward to taking future classes with the London Tea Room and Dabble.

Donald R.

Tea 101

Held in the charming London Tea Room, this well organized class provided excellent handouts, an open discussion, an organized sampling of eight diverse teas, AND discounts on tea purchases. The lecturer provided a good tea knowledge base including purchasing, brewing (both hot and iced), tasting, lingo, types of tea, storage, pairing with food, as well as why some teas are more expensive (and how to get good quality for a good price) to optimize the enjoyment of this affordable luxury. The evening culminated with the thoughtful tasting of 8 teas (black, oolong, green, and white) and examination of dry and brewed tea leaves. An excellent overview of tea for both the novice and experienced tea drinker.

Kathyrne M.

Tea 101

My husband and i enjoyed the class. It would be nice if they offered some type of cracker or cookie or even water to help clear the palette after tasting the different teas.

Mark G.

A Social History of Tea

Me and my girlfriend attended. The class lasted a little longer than an hour and was of satisfactory length. We were given two different selections of teas, and they made more pots as the class progressed. We both loved the class and plan to come again.

Kristen B.

Tea 101

Wonderfully informative class, lots of laughs and shared new experiences with strangers that weren't strangers anymore after class. I learned so much! Thanks to Dabble and The London Tea Room.

Mark G.

Tea 101

Very informative. Class was perfect length. Teacher was very knowledgable.

Donald R.

Tea 202

A logical, more complete and detailed building on the Tea 101 class exploring how location, season, and manufacturing techniques create the unique flavors of tea. Sampling of 6 wonderful teas perfectly complemented the discussion.

Nancy H.

Tea Blending

Most fun & informative!!!

Sheila F.

Tea Blending

I can't wait to take some more of her classes. If you enjoy tea, you'll love the class!!

Tracy B.

Tea Rarities

It was interesting to learn about the more rare, less commercially available teas. Primarily the white and a few green teas. It was interesting although, admittedly, my palate was brought up on over processed commercially available leftover and broken tea leaves. I do prefer aromatic teas but not necessarily the "black" teas.

Becky E.

Tea Rarities

Class was lovely. The teas were fascinating and we (my daughter and I) left feeling more informed ane curious to learn more.

Amy C.

A Social History of Tea

I had a really fun time learning about the history of tea!!!

Gail W.

Tea Blending

I really enjoyed the class! It was fun and informative.

Erin G.

Tea Blending

This was a super fun class! It was great getting to sample and smell different kinds teas. Jackie and her assistant were knowledgeable about tea and very helpful when it came to suggesting combinations for a tea blend. I love going to The London Tea Room for afternoon tea and this class was just another reason to enjoy going to this establishment!

Katherine G.

Drink to Your Health

Loved the class! Nice presentation on the health benefits of tea. Fun to taste some of the different types of tea as well. Now I have lots more reasons to keep drinking multiple glasses of tea per day, as if I needed any!

Casey G.

Tea 101

I have a love for tea and anything that goes with it. This class is very informative and fun! We were able to try 8 different teas and talk about all their differences and similarities. The only problem is that I wish this class would have been longer because I had such a good time! I have already signed up for the upcoming Tea 202 class because I am eager to learn and try more!

Michelle M.

Tea Blending

This really was a fun class. We learned a little bit about different varieties of tea and what criteria is used to blend them. Then the fun began. We had samples to examine and smell so we could then decide what we wanted to blend. We went home with a little bag of our own special blends.

Angela T.

Tea Blending

Great class! The London tea room is such a neat place. The instructor really enjoyed teaching and does a wonderful job!

Nancy H.

Nancy H.

Tea and Scones

Scones experience was A plus. Had cottled cream for the 1st time. Got to take scones home to share.

Kristen D.

Tea and Scones

The Tea and Scones class was educational, yummy and an amazing amount of fun! I would recommend anyone who love scones, British culture, or tea experiences to invest in a class at the London Tea Room. You won't be disappointed!

Alison W.

Tea and Scones

What a lovely class . Everything was measured and set out for us when we arrived , the teacher was personable and easy to follow .. Enjoyable

Kevin Thomas Y.

Nancy N.

Tea 101

Tea 101 was a fun and very educational class on tea. Great info,handout,presentation and tea tasting! Strongly recommend this class to others wanting to expand their knowledge of tea, types and tastes!

Pat M.

Tea and Scones

We found this hidden jewel on Washington Avenue in St. Louis about four years ago. They move closer to where we live so it is a fantastic place to visit. It is my happy place to go to to relax and enjoy. The addition of education classes just makes the experience better. Jackie is so relaxed in her approach to teaching and so knowledgeable in Tea. We will be signing up for another class in May, hope to see everyone there!

Wendy S.

Tea and Scones

Excellent time, wonderful class. Everything was organized perfectly and the instructor was exceptionally good. The class was small enough that no one was left behind and the teacher was able to check each person as they were moving along. Would recommend this class to anyone.

Kara H.

A Social History of Tea

This was a really interesting experience. I learned a lot about tea in a historical and cultural context while sampling green and black teas from China and India. It was a very enjoyable evening.

Casey G.

A Social History of Tea

Jackie is such a knowledgeable and fun teacher. It was nice to learn about the social history of tea and enjoy sipping some while she relayed her knowledge. I always enjoy all of her classes and am already going to sign up for another .

Jen D.

A Social History of Tea

I loved it! Very informative, I loved trying teas I normally would not try. Looking forward to future classes at the London Tea Room.

Katherine G.

Tea 202

Both of the classes I have taken at the London Tea Room with Jackie have been excellent!
The class is held in the rear room of the shop. We were setup at tables setup around a screen with PowerPoint slides to share photos and information. As we learned how each type of tea was prepared and its different properties, they brought us a small cup of that tea to try and we discussed the taste. Jackie was very friendly and did a beautiful job of explaining how tea is grown and prepared and how this affects the taste. Very welcoming and accepting atmosphere for anyone to come and learn. I'm looking forward to returning for more classes.

Alexandra K.

Tea Blending

This workshop was excellent! The instructor was informative and friendly and made learning about tea very interesting and accessible.

Roni S.

Drink to Your Health

Perfect setting. The class was perfect. Jackie is quite knowledgeable about teas and shared so much with the class.

I learned a lot and met great people.

Katie O.

Drink to Your Health

Have always loved The London Tea Room- no surprise that my first time attending a class there was awesome! Would recommend going to any tea class there if you are a tea lover like myself!

Casey G.

Drink to Your Health

Jackie is always so insightful and has so much knowledge and info to divulge to her classes. Learning how tea can affect health and the benefits it provides is something a lot of people don't know about, and she beautifully explained (as much as possible as she could in an hour and fifteen minutes) all of this to us.

Khrys V.

Drink to Your Health

Visiting London Tea Room is always a joy. Their classes, an added value. Much information was shared and we were able to taste the teas we learned about.

Kara H.

Tea Rarities

This was a really neat experience. We sampled seven different teas and learned about where they were grown and the people that grew them. The teas were great, and I had such a good time discussing my thoughts and impressions about the teas with other tea aficionados.

Casey G.

Tea Rarities

I thought it was neat to be able to try and learn about teas that are from very small plantations from all over the world! Craft teas is basically what Jackie called it. My only negative was not having a full cups of tea. It was more of a tasting of the many different teas we had. Which is understandable if people don't like them, but I would loved to have more. Will definitely be interested in the second rarities class later this year.

Kelly R.

Tea Rarities

A wonderful chance to sample some small batch teas from individual farms. We loved the variety presented, and the instructor was very knowledgeable.

Dixie F.

Tea Rarities

What a wonderful class! I was surrounded by a room full of tea enthusiasts who were just as excited as I was to sample new and different teas. I highly recommend this class to anyone looking for a new, flavorful experience.

Roni S.

Tea and Scones

Phenomenal experience. Ginger is an experienced baker and generously shared her scone baking tips. Very relaxing, delicious and social evening. When our scones were in the oven we sat at a lovely table drinking tea and patiently waited. Then they appeared. As beautiful and delicious aa the ones they serve at the London tea room.
I will take this class again.

Erica R.

Tea and Scones

Had a really great time learning how to make scones and try three different delicious teas! It was a nice small class so it was easy to ask the teacher questions if needed. Teacher was great!! Ginger was very nice, funny and informative!

Lynn B.

Tea and Scones

Ginger was a lot of fun, very welcoming, and explained everything clearly. She brought a group of strangers together to learn and have a good time. She made the scone making seem easy, and gave lots of suggestions for personalizing the recipe. The printed recipe she gave out is easy to read and clear.
This class was the most fun I've ever had in a kitchen.

Laurel M.

Tea and Scones

This class was wonderful and the instructor, Ginger, was really friendly! We heard a little bit about the history of scones and then each made a batch of about 10. While they were cooking, we got to have a cup of tea, and then we got to eat our scones fresh from the oven with jam and Devonshire cream! We took all of the extras home :)

Amy O.

Tea and Scones

Had a great time making scones and enjoying the tea and scones afterwards. Ginger was very pleasant and accommodating.

Haley S.

Tea and Scones

I had a fantastic time at this Dabble class! Ginger was so knowledgeable and energetic. I loved the history of scones and she made the process so easy and fun. It was great sharing conversation with the rest of the class over pots of delicious tea and our fresh made scones with fantastic toppings!

Jennifer R.

Tea 101

I really enjoyed this class. Jackie is extremely knowledgeable about the teas. An outline was provided for taking notes which was very helpful to keep all the teas we tasted straight. We tasted 2 samples of 4 different types of tea, some were to my liking and others were not. Jackie explained where each came from and how they were processed which really explained why 2 of the same tea, like green tea, could taste so utterly different.

Dixie F.

Tea 101

This class was a great overview and introduction to the various kinds of teas. I enjoyed sampling 8 different teas and seeing the tea leaves as well. The background information on how each tea was grown and produced was fascinating as well. If you've ever wondered what's in your tea bag, this is the class for you.

Gina W.

Tea and Scones

The class was great and the tea was fantastic! We each made 12 scones, only one of which I ate there because they were so large. Took them home and froze them and they are still good a week later. Definitely recommend the class for anyone interested in learning the art of making scones!

Susan D.

Tea and Scones

The baker/teacher was wonderful! Ginger was laid back, encouraging, and knowledgeable. She shared baking tips, the history of the business and scones. The class flowed really well and we all enjoyed each other's company. I went alone, but sure didn't feel alone. Everyone visited and laughed and asked questions. It was a wonderful class. And the scones were killer!!

Dixie F.

A Social History of Tea

Jackie James rocks! This was my third class experience with her and I continue to be impressed with her knowledge of tea as well as her hospitality at The London Tea Room. It's wonderful to find someone with so much passion for tea who loves to share it with others.

Khrys V.

A Social History of Tea

Always a great time at the London Tea Room regardless if there's a class or not. Sampling the tea discussed was a treat, but hearing of the social implications of tea and how it has set trends throughout time was as well. Looking forward to the next class.

Lucy W.

A Social History of Tea

Great class! Jackie did a fabulous job teaching the class. The London Tea Room is a fantastic place for classes and delicious tea. I highly recommend both!

Barbara R.

Tea and Scones

So much fun, Ginger was amazing and had so much knowledge. Scones were delicious, I even shared then at work the next morning!

Robin K.

Tea Blending

Fun time gathering with other people who also had an interest in tea blending. Information and hands on tea blending were great but I liked the "stories" of the creation of the tea blends the best. Hopefully I can take another class that coincides when I am in St Louis again!

Nicole G.

Drink to Your Health

What a great class! I learned about the health benefits from drinking various teas. As a tea beginner, I enjoyed tasting six different flavors. I was surprised to like them all! In addition to being very knowledgeable about teas, Jackie James is a delight to listen to! I highly recommend this class & will be taking her other classes too.

Sarah M.

A Social History of Tea

Jackie made the whole experience very enjoyable. She had interesting facts to share about every tea time period, provided answers to any questions asked, and shared a few tasty samples of tea!