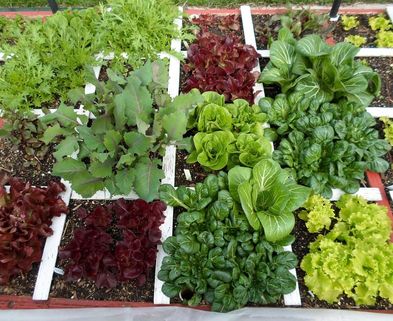 Jim Teahan
Salt Lake City, UT
Jim was trained and interned with Mel Bartholomew-the inventor of the square foot gardening system. He's been a certified SFG instructor for 16 years and has taught all over the intermountain west along with San Diego where he's conducted 3 day SFG symposiums. He has a blog and Facebook page dedicated to square foot gardening, has written 2 ebooks, and is passionate in his desire that everyone should have a SFG in their backyard. You can find Jim on his blog and Facebook page-both under the same name: the wealthy earth.
Kelcie R.

Square Foot Gardening

The class was very informative and in a casual and friendly environment. Everyone felt comfortable participating. The teacher is very knowledgeable and clearly loves gardening and answered all of my questions. He had lots of fun tips and tricks. It was fun seeing his garden and hearing exactly how he does it.

Scott G.

Composting How-To

Everything you need to get started. Teacher was well prepared with slides, handouts, and his personal experience composting. Would recommend this class to anyone starting out. He will steer you around mistakes and set you up with a system that works.

Tami L.

Winter Gardening: Low Tunnel Class

This was an excellent class! The teacher shared a lot of gardening information, and specifically, how to plant and maintain a garden in the winter. This is very helpful since I live where it gets very cold and snowy during the winter! I plan on using his many tips and his handout to grow food to eat this winter. I've gone to classes that he's taught before, and I'm still impressed by his knowledge and ability to share this information with us! Great experience!