Teachers | Joslyn Villalpando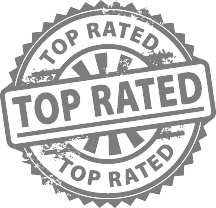 Joslyn Villalpando
Chicago, IL
My name is Joslyn Villalpando and I am a working artist and art educator in Chicago. After studying fine art and art education at the University of Cincinnati, I spent 7 years teaching elementary art. While teaching, I completed my master's degree at the School of the Art Institute of Chicago (SAIC), studying the impact of craft and fiber art on art education. My small research group of young participants grew into a little community while learning to weave, sew, embroider, and dye; sharing the stories, memories, thoughts, and ideas that arise when creating together. After witnessing the beautiful community that is built when creating with friends, I first began holding craft and cocktail parties to spread my love of the handmade with my favorite people. We gathered to learn how to block print to make valentines or embroider to create holiday ornaments- each craft accompanied by a featured batch cocktail and treats, of course. Inspired by the old sewing circles and expanding on the theme of intimate, creative social gatherings, I am moving these parties from my tiny Chicago condo and hosting craft events at some of Chicago's most beloved bars, restaurants, coffee houses, boutiques, and cupcake shops. I love utilizing classic, traditional art/craft processes such as; weaving, embroidery, printmaking, and watercolor, and putting a contemporary spin on them to bring you a unique learning experience. There's nothing better than gathering with others to make something by hand, learning skills and processes that can be used again and again. At each J.Villa gathering, you will experience a thoughtfully curated event in an inspiring space, hand selected and/or handmade art materials, and enthusiastic guidance through the craft process.
Hailey M.

Block Print Tea Towels

Loved this class so much! Joslyn was extremely friendly, helpful and personable. She taught us two skills in one class: how to carve a stamp and how to use the stamp to make a cute tea towel. Christmas gift ideas 101 - thanks girl!

Whitney D.

Block Print Tea Towels

Joslyn's class was SO fun! I made the cutest patterned kitchen towel using a stamp she showed us how to carve ourselves. Some people made fruits and vegetables or geometric shapes... I made one of my wiener dog—she really allowed you to be the artist. It was held it at this really cute neighborhood coffee shop I had never been to before, and we even got a discount on drinks and treats at the shop. I loved her casual, judgement-free teaching style and would definitely take another one of her classes again.

Laurel R.

Symbols & Thimbles: Embroidery + Tiki Drinks

I wanted a night off from my toddler and I love crafts- Joslyn was a perfect match! She was so nice and explained everything perfectly. Kept the talking going so nothing was awkward. Plus drinks! :) I had a great time and plan on signing up for a second class!

Phaydra B.

Election Embroidery + Debate @ Antique Taco

This was a fun class in a relaxed and open creative environment. Joslyn was friendly and welcoming. Not everyone in the group knew how to embroider, but Joslyn was patient and kind when demonstrating or helping each of us individually. I really liked the space this event was held at. The drinks and food were delicious.

Morgan D.

Embroidered Harvest Tea Towels + Margarita & Appetizers @ Antique Taco

This experience was absolutely wonderful, and taught my wife and I a new craft we can now share together. We were provided with margaritas, chips and guac, and popcorn. We were given all of the required resources to begin embroidering our towels, and were even able to take those supplies home to keep! There were homemade stamps that allowed us to each create our own unique embroidered design on our towel. We sat with several people we didn't know prior, but ended up talking and laughing with them the entire time! It was an absolutely delightful experience, and I would highly recommend it to anyone who wants to have a fun time with a significant other or group of friends!

Becca T.

Embroidery Sampler + Tea & Cookies @ BookClub

I ended up going to the class alone and had an absolutely great time. Joslyn was absolutely amazing - she effectively lead the class through instruction and made easy conversation with all 10 attendees. The Book Club, where the event was held, was charming and added to the experience. I'll definitely be signing up for more classes!

April J.

Valentine's Soiree + Card-Making Workshop: Modern Calligraphy & Block Printing

had a really great time learning calligraphy by such a talented teacher. a super cute space with delicious drinks and a fun craft. truly an enjoyable evening. thank you!

Madeline M.

Mini Loom Weaving + Cocktails @ Cocktail Courier

I signed up for this class for my birthday with a couple friends. It was even better than I anticipated! They had decorated my chair with balloons and had a birthday cup ready for me, it really made the class that much more special.

Joslyn's class was so much fun and there were so many options of patterns and yarns to choose from. Joslyn's class was very relaxed and was great for any beginner level weaver. This definitely exceeded my expectations and I cannot wait to do another!

Abigail T.

Mini Loom Weaving + Cocktails @ Cocktail Courier

This was a really fun workshop! The space was perfect for the event and Joslyn provided instruction to the group as a whole as well as individually. We weren't able to finish our weavings, but that was expected. We were able to take materials to finish at home so it really wasn't a problem. I love the mini loom, have been weaving more, and have already signed up to attend another of Joslyn's weaving workshops. I would definitely recommend this workshop to a friend!

Jessica H.

Mini Loom Weaving + Cocktails @ Cocktail Courier

Joslyn was extremely well prepared, organized and overall an outstanding teacher.

Courtney M.

Embroidery Sampler + Pie & Tea @ BANG BANG PIE!

I loved that we had learned our new skill and were stitching within a few minutes of class starting. We learned a lot of stitches—and we all went home with a sampler and enough embroidery floss to finish the project. Great class!

Linda Y.

Embroidery Sampler + Pie & Tea @ BANG BANG PIE!

I had so much fun in Joslyn's class. It was refreshing to be surrounded by such creative people. Joslyn is a wonderful teacher - patient and kind. She's open to new ideas, gets to know each of the individuals taking her class, and makes the whole experience relaxed and comfortable. I can't wait to take one of her classes again!

Janine M.

Big Loom Weaving

Absolutely wonderful experience. Joslyn was amazing. She had fun snacks and a boozy cocktail for us and was so patient. The weaving was super easy and therapeutic. I would recommend this class to anyone.

Jasmine N.

Watercolor Floral Wreaths @ HOPEWELL

What a wonderful way to spend an afternoon! Josslyn is a wonderful instructor and really takes the time to make sure you understand the basics - so you can let your creativity flow! As always she pics a fun locale and provides everything you will need - plus a little goody bag to take home. :) I am no Frank Webb - but this class got me a few steps closer!

Tiffany S.

Macrame Plant Hangers + Cocktail @ REVIVAL FOOD HALL

Joslyn gave thorough instructions and offered individual attention throughout the class. I worried I wouldn't get the hang of the macrame, but came away with an adorable plant hanger and a unique new skill!

Kayla H.

Macrame Plant Hangers @ Cultivation Urban Rainforest

Awesome class! Super informative and left feeling like I can make my own macrame hangers--and teach my friends. Joslyn was a great teacher.