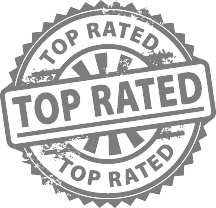 Mary Ostafi
St. Louis, MO
Mary is an entrepreneurial urban farmer, beekeeper, yogi, and healthy food/ lifestyle enthusiast. The founder of Urban Harvest STL, she pioneered and manages the FOOD ROOF Farm atop a downtown St Louis building. Mary is passionate about sharing her gardening and food related DIY knowledge with others.
Kathyrne M.

Kombucha 101

Great class and good handouts. Got to see the process of making Kombucha and to taste the product. I enjoyed the class very much.

Lisa S.

Kombucha 101

Great class! This class was all that I needed to get started and feel confident about my own brewing! Thanks Mary. Well done!

Amanda W.

Kombucha 101

The kombucha brewing experience was exactly what I was looking. Mary taught us how to make kombucha in one hour! This class saved me hours of research. I am so happy to now have the tools for myself. everything about the class was very easy from registration, location, and feeling competent to brew my won.

Susan A.

Kombucha 101

Mary was a lovely host, and her class was informative and interesting.
I'm very pleased overall.

Mich H.

Kombucha 101

I love Kombucha and so wanted to learn how to make it. Mary made this class super fun and easy - I am ready and prepared to brew my own batch! Thank you, Mary, for this awesome offering!

Poppy F.

Kombucha 101

I am a visual learner and really needed to see the process. I got exactly what i needed with this class. I even took pictures to refer back to. I recommend!

Laura G.

Kombucha 101

Mary was great. She makes kombucha every week and shared her process in an easily accessible way. It was my first dabble experience and I will be back.

Kim G.

Kombucha 101

Excellent class! I thought the information was presented clearly and I appreciated the ability to see the different stages of the process. I'd recommend the class the others.

Audrey W.

Kombucha 101

Mary's class was excellent! I knew nothing about Kombucha when I walked in...and I now I know enough to make my own. Mary was prepared, timely and articulate. Providing an opportunity to take home our own "mother" to get started provided incentive for me to get started immediately..and I am!

Rose M.

Kombucha 101

This was a fantastic overview of the world of kombucha. As a total beginner (I had only ever tried one bottle -- that was the extent of my kombucha experience), I found the class interesting and absolutely packed with great advice from an experienced kombucha brewer (and drinker). Importantly, Mary provided an article that she herself found to be a great foundational piece, told us of additional resources for any questions that may later arise, and indicated that she herself would be happy to be of guidance to any of her pupils. The class is taught in her kitchen in small groups, which means you feel individually engaged her and with the material. 10/10, absolutely recommended even if you don't end up interested in brewing your own, it's a unique topic!

Chris Y.

Kombucha 101

The instructor was exceptional. It was a small class with varying levels of knowledge and she included everyone. We all left with a starter/Scoby (for purchase).

Donna C.

Kombucha 101

Very helpful and answered all my questions.

Kathy D.

Kombucha 101

This is a great class to learn how to brew Kombucha. It is a small class which allows for questions, the ability to see a healthy scoby, and taste the homebrewed kombucha. I loved the ability to take home a scoby to be able to get started right away along with a printed handout for future reference.

Christy H.

Kombucha 101

I had never tried kombucha before this class, but some friends were interested in taking this class and I went along for the experience in learning something new. I found the class interesting, informative, and well presented. It was held in her home which was very clean and had lovely natural light. The instructor provided detailed handouts explaining the process at all stages - growing a scoby from scratch, ramping up to large batch production, and bottling/flavoring. I asked a lot of questions (A LOT!) and she was very helpful with all of her answers. I left with a baby scoby from the instructor and have been brewing my own kombucha ever since.

I had read about the process of making kombucha a few years prior, but it seemed foreign and a little scary to me (live fermentation!). The instructor broke the process down well and quelled my fears about taking on this process myself. I have been successfully making my own kombucha since taking this class. I love the creativity in making different flavored batches at a fraction of the cost of commercially bottled kombucha.

Nancy G.

Kombucha 101

Great introduction to a fool-proof method of making Kombucha tea. Mary was open to hearing ideas from group members who had been brewing KT at home, which added another welcome dimension to the learning experience. She has said she is willing to answer questions as we find our way, which I appreciate. Resources shared will provide further support. I am READY to brew!

Stacey S.

Kombucha 101

Mary was very knowledgeable about kombucha making. I'm excited to make my own soon.

Cyndi T.

Kombucha 101

This was my first experience with dabble and I was pleasantly surprised. It seemed like a very long time between the time I signed up for the class and the time the location details were shared that I was nervous I had maybe been scammed. But then two days prior the details were given and all was well.

Isaac S.

Kombucha 101

Mary was a wonderful teacher. She illustrated the proper steps for Kombucha brewing from scratch so I can forge ahead on my own. All in one hour!

Dustin S.

Kombucha 101

Great class! Well worth the money!

Lisa M.

Kombucha 101

Mary was an awesome instructor! She was super detailed, from telling us EXACTLY how to get into her apartment, suggesting where to park, what to bring, etc. Her place was perfect for teaching the class and she made sure to let us know that she had a cat (important since I'm allergic). She was fully prepared, abundantly experienced (she's taught this class more than 20 times) and extremely humble. Throughout the class she welcomed other people's info and experience and made sure to qualify everything she taught us by letting us know that this was just her interpretation and it's open to our own. She stressed safety, invention, fun, health and provided a thorough handout. In short, it was an awesome first experience for me with both Kombucha and Dabble! Thanks Mary.

Tricia B.

Kombucha 101

The class was very focused and informative, and the teacher very knowledgeable. A great start-to-finish primer on kombucha making--I enjoyed it very much!

Jeffrey B.

Kombucha 101

What a delight the Kombucha 101 class is! Our teacher, Mary, was so good at making us feel comfortable. Excited to get started myself!

Monique Jontaé L.

Kombucha 101

Cool class! I learned a lot, the instructor made it easy and interesting. I'll never have to buy kombucha again! :)

Jeff K.

Kombucha 101

Mary did a great job introducing us to the world of kombucha brewing. I stopped on my way home to buy supplies and already have a batch going!

Jenni L.

Kombucha 101

The class was very well organized and Mary did a wonderful job of making the process seem very doable!

Lisa R.

Kombucha 101

Great class and teacher. It's obvious Mary loves to share her knowledge and experience with others to make their lives better. I can't wait to start making my own kombucha.

Dixie F.

Kombucha 101

Mary did a great job of demonstrating how to make Kombucha at home. She was careful to point out safety measures which need to be taken and to give additional ideas for how to produce the tea effectively. I appreciated her willingness to open her home to strangers and found the class very relaxing and informative.

Katie I.