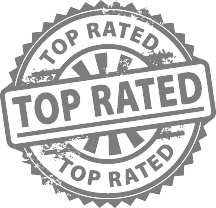 Perennial is a community workshop + store that transforms trash into creatively restored objects and teaches the St. Louis community how to do the same. For more information visit www.perennialstl.org or call 314-832-2288.
Upcoming Events with Perennial
Maggie B.

DIY Demo: STL Trash Talk

Very entertaining and informative.

Steven R.

DIY Demo: Eco-friendly Furniture Restoration

Cool shop! Great info. Would recommend it to anyone.

Maggie B.

Upcycled Basket Weaving

I enjoyed learning this craft project. I thought it was on the expensive side for what it entailed.

Erin H.

Rag Rugs

Great! The teacher and location were perfect! Wish the crochet hooks came with the class price. Happy I took the class though and plan to take more!

Haley L.

Rag Rugs

Had a lot of fun learning how to create a rug from t-shirts! A DIY project I would never think about and a great way to turn old tshirts in to something new! Also loved learning the basics of crochet to turn in to other projects.

Christian M.

Rag Rugs

The instructor was VERY patient with me and did an excellent job explaining the fine details of the craft. Kudos and great job!

Danielle M.

Jewelry Making: Reclaimed Wood Rings

This class was excellent!! Gina was so helpful & Jenny at Perennial was knowledgeable and helpful too. This class allowed for total creativity and room to experiment...there were a couple varieties of wood to choose from and who doesn't like power tools! This class is one that a true beginner could manage or someone that has had experience with wood working.

Charles P.

Upcycled Mosaics

I really enjoyed the class and I learned a lot about mosaics.

Charles P.

Wine Bottle Reuse

The class was great and I learned a lot about how to reuse glass bottles.

Lindsey E.

Screen-Printing on Wood

Teachers were very informative and the atmosphere was great. Had a good time overall!

Hannah S.

Intro. to Woodworking: Hand Carved Spoons + Scoops

This class was such a wonderful relaxing experience! The instructor was a warm and welcoming woman and I would love to take another class like this in the future.

Betsy S.

reMAKE Craft Night

Super fun craftiness with upcycled materials. I will definitely attend this again!

Trish C.

Whittling Hooks and Needles

I brought my 13 year old grand daughter in for this class. It was fabulous. The instructor, Theresa, was so good at guiding her while giving her the opportunity to make her own decisions. She learned how to use the tools and was so proud of the crochet hooks and needles she made. I recommend this class for adults and children.

Rebecca Z.

Crafts & Cocktails

This class was really fun! My husband and I attended in an effort to do something different and we found it! The class flow was laid-back and fun, but we also were productive building a bottle-opener, making coasters from coffee bags, and learning how to properly mix a tequila cocktail! We enjoyed meeting people in class and checking out Perennial - I definitely recommend this class!

Roger K.

Crafts & Cocktails

This class included alcohol so what is not to like? We learned to make a cocktail made a coaster and a bottle opener. The coaster and bottle opener were both extremely easy to make but it was still fun. It was a good mix of people and an overall enjoyable experience.

Kristen D.

Upcycled Bird Houses

Such a fun class not only to learn a bit about birds, but also to learn about tools and woodworking. Bonus: the birdhouses are super cute and act as a long-term reminder of a fun Sunday afternoon with friends, new and old.

Melani W.

Intro. to Machine Sewing: Aprons

I had an amazing time taking this class and would suggest it to anyone looking to learn the basic skills in seeing with a machine and cutting fabric from a pattern. I have never used a sewing machine before and the instructor was very knowledgable and helpful in teaching and guiding me through the process. And I got a great looking apron at the end of it!

Lucas P.

Shibori Dyeing: Itajime Resist with The Enamel Project

Great experience learning about Shibori and the some of the different techniques available to create quite a few different designs. The teacher was quite knowledgeable and let us experiment with different tools available to attain some really neat designs.

Angela T.

Eco-friendly Furniture Restoration Demo

This was a great class. I was really impressed with the instructor of this class also. I definitely learned a lot. Highly recommend.

Kj P.

Wine Bottle Reuse

Very cool class. Learn to etch on various glass cutters and how to safely pop the glass in half and how to reuse the bottles for other crafts. Fun for a group.

Kj P.

Eco-friendly Furniture Restoration Demo

Class was informative for beginners on eco friendly paintbremoval and stains. I love the building/place where the class is held and idea...just don't love the neighborhood especially coming alone after dark. It is iffy.

Maisie M.

Jewelry-Making: Reclaimed Wood Rings

This teacher did a great job all around! I've always been nervous about using power tools, but she made me feel comfortable and safe the entire time. I also not have an incredible new ability to make these rings on my own. I'm really happy with the class and how my ring turned out!

Stephen C.

Eco-friendly Furniture Restoration Demo

It was pretty basic, the interesting piece was the products, local and environmentally friendly with a few tricks and tips here and there. I feel like it is worth the time an money

Meaghann B.

Custom Cutting Boards

Really cool experience at a really cool spot. I will be back!

Kate S.

Salvaged Wood Block Lamps

This class was a blast! I learned some new skills and tools in a fun, casual environment with an instructor who was eager to explore and experiment with us while successfully imparting the core objectives of the class. I will definitely take other classes with Perennial!

Amy H.

Sewing Machine Basics

Loved this class! The instructor was very knowledgeable and took the time to answer our burning questions. There were a variety of machines to use which is awesome because I was able to operate one similar to mine. That said, it's also pretty hands on. I left feeling confident I wasn't going to break my machine or sew over my fingers. I would totally suggest this class over a boring YouTube video any day!

Stephanie H.

Wine Bottle Reuse

The teacher was wonderful, very knowledgable, patient and thorough. The class was harder than I expected. I am happy with my take home project, but we were exhausted at the end of the night! It wasn't the fun relaxing girls night that I anticipated but I definitely learned a lot have 2 cool wine bottle planters to display at home.

Angela T.

Crafts & Cocktails

Good class to do with friends or a date. Fun environment! Do wish we had more colors for the bar towels and to paint our beer flights. Would also have been nice to make the entire beer flight ourselves (we only were able to drill one hole) however I'm sure it was time constraints! Overall great time!

Frank M.

Crafts & Cocktails

This was my first time attending dabble event. I had an amazing experience dabbling. I thought this experience was unique in the sense i learned to how to make a cocktail using bartender tips. One of the tips shared was Bar tending: 101 start with the least quantity ingredient to the larger quantity. The bartender also suggested using ice that creates perfect balance of chilling the drink but not watering drink down for best quality taste. Additionally we drilled holes and painted custom wood flight planks. I really had a great experience. In fact I have suggested to several co-workers and friends to checkout dabble.com for pop up and start up local events to attend for recreation and entertainment. Thank you Jeremy Idleman for recommending this to me and my friends.

Sarah L.

Crafts & Cocktails

Fun evening out - not long (~20 min) at each of the 3 craft stations but allowed enough time to get creative. Time was provided to go back to a station if you wanted to finish something. We made a flight board (for beer tastings), printed a tea towel, and mixed a cocktail. Fun atmosphere! Would absolutely recommend.

Gail A.

Crafts & Cocktails

This was a great evening of fun. The wood project was a little simple but time does not allow for anything too complex. The towel was a great addition to the wood project and allowed for more personal creativity! The cocktail was interesting, but, we did not care much for the taste. Others, however, thought it was great- considering they drank an entire punch bowl of it! Making your own cocktail was pretty fun though! Did not expect the snacks ( soft pretzels and dip & popcorn, along with refreshing citrus water). The evening was very enjoyable and the staff was very helpful and friendly. Love the concept of art awareness. I will be looking for more things to dabble in at Perenial ,as well as, on Dabble!

Lance D.

Crafts & Cocktails

It was fun! Lots of people made it an enjoyable experience!

Rhonda G.

Jewelry-Making: Reclaimed Wood Rings

My daughter and I did this as a girls night out. We had a great experience and love our 'friendship' rings.

Michelle M.

Sewing Machine Basics

I found myself with a new sewing machine so I thought I had better learn how to use it. Voila', Dabble via Perennial had a class! I love Dabble classes so of course I signed up.

Ashley N.

Triangle Wood Shelves

It was a perfect date night activity, and we got to leave with two super cool shelves! We're excited to hang them up :). The instructor was informative, friendly, and helpful!

Stephanie W.

Woven Wall Hanging

I really enjoyed this class. I had prior experience with weaving, but still learned some new techniques! The instructor is very creative!

Kelly M.

Sewing Machine Basics

Great class and just the right amount of knowledge for the length of time we had. Highly recommend to people new to sewing, or who - like me, had been away from it for a while.

Dixie F.

Sewing Machine Basics

Because of a previous bad experience trying to learn from my mother, I was leery of taking this class. I decided to do it anyway and am so glad I did! Jen, the teacher, was exceedingly patient and very positive about sewing. She began by walking us through all the knobs, hooks, levers and feet on several machines so that we could adapt our knowledge to our own machines, if applicable. Our practices were easily paced, so I didn't worry about getting behind the class and I even left with a very easy, completed project. I would highly recommend this class for the fearful and the venue for anyone who believes in recycling/upcycling. Perennial walks their talk and is highly motivated to help others in the community.

Alysha C.

Jewelry-Making: Reclaimed Wood Rings

This class was so much fun. As someone who has never done any woodworking it was really easy with the guidance of the instructor.

Kathy G.

Shibori Dyeing: Itajime Resist with The Enamel Project

I had a lovely time learning the art of Shibori with our intrepid leader! She was so knowledgable, supportive and warm that I plan to take more classes with her!

Maggie M.

DIY Night: Candlemaking

This was such a great event. It was really laid back which allowed people to get to know each other a little bit. Perennial is a great space, and it was good to learn about it more. My candles didn't turn out perfect but it was fun to learn!

Meaghann B.

DIY Night: Candlemaking

Enjoyed learning a new craft. Looking forward to doing this on my own at home!

Lisa M.

Tools 101: Power Saws

The power tools 101 class is particularly helpful for people who have never laid a finger on those power tool triggers. Although I was already familiar with the chopsaw and jig jigsaw, it was great to put wood blade with the bandsaw. I'd always been a little intimidated it, but not anymore! Now The bandsaw is on my must have tool list! I also met some really nice people during the class. Thank you for offering this opportunity to me. Nice job!

Whitney L.

Soldered Jewelry

I loved learning a brand new skill and walking away with something to show for it. Kitty was a fantastic teacher!

Amy W.

Soldered Jewelry

Lots of fun. Small class size allowed for personal attention.