Teachers | Tani Sushi Bistro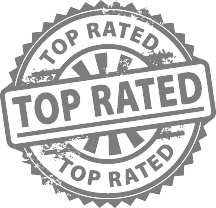 Tani Sushi Bistro
St. Louis, MO
Tani is what we feel a Sushi restaurant should be: understated but memorable, soothing while invigorating, and cuisine that outshines the award-winning decor. With Asian dining roots in other American cities, our family sought out Saint Louis as the perfect blend of a big city on the urban interest rise with a history of fine dining. Clayton, in particular, has burst forth on the restaurant scene with the gusto of Manhattan or South Beach, and its food and service offerings compete with world class restaurants. We are thrilled to locate our establishment here, and proud to have our restaurant family and personal family here as well. Eric and Jenny Heckman Proprietors
Hannah T.

Sushi Rolling Experience

Great class! Instructor was knowledgeable, flexible and fun! Lots of food - will not leave hungry! 🙂

Nicole G.

Sushi Rolling Experience

This was an amazing course that taught the basics of sushi (maki) making! Jimmy was a great teacher who was able to answer all the questions we could think up, and all my friends back home are jealous that I've learned how to make maki rolls.

Angela T.

Sushi Rolling Experience

This class was so so fun! We learned a lot and you really receive a lot for your money. Jimmy was an excellent teacher and you can tell he really enjoyed teaching the class.

Zach F.

Sushi Rolling Experience

Always fun to eat sushi but the class just wasn't really much of a class. Had all the materials but just not much instruction. No chance I can realistically make sushi now. At the very least the instructor needs a microphone next time. Couldn't hear anything.

Angela T.

Sushi Rolling Experience

This is the second time my husband and I have taken the class. This time we brought some
Friends with us. We plan to go back as much as we can! It's a great deal and a blast! Great way to meet new people as well.

Courtney C.

Sushi Rolling Experience

Such a fun date night activity! We made three different rolls and I was stuffed by the time we left!

Taylor B.

Sushi Rolling Experience

The class was a bit slow to get started, but it was great fun and the instructor was very good. Highly recommended.

Tyler S.

Sushi Rolling Experience

This was my fifth Dabble class, and it was, by far, the best yet. Dave, one of the head chefs, came out and, though self-described as nervous, did a stellar job of teaching us how to make and roll our own sushi. Plus, there was more than plenty of food to go around for everyone at the table. I'd definitely sign up for this one again.

Only critique is that it would have been a nice to have gotten a little more info on parking before the event. They mention a garage in the description but don't mention which garage, etc. (It's the Centene Garage, by the way.)

Ashley E.

Sushi Rolling Experience

Fun class! Well worth the price.

Jaclyn W.

Sushi Rolling Experience

We had the BEST time with Jimmy, Naomi, and the Tani team! The food and drink were plentiful and delicious, and we enjoyed the hospitality tremendously. I would definitely recommend this class for anyone who likes to Dabble!

Meaghan C.

Sushi Rolling Experience

This was so much fun tonight! Staff was great but Jimmy was fantastic! He made sure everyone's questions were answered and following along with him was easy! It was a bit noisy in there but he addressed everyone. The food was fantastic and I will definitely be back! Awesome job, Jimmy and staff! Highly recommend!

Logan I.

Sushi Rolling Experience

I can't say enough positive things about this experience. My wife and I head a blast, learned a lot, and definitely got PLENTY to eat. If you're thinking about signing up for this class, do it now!

Gennie A.

Sushi Rolling Experience

Thanks to Jimmy and the entire Tani staff for an awesome night! It was our first time "Dabbling" and we definitely recommend this class to any sushi lover!

Frank M.

Sushi Rolling Experience

Jimmy was an outstanding teacher. Jimmy was funny and entertaining which made an impressionable remarkable experience! Jimmy was extremely knowledgeable about sushi rolling. We learned how to make some of our favorite most common rolls to eat: Spicy Tuna Roll, California Roll, Philly Roll and he even threw in an extra one, a California Hand Roll. Jimmy treated all of us their famous Oh My God Roll which was as always amazing!!! The class allowed us opportunity to socially and professionally network mostly meeting new people and making great friends over things we all have in common our love for sushi. I also think the class helped advertise, market and promote Tani Sushi Lounge which was great because they truly make great sushi and have an outstanding staff.

Micayla K.

Sushi Rolling Experience

A must do!!! Loved it
Great teacher , small group. Amazing

David Q.

Sushi Rolling Experience

We had a great time in this class. Our teacher was fun, knowledgeable, and had a natural way of interacting with our group. He seemed genuinely interested in sharing his skill and tips with us.

Toya W.

Sushi Rolling Experience

My friends and I had a great time with Jimmy and the complete staff at Tani! I loved how he engaged the class and was very informative about the do's and don'ts of selecting sushi grade fish.
The soki shots that started the class was a plus also! I will definitely suggest this class to others.

Corey W.

Sushi Rolling Experience

This was such a great experience. My wife and I along with 5 other friends truly enjoyed this class. Our instructor Jimmy did a great job of making the class fun and enjoyable. the food was great and extremely good. I would recommend this class to anyone. Great for a date night, night out with the ladies, or just friends having fun.

Lindsay D.

Sushi Rolling Experience

This class was so much fun! It was completely hands on. We made 3 different kinds of sushi rolls and got to eat them afterwards. I left feeling full and happy. I would now feel comfortable making sushi on my own at home. I recommend taking this class! I'd even take it again, would be fun for a group or a date night.

Frank M.

Sushi Rolling Experience

This Sushi Rolling class really teaches you the art and skill of Sushi Rolling. Jimmy, the instructor, gladly shares his expertise with sushi rolling class. This class continuously produces more than expected. I've taken the sushi rolling class two (2x) times now and i'm looking forward to taking the class again soon.

Maddie T.

Sushi Rolling Experience

This class was very fun. The teacher was entertaining and energetic and knew his stuff. It was very much worth our money and we had a great time!

Kathy G.

Sushi Rolling Experience

The evening was so much fun! The instructor was so personable and engaging that a good time was definitely in the cards. His instructions were clear and accurate making the process seem achievable. I came away with the assurance I could do this at home AND a new favorite restaurant!! That OMG roll!!!! OMG!!!!!!

Jim T.

Kara H.

Sushi Rolling Experience

What a great, great time. The atmosphere was perfect, and we definitely learnt a lot! We were full (and a little tipsy!) after the class. I have literally told 20 people to take this class! I will definitely be doing it again because this was the best restaurant experience that I have had in a while!

Brad B.

Sushi Rolling Experience

This was an awesome date night! The instructor was very up beat and a lot of fun. We made 3 delicious rolls and a 4th was provided. After several servings of sake, the sushi and a few other beverages we left very satisfied! We will be doing this again!