ABOUT THIS EVENT
Event Category
Business & Technology
Event Overview
If big business is the earth, the nonprofit sector is the moon. That is to say, a force of its own, still rotating around the mother planet and yet floating around in the universe sans-gravity a million miles away. And we don't know about you, but we always wanted to be astronauts when we grew up. Reaching the moon was the ultimate life goal.

This Dabble class, perfect for not-for-profit space explorers (i.e. people interested in pursuing a career in the nonprofit sector), is an informational buffet of the ins and outs of the business. Get answers to all your burning questions, including:

-What types of businesses qualify as not for profit?
-What are the benefits of working at a nonprofit?
-And what are the reasons that might make you run away screaming?
-What are the best places to look for nonprofit jobs?
-What special skills are needed to work there? (And how do I ace the interview?)

Get background info on the sector, the different types of positions carved out there, and a very honest and thorough overlook of the field. Walk away educated, empowered and with helpful tips on how to land a position at a nonprofit organization ... so you can get right to exploring all the 'moon' has to offer.
Minimum age
All ages welcome
Cancellation Policy
Location
There are currently no upcoming dates scheduled for this Dabble. Log in to an account message the host or add to your bucket list to be automatically notified when new dates are posted.
MORE ABOUT YOUR HOST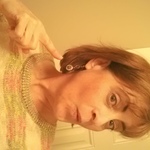 Heidi Massey has over 25 years of experience working at nonprofit organizations. She holds her Master's degree in Jewish Communal Service, which trained her to work professionally in the Jewish community at nonprofit organizations, and she also has years of experience volunteering at various not-for-profit orgs around the country. Heidi was inspired to teach this class because of the frequency with which she gets asked by people who are considering entering the nonprofit realm to 'pick her brain' about the musings of this world. Heidi is eager to share her knowledge and expertise with curious Dabblers thinking about doing good professionally.