There currently are no dates scheduled for this course. Message the host to request a new date or private class.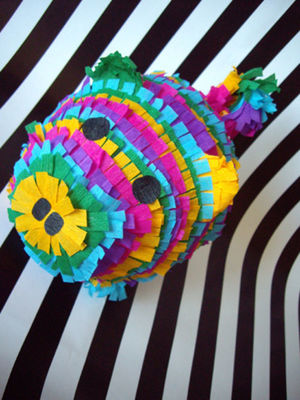 Do you love candy and destroying paper mache objects with a stick? Well combine both your passions with Make Your Own Piñata!

Learn how to design and fabricate your very own Piñata. If you can responsibly use a scissors without running and glue paper together, you're good to go. Class will cover basics in building a functioning Piñata as well as explore design techniques for advanced paper application. Students will walk away with their own crafted Piñatas and the skills to take it to the next level at home.

We will start with learning the basic paper mache structure, go over some history of the Piñata, and then get creative with designing and decorating using colorful tissue paper.
Katie Holland
Katie was born a natural crafter and creator. She has a Fine Arts degree from Illinois State focusing in three dimensional work and a Masters in New Media studies from DePaul. When not channeling her creativity online, Katie practices the fine art of DIY and continues to build up her vast knowledge of design and materials.