The Bounce Back Cure: Cultivating Stress Resilience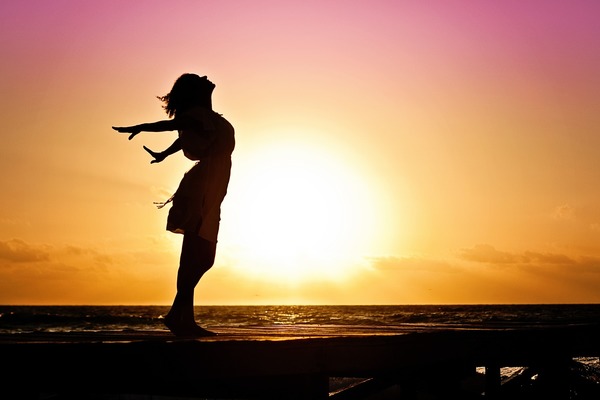 ABOUT THIS EVENT
Event Category
Fitness & Wellness
Event Overview
Stress is a part of life (hellooooo holidays, family gatherings, money woes, and endless to-do lists!). Fortunately, your body is designed to be resilient when supported with proper nourishment.
Join Dr. Jacqueline Thomas, ND and The Food Therapist, Christa Bitner, MS, CN for an exploration of food, supplements, and lifestyle choices for healing and preventing against the negative impacts of stress. Create your personalized plan for navigating the holiday season with ease and vitality, as well as a long-term plan for increasing stress resilience.  
About our guest presenter: Jacqueline Thomas received her Doctorate of Naturopathic Medicine from Bastyr University, Kenmore Campus, in June 2014. She currently holds medical licenses in Kansas and Colorado, where she is held to each state's unique naturopathic practitioner laws and regulations. Jacqueline has had a seemingly arduous journey through the last few years - mentally, physically, and soulfully - that has sculpted her passion as a holistic healthcare provider. In her younger years Jacqueline had a voracious appetite for adventure and new experiences, and as she's gotten older this curiosity has turned inward, to herself, her practice of medicine, and her appreciation for simply being alive. Jacqueline wakes up each day and believes that her ability to practice medicine isn't just restricted to appointments, but can be integrated into everything she does, where she strives to make her life and work seamless. Dr. Jacqueline's passions outside of medicine are abundant, but she is anchored deeply to her close friends and family; she also loves to write poetry, paint, meditate, travel, explore new foods, discover new artists and musicians, and drink wine with a good book in her hands. www.drjacquelinethomas.com
What to Bring
You may want a pen and a journal
What's Provided
Handouts, worksheets, and probably some surprise goodies!
What You Can Expect
Learn how stress impacts physical health
Discover key strategies for healing from chronic stress
Create a customized plan for increasing stress resilience
Cancellation Policy
There are currently no dates scheduled for this listing. Add to your bucket list to be notified of future dates or message the host to request a new date or private event.
MORE ABOUT YOUR HOST
Christa Bitner, MS, CN is The Food Therapist. She is a Certified Nutritionist with clinical training as a Mental Health Counselor. A passionate yoga practitioner and "recovering perfectionist", she incorporates mindfulness and intuitive eating principles into her work with clients. She helps women to stop "should-ing" all over themselves and to find balanced nourishment without guilt or deprivation. In her spare time she loves to craft herbal lip balm, play outside, and try new adventures!