ABOUT THIS EVENT
Event Category
Business & Technology
Event Overview
This is the place to begin. Our technical, two hour class includes one hour of theory and one hour of hands-on MIG (GMAW) (FCAW) welding. MIG or Wire feed welding is the easiest, fastest process to use. You will be joining steel right away!
This class is not project-based, but lays the foundation for project-based classes as well as the more advanced TIG classes which will allow you to weld non-ferrous metals, like aluminum, (Some high power MIG systems can be used to join aluminum, a competent system of this kind will cost $3-5k)
If you want to learn metalwork with us, just start with our quick intro to welding. Our classes are never larger than 12 people, with 6 to 8 on average. We ask that you start with either this class or the MIG welding intensive. Our small class sizes allow us to work with our clients at their own level and pace.
Our technical and project based classes are arranged to make a very deep subject extremely easy to grasp. We can help you advance your interest as far as you wish to go technically, from noob to ninja, or just show you how to work with the equipment creatively.
We will use machines ranging from a cheap, light duty $300.00 hobbyist's MIG welder, to a $6000, 350 amp, 3 phase commercial machine capable of welding extremely heavy material. If you think welding heavy steel sounds like fun, we happen to think you are correct!
Our Intro to welding class will get you welding right away, and open the door to further adventures in metal, art, and technical education.
Suitable for students 16 years old and up. Students as young as twelve may attend with a parent.
Minimum age
All ages welcome
Cancellation Policy
Location
There are currently no upcoming dates scheduled for this Dabble. Log in to an account message the host or add to your bucket list to be automatically notified when new dates are posted.
MORE ABOUT YOUR HOST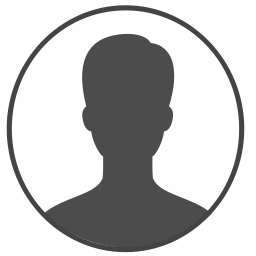 Rusty Oliver
Proprietor & "Chief Executive Lunatic" of the HazardFactory where all kinds of crazy and slightly dangerous things go on. He hosts Power Tool Drag Races as well as a sport he invented called Flaming Tetherball.
Rusty is an artist and instructor with twenty years of professional welding experience. He is certified for Structural Unlimited welding, and runs a high-end fabrication business. Rusty welds and works every conventional metal and has taught casting, machining, blacksmithing, electronics and foundry-work. Rusty has taught hundreds of students, including adults and youth. His students recommend him for his ability to explain how to make professional welds quickly and effortlessly. Rusty has instructed at the Coyote School students, Pratt Fine Arts Center, and South Seattle Community College and his own fully equipped 2200 sq ft sculptural metalworking facility, HazardFactory.