ABOUT THIS EVENT
Event Category
Education
Note: This is a multi-session event series. By purchasing the event package, you acknowledge that you can attend all event dates included below.
Event Overview
We will teach mig, tig, stick, plasma and oxy-fuel cutting, aluminum welding, tig brazing….. in short we will teach whatever subjects you are interested in a way which ties the subject matter together cohesively.
The class begins with a five hour focus on MIG welding, this is very similar to the content of the MIG welding intensive, and offers an opportunity to expand on the information presnted in that class.
This $450 (plus fees) class is designed to make learning to weld as fast and easy as possible  without spending the percentage of time on purely technical information that you would in a community college in a vocational welding program.
We teach welding in professional but relaxed way. We teach the way that you might learn from a friend or a family member, but when you have a technical question about metallugry, electrical safety, electrode analysis, Mig versus TIG, how to weld Aluminum, or how to select and purchase used equipment, we will have an answer based on 20 years of professional fabrication experiance. You probably won't even realize that we have carefully structured the class based on our experiances with over 6000 students.
Our goal is to teach you everything you need to know to weld competantly in a variety of circumstances without bogging down in technical details that industrial aerospace and underwater welders need to know.
The first two classes will be 60% hands on. We will cover the basics of MIG theory and practice as they pertain to GMAW and FCAW using systems ranging from 120 v at 90 amps to 208 three phase at 350 amps on mild steels.
You will learn basic metallurgy and material identification, how to troubleshoot and set-up a machine, and how to produce a weld capable of withstanding multiple blows from a five pound sledgehammer,and exceed tensile loads of 70,000 lbs per square inch.
The following three sessions will introduce important concepts and tools, but the format will allow you for even more hands on time.
Our studio is located four blocks from an industrial supplier that opens at nine a.m. on Saturdays. They supply steel and tools, and will happily cut, or shear stock to length.
We are offering this class specifically to help you develop your skills while working on your project. We will provide welding helmets and safety gear. Welding consumables and a limited amount of 16 guage materials are included in the price of the class.
As time allows, we will deomonstrate any subject the class shows interest in. This would reasonably include plasma cutting, grinding, fabrication, bandsaw and abrasive saws, bending, cold forming, shearing, punching, and  finish work as well as answering any questions you have about welding and metal fabrication.
Think of this class as a blend of 30 hours of formal instruction and shop time.
Quite simply, we think this is the best possible way we can help you learn this versatile, exciting and incredibly creative process.
This class is being offered at an introductory rate.
Please check in with us as to the specifics of your project. Storage is very, very  limited. This class is focused on work in steel, we will  be offering some TIG welding instruction in THIS class. We reserve the right to charge an additional $20 per class for Tig welding gas and consumables as these are an expensive and highly variable cost.
Minimum age
All ages welcome
What You Can Expect From This Experience
This class meets on the following dates:
October 1, 10am-3pm
October 8, 10am-3pm
October 15, 10am-3pm
October 22, 10am-3pm
Cancellation Policy
Location
There are currently no upcoming dates scheduled for this Dabble. Log in to an account message the host or add to your bucket list to be automatically notified when new dates are posted.
MORE ABOUT YOUR HOST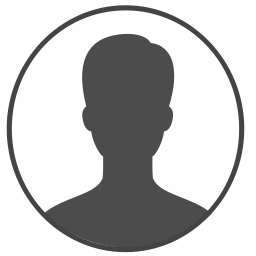 Rusty Oliver
Proprietor & "Chief Executive Lunatic" of the HazardFactory where all kinds of crazy and slightly dangerous things go on. He hosts Power Tool Drag Races as well as a sport he invented called Flaming Tetherball.
Rusty is an artist and instructor with twenty years of professional welding experience. He is certified for Structural Unlimited welding, and runs a high-end fabrication business. Rusty welds and works every conventional metal and has taught casting, machining, blacksmithing, electronics and foundry-work. Rusty has taught hundreds of students, including adults and youth. His students recommend him for his ability to explain how to make professional welds quickly and effortlessly. Rusty has instructed at the Coyote School students, Pratt Fine Arts Center, and South Seattle Community College and his own fully equipped 2200 sq ft sculptural metalworking facility, HazardFactory.