There are currently no dates scheduled for this listing. Add to your wish list to be notified of future dates or message the host to request a new date or private event.
What's cute, tiny and sweet enough to eat?

We know what you're thinking, but it's not Natalie Portman ... it's something even better. Cake pops!

This Dabble class is an intro to the adorable world of cake pops. We'll begin with a demonstration, and learn techniques for preparing your cake pop mix, including how to roll the balls and heat the coating to form a proper, smooth-dipped shell. Once we've got a beautiful foundation upon which to build, we'll kick the class up a notch and dive into decorating.

Cake, frosting, a variety of coating colors and some very cute chocolate and fondant decorations will be provided, and you'll walk away with a batch of beautifully decorated pops. Now the challenge is getting your treats home from class to share with your friends and family, without devouring them all yourself first. (No judgement. ;)
Andrea Morris | Cocomori
Andrea Rettig, owner of Cocomori, started her cake pop journey on a different path, earning a degree in Fine Art / Sculpture and going on to pursue art direction for Arc Worldwide / Leo Burnett for 4 years. Creativity, fashion and delicious, delicious desserts have always been her passion, however, and she just recently left her full time position to pursue her cake pop business! You can check out Andrea's business at http://www.facebook.com/shopcocomori and http://shopcocomori.com/. Three cheers for following your dreams. And, of course, for cake pops.
Other Classes You May Like
$45
Taught by
Art Room Events
$42
Taught by
Multiple Guides at Chicago Detours
SEP. 27 AT 5:45PM
Chicago
$20
Taught by
Brooke Perlman & Melanie Morton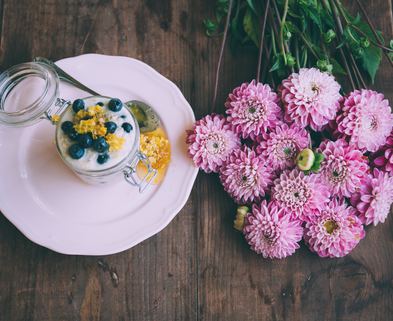 $20
Taught by
Kim Hack
$40
Taught by
Monique Costello
$40
Taught by
Whole Foods Market Lincoln Park
$35
Taught by
The Butcher & Larder
$50
Taught by
Jenny Dey
$40
Taught by
Whole Foods Market Lincoln Park
$45
Taught by
CK
$50
Taught by
Paired Wine
$40
Taught by
Rhine Hall Distillery
$80
Taught by
The Cooked Chicago Team