ABOUT THIS EVENT
Event Category
Business & Technology
Event Overview
Android has become the most popular programming language in the world: New and exciting features are developed everyday. Discover the latest Trending Topics in this class.

Over the duration of the class we will discuss Android Wear, the latest watches that are connected to your phones and enable you to receive notifications; Android 5.0 Material Design; Security Issues; Android Lollipop, the latest software on Android devices; and RXJava, a new framework that Android Developers are raving about.

Our dynamic speakers include Kurt Fuqua, CEO at Cambridge Mobile; Matt Kula, Software Engineering at Facebook; and Christopher Ensign, Development Engineer at Zebra Technologies.

Enjoy food and refreshments as you network with fellow developers, our Java and Android instructors, and Forte Group recruiters.



Minimum age
All ages welcome
Cancellation Policy
Location
There are currently no upcoming dates scheduled for this Dabble. Log in to an account message the host or add to your bucket list to be automatically notified when new dates are posted.
MORE ABOUT YOUR HOST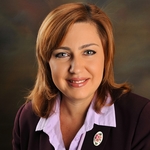 TOP RATED
Kurt Fuqua is Vice President of SVOX USA. A computational linguist who has created natural-language understanding software for mobile phones and who specializes in conversational systems, Fuqua was project manager for Pico, the speech synthesis in Android, part of Google's Nexus One phone.
He created and maintains the Scalable Language API, an industry standard for natural-language applications. He has also created comprehensive grammars for multiple languages.