Make Tiramisu and learn (a little) Italian
There are currently no dates scheduled for this listing. Add to your wish list to be notified of future dates or message the host to request a new date or private event.
Marscapone? Cocoa? Lady fingers, cream, coffee and more?? Mamma mia! Master Italy's famously delicious and no frills dessert while brushing up on your Italian skills.

Help your teacher prepare the ingredients, brew and drench the dessert in the coffee that gives tiramisu its name--'lift me up'. Learn about tiramisu, where it is made, when it is served and how it became one of Italy's most famous desserts.

Students will enjoy their delicious dessert, learn basic greetings and cooking terms in Italian and receive a recipe to make their own tiramisu at home.

Kelly S.

Make Tiramisu and learn (a little) Italian

I loved the Make Tiramisu and learn (a little) Italian class. Fabiana was laid back, knowledgeable and engaging. The class was a good size - everyone had a chance to play a part in the making of the Tiramisu - and I will actually be able to recreate the dessert at home!

Additionally, the staff of Multilingual Connections were so helpful as I tried to organize a small group to attend the class.

I will definitely be coming back!

Nicole M.

Make Tiramisu and learn (a little) Italian

Great class! We had a fun time, enjoyed the interactive discussion, and of course, the tiramisu was amazing! Learned quite a bit about Italy and now hoping to plan a trip there soon. The instructor was fantastic...loved her accent.
Multilingual Connections
Multilingual Connections helps connect individuals and organizations to their communities and the world through translation, interpretation and transcription services and interactive, immersive and culturally-rich language training. We are a small, Chicago-based, woman-owned business. We're passionate about language and take pride in the quality of the services we offer. Get to know us - and let us help you know the world!
Other Classes You May Like
$45
Taught by
CK
$35
Taught by
Discovery Center
$50
Taught by
Jenny Dey
$50
Taught by
Paired Wine
$45
Taught by
Jenny Dey
$80
Taught by
The Cooked Chicago Team
$20
Taught by
Brooke Perlman & Melanie Morton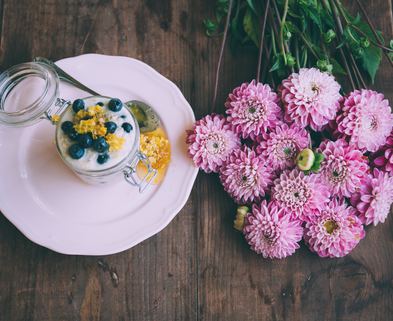 $20
Taught by
Kim Hack
$40
Taught by
Monique Costello
OCT. 03 AT 6:30PM
Chicago
$45
Taught by
Art Room Events
SEP. 30 AT 6:30PM
Chicago
$50
Taught by
Paired Wine
$42
Taught by
Multiple Guides at Chicago Detours
$25
Taught by
Eataly Chicago
$65
Taught by
Eataly Chicago
$40
Taught by
Rhine Hall Distillery