There are currently no dates scheduled for this listing. Add to your wish list to be notified of future dates or message the host to request a new date or private event.
Beer is the backbone of most worthwhile adult fun. It's a pretty remarkable means to intoxication, yes, but beer is also much more than a beverage consumed passively for inebriation. Whether you're looking for political insurrection, mystical illumination, or good old fashioned conviviality, beer is your finest and most reliable path.

If you're ready to take your enjoyment and knowledge of beer to the next level, or if you've had some experience brewing beer on your stove top and are ready to take more control of your finished results, this all-grain brewing class is for you.

This Dabble class provides a comprehensive overview of all-grain brewing, including: how it differs from extract brewing, the materials used, as well as the different methods of mashing and extracting. Students will gain practical hands-on experience brewing an all-grain beer recipe, and see firsthand the steps involved in every aspect of brew day.

After students learn the fundamentals of homebrewing, Dabble recommends Beer Bottling and Kegging, a class that compliments your new hobby and will help you be able to share your creations with friends!

(having some brewing experience is not necessary, but is recommended)

Dabble Student

Brew Day: Beer Brewing

Brian did an outstanding job of answering my many questions during the class.

Dabble Student

Brew Day: Beer Brewing

Brian was friendly and knowledgeable. He put me at ease immediately. He was very open in sharing his experience in home brewing. I think the fact that he does this out of his own home(welcoming perfect strangers) says alot about him. He is very passionate about home brewing, clearly enjoys it and wants to share it.
Brian Buckman
A Cicerone certified beer server, Brian Buckman has been homebrewing all-grain batches of beer for over 4 years. Originally he started brewing so he could make his favorite beers, but quickly discovered that brewing - like any art - is far more satisfying when you can create your own unique brews derived from your individual palette. Brian quickly moved from brewing all-grain in an industrial kitchen to designing and building his own brewery at home using old kegs, march pumps, weather stripping and other odds and ends. He now brews between 3-6 times per month creating all kinds of styles on as many different types of yeast strains as he can find, and is in the process of opening a nano-brewpub here in Chicago.
More Classes From Brian Buckman SEE ALL
Taught by
Brian Buckman
Taught by
Brian Buckman
Other Classes You May Like
$45
Taught by
Art Room Events
$50
Taught by
Jenny Dey
$42
Taught by
Multiple Guides at Chicago Detours
SEP. 27 AT 5:45PM
Chicago
$50
Taught by
Paired Wine
$40
Taught by
Whole Foods Market Lincoln Park
$40
Taught by
Monique Costello
$40
Taught by
Whole Foods Market Lincoln Park
$80
Taught by
The Cooked Chicago Team
SEP. 27 AT 6:30PM
Chicago
$30
Taught by
The Pursuit Supply Company
$20
Taught by
Kim Hack
$45
Taught by
CK
$20
Taught by
Brooke Perlman & Melanie Morton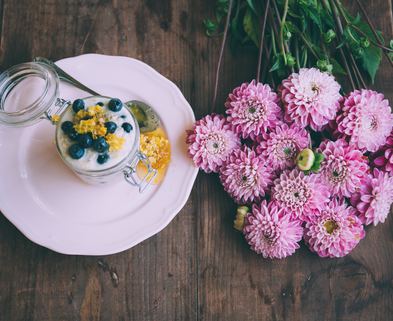 $65
Taught by
Eataly Chicago
$20
Taught by
Kim Hack
$40
Taught by
Rhine Hall Distillery