ABOUT THIS EVENT
Event Category
Arts & DIY
Event Overview
Join Bonnie Glassner for some relaxing fun, as you learn how to paint using Alcohol Ink with brushes.
Experience a new direction in Alcohol Inks. Learn how to enhance your paintings using the elements of art such as, light and depth. You will be painting your own version of one of Bonnies' paintings. You will learn how to use various brushes to get different effects. Bonnie will first demonstrate painting and then it will be your turn, to paint it with your own creative style.
What's Provided
Everything is provided!
Cancellation Policy
There are currently no upcoming dates scheduled for this Dabble. Log in to an account message the host or add to your bucket list to be automatically notified when new dates are posted.
MORE ABOUT YOUR HOST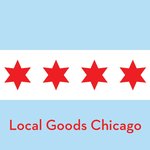 Local Goods Chicago sells handcrafted locally made gifts, and souvenirs. We recently added a wine & spirits section and host a montly wine and beer clubs.
Local Goods Chicago was started by Laura Guenther of Edgebrook as a place for artists to open their own mini shop – artists can rent out a booth space or sell on consignment. Local Goods Chicago now has over 100 local artists and vendors in the shop.
The artisans at Local Goods offer workshops for adults and kids.
Visit Local Goods Chicago for art, gifts, souvenirs, wine, classes and more!
www.localgoodschicago.com