I Can't: TikTok for Business

TOP RATED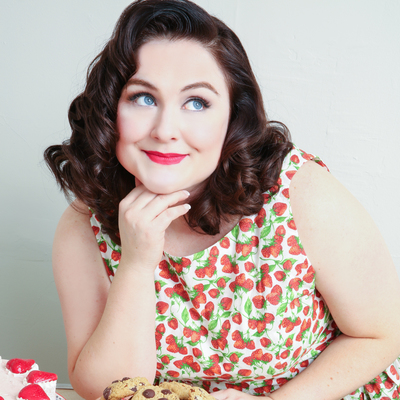 ABOUT THIS EVENT
Event Category
Business & Technology
Event Overview
This is a virtual offering. Times are CDT; convert for your location. You are encouraged to turn on your video to make conversation more conversation'y but being on camera is not required. You should be able to attend live; this is not a replay offering.

Find it challenging to grow an engaged audience on social media? Feel like you're putting more into social media for your business than you're getting out of it? Does the idea of adding another platform feel overwhelming?

I Can't: TikTok for Business is for you.
Kristin "Baker Bettie" Hoffman has been growing her business online for ten years and has developed a presence on every social media platform that has come along. Never has she been more excited about how powerful social media can be for business as she is now, with TikTok. In this session, Kristin will ease you into embracing TikTok and help you to see past the misconception that it is only for dancing teenagers. You will learn how easy it is to find your audience and post authentic content that resonates with them. 
You'll learn —


The ins and outs of how TikTok & its features work


How to use the work you already do for your business as content for TikTok


A game plan/rough content schedule for how to establish your unique voice on your account 


 TO BRING


An already created TikTok account that you can log into during the session to view features as they're being discussed


A device with the most recent Zoom downloaded and the ability to connect to the internet


Note-taking materials


Food/drink for yourself if you'd like


NOTE: You do not need to have any content posted before the session
I  Can't: TikTok for Business
is part of
Mac & Cheese Productions
' I Can't series, where adults state they're unable to do something, they try it/learn about it with a bunch of other adults who also "can't," and everyone proves themselves wrong and not only does the thing, but enjoys it and says, "That wasn't so bad. In fact, kinda fun. Good for me! What's next?!" Past I Can'ts have included yoga, improv, draw, have a dog, side hustle, and buy a home. To see other current offerings, head
here
.
Minimum age
21 years or older
Cancellation Policy
Location
There are currently no upcoming dates scheduled for this Dabble. Log in to an account message the host or add to your bucket list to be automatically notified when new dates are posted.
MORE ABOUT YOUR HOST

TOP RATED
A TEDx speaker and one of Brazen Careerist' s Top Twenty Young Professionals to Watch, Saya has discovered how to turn her love of creating community, challenging herself and those around her, and enjoying life to its fullest into her "job." Via her company Mac & Cheese Productions℠, she helps others (and herself) live a Life of Yes℠. Saya is from Evanston, went to Boston College, and resides in Chicago.