ABOUT THIS EVENT
Event Category
Arts & DIY
Event Overview
Hey!  I believe there are only two ways to look at this: A. The only thing better than watercolor painting is painting and drinking whiskey. Or B. The only thing better than whiskey is….yep, you guessed it, painting with watercolors and sipping a delicious whiskey drink that you just made. Whichever angle you are coming from, I am confident you will have a wonderful experience. I provide all the drink mixers, and all the art materials including quality paints and paper.   You bring the whiskey. This 2.5 HOUR class (which can stretch to 3 hours depending on the class flow) is a perfect introductory class with a fun twist and an instructor/artist to guide you!  We'll start off by following a recipe to craft a tasty mixed whiskey drink. Then, while sipping on your first liquid creation, I will introduce you to materials and basic techniques of watercolor painting. At a comfortable pace, you'll have a chance to experiment and try your hand at your own painting. During this class, you will learn how pleasurable and relaxing this medium is and develop a way to exercise creativity and imagination.  Come along with us and discover the joy of this seductive, mysterious medium! BYOW (Bring Your Own Whiskey) Must be 21+ to drink. Please plan on taking public transit, have a DD or take a Lyft! What You Can Expect:
What to Bring
Bring a small bottle of Whiskey is you are 21+.
What's Provided
All art materials, snacks and drink mixers included. Watercolors are pretty clean but plastic aprons will be available.
What You Can Expect
Exercise your imagination and creativity
Make a cool whiskey drink
Learn basic watercolor techniques and applications
Paint a painting
There are currently no dates scheduled for this listing. Add to your bucket list to be notified of future dates or message the host to request a new date or private event.
MORE ABOUT YOUR HOST
TOP RATED
Boris Ostrerov earned a BFA in Painting from the Milwaukee Institute of Art and Design and an MFA in Painting and Drawing at the School of the Art Institute of Chicago in 2013. While studying, he learned to paint and draw both representationally and abstractly with various mediums. He worked as a teacher assistant for multiple teachers and classes at MIAD and SAIC. In the last three years he has worked for wine and paint companies and taught art classes to beginners. He creates a comfortable environment and uses his ability to clearly and enthusiastically articulate and demonstrate approaches and techniques to painting and drawing. He believes everyone has the potential to improve their artistic skills and exercise their creativity through visual art.
Ostrerov has exhibited his work widely and earned several opportunities including showing at Paris London Hong Kong (PLHK), Tory Folliard, and the Portrait Society in Milwaukee. He has been featured in several publications including New American Paintings #119.
SIMILAR EXPERIENCES
$50
Taught by
Chicago Glass Collective
$75
Taught by
Discovery Center
$59
Taught by
Discovery Center
$35
Taught by
Nicole Lamb
$25
Taught by
Art Room Events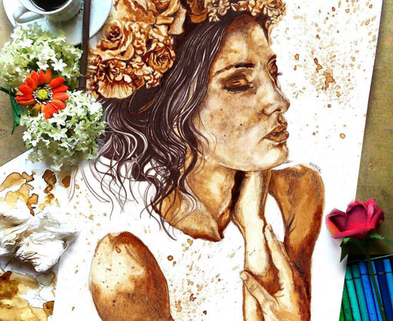 $40
Taught by
Norma Rios Sierra
$365
Taught by
Saya Hillman
$49
Taught by
Sam Meyer
$25
Taught by
Boris Ostrerov
$49
Taught by
Real. Soaps
BROWSE ALL EVENTS