Healthy with Household Herbs

TOP RATED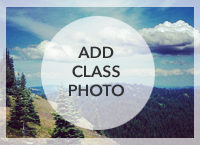 ABOUT THIS EVENT
Event Category
Education
Event Overview
Next time something feels 'off,' instead of walking to the pharmacy for meds, why not stop by the pots of herbs growing on your own kitchen windowsill?

You are used to throwing them in your pasta, rubbing them onto your meats or chopping them up in sauces, but a lot of the standard herbs you can find in your pantry are actually pretty powerful natural remedies.

Class will cover a host of topics, including the medicinal properties of various herbs and spices. Learn how to grow, prepare and apply these au naturel treatments for maximum impact and effectiveness ... minus the hefty price tag and negative side effects of modern day pharmaceuticals.

Special emphasis will be put on creating natural remedies for children, but rest assured, all recipes and tips provided work just as well on upset stomachs, scrapes and migraines as they do on "tummy aches," "boo boos" and "head ouchies."

Light snacks and great information are guaranteed. Come learn with us!
Cancellation Policy
There are currently no upcoming dates scheduled for this Dabble. Log in to an account message the host or add to your bucket list to be automatically notified when new dates are posted.
MORE ABOUT YOUR HOST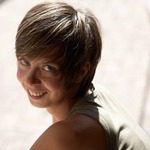 TOP RATED
Lori Gorcyca is the Store Manager of the iconic Merz Apothecary in Lincoln Square. During her last year of grad school, Lori started to work for Merz Apothecary and by the time she received her masters in linguistics she couldn't think of anything else she loved more. Over the past 5 years, she has become a staple of information for the customers and staff at The Scrumptious Pantry. Whether it's being a part of training courses, researching on her own, or working closely with the pharmacist, Lori continues to grow her knowledge on all matters of natural health and pass it on to her customers.