Urban Foraging 101

TOP RATED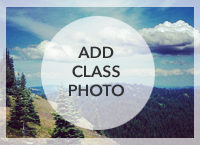 ABOUT THIS EVENT
Event Category
Education
Event Overview
You thought you knew local & organic ... but you had no idea.

This Dabble class for farmer's market enthusiasts, locavores and the environmentally conscious, is a lesson on the best way to get more connected with your food-- Urban Foraging. Get your khaki vests on as we take an adventure through the concrete jungle, wandering off-the-beaten-path to scout the secret edibles that adorn the city.

We'll learn, first and foremostly, what foraging even is, and get the 411 on the benefits of foraging, the proper procedures (and precautions!) to ensure success, and even a few tips on how to prepare and serve your bounty. Pretty soon you'll be examining each nook and cranny of Chicago for a food-op!

Class is child-friendly, if you'd like to bring the little explorers along, and we'll end our adventure at our hosts establishment, The Scrumptious Pantry, in Logan Square for refreshments and a toast to heirloom.
Minimum age
All ages welcome
Cancellation Policy
Location
There are currently no upcoming dates scheduled for this Dabble. Log in to an account message the host or add to your bucket list to be automatically notified when new dates are posted.
MORE ABOUT YOUR HOST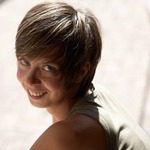 TOP RATED
Sarah Baumgarten
Sarah Baumgarten is an urban foraging expert. She interned for 3 years with another local foraging and organic farming expert, where she received a thorough education on plant identification skills and all practical safety concerns. Sarah forages for herself on a regular basis and has taught multiple foraging classes in Chicago in the past. Having traveled to South America to solidify her skills, Sarah is truly an asset to the Chicago urban foraging community, and she's excited to introduce the world of urban foraging to Dabblers!