ABOUT THIS EVENT
Event Category
Fitness & Wellness
Event Overview
A guided meditation workshop- using the technique of shamanic journeying- focused on common sense tips and tricks to help protect yourself from "energy vampires" and maintain your overall spiritual health system.

Whether you're an advanced energy worker, yoga instructor, therapist, mother, or just someone that feels drained going into the office, this workshop will optimize your spiritual self-defense system and prep you to activate and accelerate your spiritual gifts. Attendees can also look forward to gaining insights on how better to leverage your intuition, interpret your dreams, and start to define your unique abilities: clairvoyance, mediumship, reiki or medical intuition?

Join us and find out!
Minimum age
All ages welcome
Cancellation Policy
Location
There are currently no upcoming dates scheduled for this Dabble. Log in to an account message the host or add to your bucket list to be automatically notified when new dates are posted.
MORE ABOUT YOUR HOST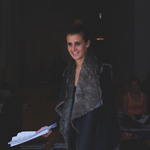 TOP RATED
Rachel White is a trained shamanic practitioner and spiritual consultant with more than 15 years of experience. Rachel takes a pragmatic and modern approach to ancient techniques of divination, guided meditation, and energy work, creating tailored and culturally-flexible spiritual solutions for her clients' unique lifestyles and beliefs. She specializes in tarot card readings, guided meditation and shamanic "medicine". Rachel attended the Spertus Institute for Jewish Studies to deepen her knowledge of Biblical Hebrew (and its application in divination and meditation) and graduated from Loyola University Chicago in 2005.