ABOUT THIS EVENT
Event Category
Fitness & Wellness
Event Overview
TOTEM's Shamanic Journeying: Ancestor Connection is a special Halloween workshop that facilitates access to the realm of our ancestral spirit guides, going beyond the veil to the grounding and comforting Shamanic Lower World. This workshop leverages the ancient meditative technique of shamanic journeying in a group workshop format to induce a trance state, stimulating the third eye and facilitating spiritual work and relaxation.

What messages or gifts do your ancestors have to give you this coming year? How can you leverage the lessons learned of those that came before you? Embrace your friends, family and ancient loves ones during this magical time of the year and ask questions to gain clarity.

Minimum age
All ages welcome
Cancellation Policy
Location
MORE ABOUT YOUR HOST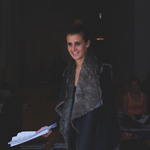 TOP RATED
Rachel White is a trained shamanic practitioner and spiritual consultant with more than 15 years of experience. Rachel takes a pragmatic and modern approach to ancient techniques of divination, guided meditation, and energy work, creating tailored and culturally-flexible spiritual solutions for her clients' unique lifestyles and beliefs. She specializes in tarot card readings, guided meditation and shamanic "medicine". Rachel attended the Spertus Institute for Jewish Studies to deepen her knowledge of Biblical Hebrew (and its application in divination and meditation) and graduated from Loyola University Chicago in 2005.