ABOUT THIS EVENT
Event Category
Education
Event Overview
Do you ever wonder what animals think about and how they feel? Join us as we explore the enlightening world of animal communication. You'll practice talking with a pet and a wild animal during this workshop. It's amazingly easy. And we'll practice a simple healing technique, too. Ages 10+ are welcome.
Please bring a photo of a pet — yours or a friend's.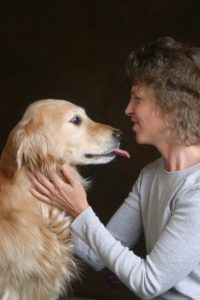 JoLee Wingerson, M.A., has been an animal communicator in Colorado for 16 years. She enjoys teaching others how to develop their innate skills.
What to Bring
Please bring a photo of a pet — yours or a friend's.
Cancellation Policy
There are currently no dates scheduled for this listing. Add to your bucket list to be notified of future dates or message the host to request a new date or private event.
MORE ABOUT YOUR HOST

TOP RATED
Yoga of the Mind is a Denver based school that specializes in helping you to grow by trusting your intuition. We have a proven curriculum that teaches you how to listen and follow your intuition. You will learn to incorporate our guided meditations, grounding techniques and live practice sessions into your daily life.