ABOUT THIS EVENT
Event Category
Food & Drink
Event Overview
Looking for a way to bring friends together in a fun and delicious way? Join me in the kitchen as we prepare tamales, a traditional pastime enjoyed in many Latin cultures. This is a hands-on culinary class where you will learn, prepare, and of course, eat various tamales. Everyone will also take home the tamales made to enjoy with family and friends.

This class is geared to those who enjoy tamales, but would like to learn how they are prepared as well as the various kinds that exists. Tamales are commonly made with family and friends during the holidays as it's a time consuming dish. The best part about making tamales together as a group is that it's a great opportunity for camaraderie around food.

We will cover the types of wrappers used, the plethora of filling ideas, techniques on rolling, how to store, cook, and serve. in addition to tamales, we will also talk about margaritas - the proper ratios of ingredients, shaking & stirring techniques and enjoying them with our tamales. By taking this class, you'll have a greater appreciation of the many varieties of tamales there are as well as how to make them at home!

MENU
Pork tamales
Chicken tamales
Cheese & Bean tamales
Chips & Salsa
Margaritas
Chocolate Churros
What to Bring
cocktail shaker
What's Provided
ingredients for menu
There are currently no dates scheduled for this listing. Add to your bucket list to be notified of future dates or message the host to request a new date or private event.
MORE ABOUT YOUR HOST
Joelen Kenny
TOP RATED
Joelen Tan is a Chicago area private caterer and former restaurant chef. In 2007, she started What's Cookin, Chicago, which was recently ranked the 4th largest Culinary Cooking & Recipes meetup.com group worldwide. She also created What's Pouring, Chicago. I've hosted this class/event several times for my culinary group. Being a gluten free chef, I've embraced tamales since its a wonderful dish you can prepare as something sweet or savory.
STUDENT REVIEWS
Amanda Z.

Reviewed on 12/05/16

Such a great class! Came home with so many tamales!

Such a great class! Came home with so many tamales!

Robin B.

Reviewed on 12/04/16

This was so much fun! We were wondering how she was going to cover so much material in a 2 hour time frame but she was so organized and had prepared the fillings ahead of time. We each had our own packet of ingredients and she explained how she made everything but we assembled them right there. She was great about walking around and handling individual questions and providing tips and how-to's! She also had remade many, many samples for us to eat while there. It was a great experience and my second class with this instructor. Highly recommend it!

This was so much fun! We were wondering how she was going to cover so much material in a 2 hour time frame but she was so organized and had prepared the fillings ahead of time. We each had our own packet of ingredients and she explained how she made everything but we assembled them right there. She was great about walking around and handling individual questions and providing tips and how-to's! She also had remade many, many samples for us to eat while there. It was a great experience and my second class with this instructor. Highly recommend it!

Lesley G.

Reviewed on 12/04/16

The class was awesome! I learned a lot and I will definitely make tamales at home.

The class was awesome! I learned a lot and I will definitely make tamales at home.

Neha S.

Reviewed on 02/11/15

Great class and great teacher! It is a really hands on class.

Great class and great teacher! It is a really hands on class.

Allison K.

Reviewed on 12/19/14

Another great class with Joelen! Making tamales always seemed to be such a hard task but Joelen really broke it down and made the whole process easy to understand. Hands on cooking and very imformative. Delicious tamales with some to take home. I would highly recommend this class (or any of Joelen's classes)!

Another great class with Joelen! Making tamales always seemed to be such a hard task but Joelen really broke it down and made the whole process easy to understand. Hands on cooking and very imformative. Delicious tamales with some to take home. I would highly recommend this class (or any of Joelen's classes)!

Peggy O.

Reviewed on 12/09/14

Joelen was wonderful and she was very informative and organized. Having only two hours she taught us the basics but because she had many of the items all ready prepared I know I will be able to make tamales on my own. We had good discussions and questions answered to help make us understand the process. I would definitely take another of her classes.

Joelen was wonderful and she was very informative and organized. Having only two hours she taught us the basics but because she had many of the items all ready prepared I know I will be able to make tamales on my own. We had good discussions and questions answered to help make us understand the process. I would definitely take another of her classes.

Kay M.

Reviewed on 12/09/14

I brought three friends from the burbs to try our first Dabble class, and tamale making for the holidays was a great experience. It was a fun excursion early enough in December to not interfere with other commitments. Had a great time with our other table of classmates and got great feedback about other Dabble classes I want to try. Thanks, K

I brought three friends from the burbs to try our first Dabble class, and tamale making for the holidays was a great experience. It was a fun excursion early enough in December to not interfere with other commitments. Had a great time with our other table of classmates and got great feedback about other Dabble classes I want to try. Thanks, K

Gwen P.

Reviewed on 12/08/14

Joelen Tan was great! The class was fun and informational. I will definitely try out at home what we learned in class. The timing of the class was perfect, and we got to bring home yummy tamales! I plan to take more classes offered by Joelen.

Joelen Tan was great! The class was fun and informational. I will definitely try out at home what we learned in class. The timing of the class was perfect, and we got to bring home yummy tamales! I plan to take more classes offered by Joelen.

Laura V.

Reviewed on 12/16/13

This was a fun night out! Met a whole group of cool new people and learned about tamales too : )

This was a fun night out! Met a whole group of cool new people and learned about tamales too : )

Mercedes A.

Reviewed on 12/15/13

It was much easier than I thought! The class was small which was great. I wish the class was a little longer. I would take some more classes in the future.

It was much easier than I thought! The class was small which was great. I wish the class was a little longer. I would take some more classes in the future.

Jan P.

Reviewed on 12/15/13

I love tamales! Thanks to Jolene I now know how to make them for my family. It was a wonderful way to spend an afternoon learning, making and then having a feast of all things tamale.. An abundance of fillings, and tricks on preparation rounded out the experience...and lots of nice, nice people in the class.

I love tamales! Thanks to Jolene I now know how to make them for my family. It was a wonderful way to spend an afternoon learning, making and then having a feast of all things tamale.. An abundance of fillings, and tricks on preparation rounded out the experience...and lots of nice, nice people in the class.

Aubrey B.

Reviewed on 12/10/13

I thought this was a great class that demystified tamale making. I definitely think I can do this at home for the holidays (or any days!). Joelen made the process seem very manageable and I loved that we got to take the extras home. I would definitely take a class from her again. Thank you!

I thought this was a great class that demystified tamale making. I definitely think I can do this at home for the holidays (or any days!). Joelen made the process seem very manageable and I loved that we got to take the extras home. I would definitely take a class from her again. Thank you!

Melissa M.

Reviewed on 12/08/13

This was a fun and well-instructed class! Joelen does a great job of taking something that seems complicated (such as tamale-making) and making it simple. I especially appreciate that Joelen included a vegan-friendly recipe to accommodate my diet. I can't wait to make some delicious tamales at home.

This was a fun and well-instructed class! Joelen does a great job of taking something that seems complicated (such as tamale-making) and making it simple. I especially appreciate that Joelen included a vegan-friendly recipe to accommodate my diet. I can't wait to make some delicious tamales at home.

Lindsey H.

Reviewed on 09/07/13

Great class! The instructor was very knowledgeable. I especially appreciated the way she was able to refer us to other sources of information that we could access once the class was over.

Great class! The instructor was very knowledgeable. I especially appreciated the way she was able to refer us to other sources of information that we could access once the class was over.

Kristen K.

Reviewed on 05/29/13

So much fun- exceeded my expectations! Had a blast making tamales in a gorgeous kitchen space.

From Teacher:


Thank you Kristen! I'm glad you left inspired & look forward to having you in our kitchen again soon!

So much fun- exceeded my expectations! Had a blast making tamales in a gorgeous kitchen space.

From Teacher:


Thank you Kristen! I'm glad you left inspired & look forward to having you in our kitchen again soon!

Katie B.

Reviewed on 05/28/13

Good instruction from Joelen and got some great recipes! Would definitely take another one of her classes.

From Teacher:


Thank you Katie - loved having you in class! :)

Good instruction from Joelen and got some great recipes! Would definitely take another one of her classes.

From Teacher:


Thank you Katie - loved having you in class! :)
{"commenter_avatar":"https://dabbledoneright-production.s3.amazonaws.com/production/uploads/user/photo/468073/thumb_209321_1935581279064_2490700_o.jpg","reviewer_name":"Lesley G.","created_at":"12 months","title_link":"\u003cstrong\u003eTamale Party {BYOB}\u003c/strong\u003e","positive":true,"review_content":"The class was awesome! I learned a lot and I will definitely make tamales at home. ","teacher_response":null}
{"commenter_avatar":"/assets/fallback/default_user_photo-5cf83e232ebc4a1bab67fb6bf24fa1d1da9b603af2a2bc8e98c6d4c2d015d107.png","reviewer_name":"Neha S.","created_at":"almost 3 years","title_link":"\u003cstrong\u003eTamale Party {BYOB}\u003c/strong\u003e","positive":true,"review_content":"Great class and great teacher! It is a really hands on class.","teacher_response":null}
{"commenter_avatar":"/assets/fallback/default_user_photo-5cf83e232ebc4a1bab67fb6bf24fa1d1da9b603af2a2bc8e98c6d4c2d015d107.png","reviewer_name":"Allison K.","created_at":"almost 3 years","title_link":"\u003cstrong\u003eTamale Party {BYOB}\u003c/strong\u003e","positive":true,"review_content":"Another great class with Joelen! Making tamales always seemed to be such a hard task but Joelen really broke it down and made the whole process easy to understand. Hands on cooking and very imformative. Delicious tamales with some to take home. I would highly recommend this class (or any of Joelen's classes)!","teacher_response":null}
{"commenter_avatar":"/assets/fallback/default_user_photo-5cf83e232ebc4a1bab67fb6bf24fa1d1da9b603af2a2bc8e98c6d4c2d015d107.png","reviewer_name":"Peggy O.","created_at":"almost 3 years","title_link":"\u003cstrong\u003eTamale Party {BYOB}\u003c/strong\u003e","positive":true,"review_content":"Joelen was wonderful and she was very informative and organized. Having only two hours she taught us the basics but because she had many of the items all ready prepared I know I will be able to make tamales on my own. We had good discussions and questions answered to help make us understand the process. I would definitely take another of her classes. ","teacher_response":null}
{"commenter_avatar":"/assets/fallback/default_user_photo-5cf83e232ebc4a1bab67fb6bf24fa1d1da9b603af2a2bc8e98c6d4c2d015d107.png","reviewer_name":"Kay M.","created_at":"almost 3 years","title_link":"\u003cstrong\u003eTamale Party {BYOB}\u003c/strong\u003e","positive":true,"review_content":"I brought three friends from the burbs to try our first Dabble class, and tamale making for the holidays was a great experience. It was a fun excursion early enough in December to not interfere with other commitments. Had a great time with our other table of classmates and got great feedback about other Dabble classes I want to try. Thanks, K","teacher_response":null}
{"commenter_avatar":"/assets/fallback/default_user_photo-5cf83e232ebc4a1bab67fb6bf24fa1d1da9b603af2a2bc8e98c6d4c2d015d107.png","reviewer_name":"Gwen P.","created_at":"almost 3 years","title_link":"\u003cstrong\u003eTamale Party {BYOB}\u003c/strong\u003e","positive":true,"review_content":"Joelen Tan was great! The class was fun and informational. I will definitely try out at home what we learned in class. The timing of the class was perfect, and we got to bring home yummy tamales! I plan to take more classes offered by Joelen.","teacher_response":null}
{"commenter_avatar":"/assets/fallback/default_user_photo-5cf83e232ebc4a1bab67fb6bf24fa1d1da9b603af2a2bc8e98c6d4c2d015d107.png","reviewer_name":"Laura V.","created_at":"almost 4 years","title_link":"\u003cstrong\u003eTamale Party {BYOB}\u003c/strong\u003e","positive":true,"review_content":"This was a fun night out! Met a whole group of cool new people and learned about tamales too : )","teacher_response":null}
{"commenter_avatar":"/assets/fallback/default_user_photo-5cf83e232ebc4a1bab67fb6bf24fa1d1da9b603af2a2bc8e98c6d4c2d015d107.png","reviewer_name":"Mercedes A.","created_at":"almost 4 years","title_link":"\u003cstrong\u003eTamale Party {BYOB}\u003c/strong\u003e","positive":true,"review_content":"It was much easier than I thought! The class was small which was great. I wish the class was a little longer. I would take some more classes in the future.","teacher_response":null}
{"commenter_avatar":"/assets/fallback/default_user_photo-5cf83e232ebc4a1bab67fb6bf24fa1d1da9b603af2a2bc8e98c6d4c2d015d107.png","reviewer_name":"Jan P.","created_at":"almost 4 years","title_link":"\u003cstrong\u003eTamale Party {BYOB}\u003c/strong\u003e","positive":true,"review_content":"I love tamales! Thanks to Jolene I now know how to make them for my family. It was a wonderful way to spend an afternoon learning, making and then having a feast of all things tamale.. An abundance of fillings, and tricks on preparation rounded out the experience...and lots of nice, nice people in the class. ","teacher_response":null}
{"commenter_avatar":"/assets/fallback/default_user_photo-5cf83e232ebc4a1bab67fb6bf24fa1d1da9b603af2a2bc8e98c6d4c2d015d107.png","reviewer_name":"Aubrey B.","created_at":"almost 4 years","title_link":"\u003cstrong\u003eTamale Party {BYOB}\u003c/strong\u003e","positive":true,"review_content":"I thought this was a great class that demystified tamale making. I definitely think I can do this at home for the holidays (or any days!). Joelen made the process seem very manageable and I loved that we got to take the extras home. I would definitely take a class from her again. Thank you!","teacher_response":null}
{"commenter_avatar":"/assets/fallback/default_user_photo-5cf83e232ebc4a1bab67fb6bf24fa1d1da9b603af2a2bc8e98c6d4c2d015d107.png","reviewer_name":"Melissa M.","created_at":"almost 4 years","title_link":"\u003cstrong\u003eTamale Party {BYOB}\u003c/strong\u003e","positive":true,"review_content":"This was a fun and well-instructed class! Joelen does a great job of taking something that seems complicated (such as tamale-making) and making it simple. I especially appreciate that Joelen included a vegan-friendly recipe to accommodate my diet. I can't wait to make some delicious tamales at home.","teacher_response":null}
{"commenter_avatar":"/assets/fallback/default_user_photo-5cf83e232ebc4a1bab67fb6bf24fa1d1da9b603af2a2bc8e98c6d4c2d015d107.png","reviewer_name":"Lindsey H.","created_at":"about 4 years","title_link":"\u003cstrong\u003eTamale Party {BYOB}\u003c/strong\u003e","positive":true,"review_content":"Great class! The instructor was very knowledgeable. I especially appreciated the way she was able to refer us to other sources of information that we could access once the class was over. ","teacher_response":null}
{"commenter_avatar":"/assets/fallback/default_user_photo-5cf83e232ebc4a1bab67fb6bf24fa1d1da9b603af2a2bc8e98c6d4c2d015d107.png","reviewer_name":"Kristen K.","created_at":"over 4 years","title_link":"\u003cstrong\u003eTamale Party {BYOB}\u003c/strong\u003e","positive":true,"review_content":"So much fun- exceeded my expectations! Had a blast making tamales in a gorgeous kitchen space. ","teacher_response":"Thank you Kristen! I'm glad you left inspired \u0026 look forward to having you in our kitchen again soon!"}
{"commenter_avatar":"/assets/fallback/default_user_photo-5cf83e232ebc4a1bab67fb6bf24fa1d1da9b603af2a2bc8e98c6d4c2d015d107.png","reviewer_name":"Katie B.","created_at":"over 4 years","title_link":"\u003cstrong\u003eTamale Party {BYOB}\u003c/strong\u003e","positive":true,"review_content":"Good instruction from Joelen and got some great recipes! Would definitely take another one of her classes.","teacher_response":"Thank you Katie - loved having you in class! :)"}
SIMILAR EXPERIENCES
$50
Taught by
Chicago Glass Collective
$30
Taught by
John-Michael Korpal
$69
Taught by
Patty Heinze
$35
Taught by
Nicole Lamb
$59
Taught by
Real. Soaps
$25
Taught by
Art Room Events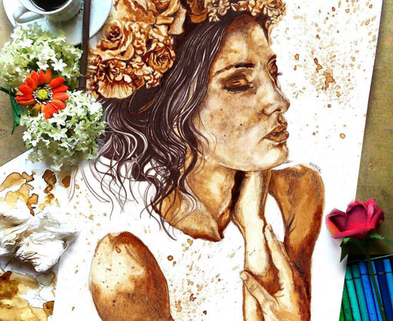 $45
Taught by
CK
$35
Taught by
Brooklyn Boulders Chicago
$10
Taught by
Rhine Hall Distillery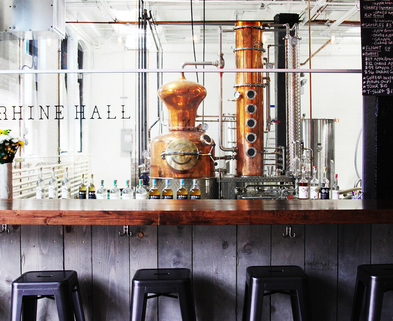 BROWSE ALL EVENTS