ABOUT THIS EVENT
Event Category
Food & Drink
Event Overview
Sushi Made Easy! No need to feel any hesitation with the idea of making maki sushi on your own... In this class you'll learn how to do it easily! We'll cover the history of sushi, ingredients, techniques and you'll be on your way to rolling your customized sushi maki with a plethora of ingredients. This is a vegan-friendly, vegetarian-friendly, gluten-free friendly class... and there's something for everyone to enjoy!
What to Bring
BYOB; Bring containers for all the sushi maki you'll be making and come hungry!
What's Provided
All menu ingredients and equipment
There are currently no dates scheduled for this listing. Add to your bucket list to be notified of future dates or message the host to request a new date or private event.
MORE ABOUT YOUR HOST
Joelen Kenny
TOP RATED
Joelen Kenny is a Chicago area private caterer and former restaurant chef behind the 'What's Cookin, Chicago?' website. Joelen has been recognized in both local and national media and has worked with celebrity chefs including Rick Bayless, Spike Mendelsohn, and Marcela Valladolid. Since 2007, she has been teaching culinary classes, hosting culinary events in Chicagoland and does recipe development work with major food brands including Sara Lee, Pepperidge Farms, Campbell's, Kraft, Frito Lay and Starbucks to name a few.
STUDENT REVIEWS
Katherine N.

Reviewed on 04/18/17

Awesome class and teacher. Highly recommend.

Awesome class and teacher. Highly recommend.

Danelle K.

Reviewed on 01/29/17

A fantastic and fun class. We learned how to make sushi, where to get local ingredients, and how to prep it all.

A fantastic and fun class. We learned how to make sushi, where to get local ingredients, and how to prep it all.

Sharon L.

Reviewed on 10/10/16

I took this class because I'm a sushi lover, my husband is a great cook, and I thought it would be a nice date night for us- which it definitely was. Joelen was so fun and extremely knowledgeable. She had everything on hand that we would need to make SO many rolls - fresh veggies, sauces and lots of choices of quality seafood. We had a very filling dinner, had tons of leftovers and had fun in the process. This isn't just a make some food and eat night either - it was very informative. Great time - definitely recommend.

I took this class because I'm a sushi lover, my husband is a great cook, and I thought it would be a nice date night for us- which it definitely was. Joelen was so fun and extremely knowledgeable. She had everything on hand that we would need to make SO many rolls - fresh veggies, sauces and lots of choices of quality seafood. We had a very filling dinner, had tons of leftovers and had fun in the process. This isn't just a make some food and eat night either - it was very informative. Great time - definitely recommend.

Mc Kinley M.

Reviewed on 09/12/16

I was planning an outing for my sister's bachelorette party, and we wanted to make sushi. Joelen's class was a perfect fit. She was very quick to respond to my questions ahead of time and to help me accommodate people in my party who were late to register. At the class, she was very fun and friendly, explained the history of sushi, and learned everyone's names in the first five minutes. I'm a teacher myself, and after three weeks, I don't remember my students names as well as Joelen did! I definitely recommend this class!

I was planning an outing for my sister's bachelorette party, and we wanted to make sushi. Joelen's class was a perfect fit. She was very quick to respond to my questions ahead of time and to help me accommodate people in my party who were late to register. At the class, she was very fun and friendly, explained the history of sushi, and learned everyone's names in the first five minutes. I'm a teacher myself, and after three weeks, I don't remember my students names as well as Joelen did! I definitely recommend this class!

Chet P.

Reviewed on 07/18/16

This class was a lot of fun! Our teacher was very friendly and knowledgeable. She shared a little history of sushi and explained the cultural importance of the dish to our group. My ladyfriend and I had a lot of fun and would definitely do this again.

This class was a lot of fun! Our teacher was very friendly and knowledgeable. She shared a little history of sushi and explained the cultural importance of the dish to our group. My ladyfriend and I had a lot of fun and would definitely do this again.

Andrew S.

Reviewed on 06/15/16

Lots of fun. All the ingredients you needed!

Lots of fun. All the ingredients you needed!

Nichole U.

Reviewed on 05/16/16

It was fun to make the sushi rolls, but the class was very large and we quickly ran out of rice. I made 1 sushi roll than had to wait 45 minutes for more rice.

It was fun to make the sushi rolls, but the class was very large and we quickly ran out of rice. I made 1 sushi roll than had to wait 45 minutes for more rice.

James P.

Reviewed on 04/18/16

Fun class, lots of time to be hands on with everything. I really wish there were more lessons on how to actually prepare sushi rice or cutting fish for sashimi/nigiri rather than concentrating solely on maki.

From Teacher:


Thank you for your feedback James! This class was focused on preparing maki and another sushi class will be focused on preparing sashimi hopefully soon. In the essence of time, sushi rice was not elaborated in full detail (as it takes more time than our class allowed) but I will be sending an email that will provide much more detail around the preparation of sushi rice. Thank you again!

Fun class, lots of time to be hands on with everything. I really wish there were more lessons on how to actually prepare sushi rice or cutting fish for sashimi/nigiri rather than concentrating solely on maki.

From Teacher:


Thank you for your feedback James! This class was focused on preparing maki and another sushi class will be focused on preparing sashimi hopefully soon. In the essence of time, sushi rice was not elaborated in full detail (as it takes more time than our class allowed) but I will be sending an email that will provide much more detail around the preparation of sushi rice. Thank you again!

Justin O.

Reviewed on 02/29/16

Joelyn was a fantastic instructor! The price was fair, and we loved the hands on experience! We also loved that there were so many different options to fill your sushi roll with!

Joelyn was a fantastic instructor! The price was fair, and we loved the hands on experience! We also loved that there were so many different options to fill your sushi roll with!

Joseph K.

Reviewed on 01/19/16

It was most enjoyable. Joelen was very pleasant and professional. The class had a friendly atmosphere and she answered all questions timely. I would take this class again.

It was most enjoyable. Joelen was very pleasant and professional. The class had a friendly atmosphere and she answered all questions timely. I would take this class again.

Alex N.

Reviewed on 01/18/16

I took my girlfriend to this class as a belated Christmas present and Jolene did a great job! She was super friendly and even had an amazing ability to remember everyone's names despite having over 20 people in the class. There was a great amount of information on the history and methods of sushi making. What really surprised me was the amount of ingredients provided for us. Plenty of fresh fish and veggies, even some fun ingredients I wouldn't have thought of! I would highly recommend this class.

I took my girlfriend to this class as a belated Christmas present and Jolene did a great job! She was super friendly and even had an amazing ability to remember everyone's names despite having over 20 people in the class. There was a great amount of information on the history and methods of sushi making. What really surprised me was the amount of ingredients provided for us. Plenty of fresh fish and veggies, even some fun ingredients I wouldn't have thought of! I would highly recommend this class.

Jenni W.

Reviewed on 04/28/15

This is the second class i have taken with Joelen. Most recently, I did a private sushi class with Joelen for a friend's bachelorette. The whole experience- from setting the class up to learning how to make sushi was so easy. Joelen is a great teacher and she took the time to answer all of our many questions, not just about sushi but about cooking in general. I highly recommend taking one of her classes!

This is the second class i have taken with Joelen. Most recently, I did a private sushi class with Joelen for a friend's bachelorette. The whole experience- from setting the class up to learning how to make sushi was so easy. Joelen is a great teacher and she took the time to answer all of our many questions, not just about sushi but about cooking in general. I highly recommend taking one of her classes!

Teri S.

Reviewed on 02/03/15

I enjoyed everything. Joelen was organized, informed and friendly. I can't think of a single thing I would change. The "Living Room" had a great vibe.

I enjoyed everything. Joelen was organized, informed and friendly. I can't think of a single thing I would change. The "Living Room" had a great vibe.

Suzanna W.

Reviewed on 02/03/15

This class was super fun and very informative. I suggest that you bring a lot of containers to fit all the beautiful sushi maki you make, that you aren't able to eat. It was a great experience and our teacher, Joelen Tan, was very professional and super cool. I would definitely recommend this class to anyone interested in learning how to roll sushi maki, or just have a fun and unique date with the one you love.

This class was super fun and very informative. I suggest that you bring a lot of containers to fit all the beautiful sushi maki you make, that you aren't able to eat. It was a great experience and our teacher, Joelen Tan, was very professional and super cool. I would definitely recommend this class to anyone interested in learning how to roll sushi maki, or just have a fun and unique date with the one you love.

Francine R.

Reviewed on 02/01/15

What a fun class it was. The teacher was great, she took the time to explain the history of sushi, went over the equipment, ingredients and how-to with us. We had a full class and I am certain everyone felt the same way. Great job!

What a fun class it was. The teacher was great, she took the time to explain the history of sushi, went over the equipment, ingredients and how-to with us. We had a full class and I am certain everyone felt the same way. Great job!

Justin M.

Reviewed on 12/07/14

We had a great time learning how to make sushi! Instructor was great and the ingredients were fresh and delicious. BYOB was nice also. Would definitely recommend.

We had a great time learning how to make sushi! Instructor was great and the ingredients were fresh and delicious. BYOB was nice also. Would definitely recommend.

Francisca C.

Reviewed on 11/14/14

Had a great experience making sushi. We got plenty of food to eat and take home. Joelen was a great instructor with a positive energy. Overall, I had a great time and would definitely recommend this class!

Had a great experience making sushi. We got plenty of food to eat and take home. Joelen was a great instructor with a positive energy. Overall, I had a great time and would definitely recommend this class!

Samantha R.

Reviewed on 10/20/14

This class was fun, hands on, and we got plenty to eat. I recommend it!

This class was fun, hands on, and we got plenty to eat. I recommend it!

Kate R.

Reviewed on 10/20/14

Wonderful space, teacher's energy was contagious and positive, overall so much fun and educational!

Wonderful space, teacher's energy was contagious and positive, overall so much fun and educational!

Laura S.

Reviewed on 09/07/14

The class was interesting and I learned things I didn't know, however I was not impressed with the quality of ingredients. The rice was undercooked. The fish was fishy smelling. The seaweed was tough and lacked flavor. It was alot of fun, just not the quality I would expect for 55 bucks a person.

The class was interesting and I learned things I didn't know, however I was not impressed with the quality of ingredients. The rice was undercooked. The fish was fishy smelling. The seaweed was tough and lacked flavor. It was alot of fun, just not the quality I would expect for 55 bucks a person.

Katy U.

Reviewed on 08/24/14

Joelen was awesome! I loved how the location had a very homey atmosphere. And we made so much food. Potstickers + edamame + shrimp tempura + 2 whole rolls + a hand roll + sashimi + dessert. I was so full by the end! It was also great that it was BYOB :) I would definitely take another one of Joelen's classes again.

Joelen was awesome! I loved how the location had a very homey atmosphere. And we made so much food. Potstickers + edamame + shrimp tempura + 2 whole rolls + a hand roll + sashimi + dessert. I was so full by the end! It was also great that it was BYOB :) I would definitely take another one of Joelen's classes again.

Amberly H.

Reviewed on 04/08/14

This class was great and lots of fun. Small class size, very basic and fundamental instructions that anyone could follow. Best part - tons of leftovers!

This class was great and lots of fun. Small class size, very basic and fundamental instructions that anyone could follow. Best part - tons of leftovers!

Jeniffer B.

Reviewed on 04/07/14

I cannot rave enough about this class. This was a great beginner class to making sushi. Joelen is approachable, funny and informative. My husband and I had such a great time and walked away stuffed with a ton of extra sushi left to take home. We couldn't have asked for a better experience!

I cannot rave enough about this class. This was a great beginner class to making sushi. Joelen is approachable, funny and informative. My husband and I had such a great time and walked away stuffed with a ton of extra sushi left to take home. We couldn't have asked for a better experience!

Ashley B.

Reviewed on 02/13/14

Great experience! Fun class, great people, nice teacher, awesome sushi!

Great experience! Fun class, great people, nice teacher, awesome sushi!

Malia C.

Reviewed on 02/13/14

Loved the vibe of the class. Joelen was friendly and went over all the basics with us. Would definitely take another class!

Loved the vibe of the class. Joelen was friendly and went over all the basics with us. Would definitely take another class!

Rob C.

Reviewed on 02/10/14

Great class, highly recommended!

Great class, highly recommended!

Amy L.

Reviewed on 02/09/14

This was our first dabble class. We had a great time. Who knew sushi was so easy to make yourself?!

This was our first dabble class. We had a great time. Who knew sushi was so easy to make yourself?!

Mark M.

Reviewed on 11/04/13

This was the first time my wife and I took a cooking class together. I thought it would have been a great anniversary gift and it most certainly was! The location was easy to find and get to with easy parking. The venue was fantastic. Having a small class really helps when learning new cooking tricks. The atmosphere was very informal and fun. And of course, the food was great.

Joelen was a great teacher. She provided step by step instructions for the entire class, answered questions with depth and insight, and did a great job of making us all feel comfortable and happy. She has fun with her classes and inspires me to want to become a better cook. I can't thank her enough for a wonderful time we had and we look forward to seeing her again in another of her classes!

This was the first time my wife and I took a cooking class together. I thought it would have been a great anniversary gift and it most certainly was! The location was easy to find and get to with easy parking. The venue was fantastic. Having a small class really helps when learning new cooking tricks. The atmosphere was very informal and fun. And of course, the food was great.

Joelen was a great teacher. She provided step by step instructions for the entire class, answered questions with depth and insight, and did a great job of making us all feel comfortable and happy. She has fun with her classes and inspires me to want to become a better cook. I can't thank her enough for a wonderful time we had and we look forward to seeing her again in another of her classes!

Chanel T.

Reviewed on 10/21/13

This is a fantastic class! Joelen is a great teacher and excellent host. This class is great for beginners and fun for a group to enjoy.

This is a fantastic class! Joelen is a great teacher and excellent host. This class is great for beginners and fun for a group to enjoy.

Wanda V.

Reviewed on 08/05/13

I've always wanted to learn how to make sushi the proper way and this class definitely covered it.

From Teacher:


Thank you Wanda! Glad to have met you & hope your future sushi endeavors will be more fun & delicious!

I've always wanted to learn how to make sushi the proper way and this class definitely covered it.

From Teacher:


Thank you Wanda! Glad to have met you & hope your future sushi endeavors will be more fun & delicious!

Rachel G.

Reviewed on 08/04/13

Joelen did a great job at making sushi approachable. It doesn't always have to be something reserved for special occasions but can be perfect for those nights when you are hungry and want to get dinner on the table in under 20 minutes. If you're new to cooking but the idea of a class seems a bit scary, take a class with Joelen. She will have you relaxed and having fun in minutes.

From Teacher:


Thank you Rachel! It was great to have you in our kitchen & hope you can join us again in the future!

Joelen did a great job at making sushi approachable. It doesn't always have to be something reserved for special occasions but can be perfect for those nights when you are hungry and want to get dinner on the table in under 20 minutes. If you're new to cooking but the idea of a class seems a bit scary, take a class with Joelen. She will have you relaxed and having fun in minutes.

From Teacher:


Thank you Rachel! It was great to have you in our kitchen & hope you can join us again in the future!

Tim H.

Reviewed on 05/13/13

Joelen was a fun, easy-going teacher who helped us learn the basics and have a great time. Definitely recommend her class(es)!

From Teacher:


Thank you Tim - loved having you in class! :)

Joelen was a fun, easy-going teacher who helped us learn the basics and have a great time. Definitely recommend her class(es)!

From Teacher:


Thank you Tim - loved having you in class! :)
{"commenter_avatar":"https://dabbledoneright-production.s3.amazonaws.com/production/uploads/user/photo/466635/thumb_us.jpg","reviewer_name":"Sharon L.","created_at":"about 1 year","title_link":"\u003cstrong\u003eSushi Made Easy\u003c/strong\u003e","positive":true,"review_content":"I took this class because I'm a sushi lover, my husband is a great cook, and I thought it would be a nice date night for us- which it definitely was. Joelen was so fun and extremely knowledgeable. She had everything on hand that we would need to make SO many rolls - fresh veggies, sauces and lots of choices of quality seafood. We had a very filling dinner, had tons of leftovers and had fun in the process. This isn't just a make some food and eat night either - it was very informative. Great time - definitely recommend.","teacher_response":null}
{"commenter_avatar":"/assets/fallback/default_user_photo-5cf83e232ebc4a1bab67fb6bf24fa1d1da9b603af2a2bc8e98c6d4c2d015d107.png","reviewer_name":"Mc Kinley M.","created_at":"about 1 year","title_link":"\u003cstrong\u003eSushi Made Easy\u003c/strong\u003e","positive":true,"review_content":"I was planning an outing for my sister's bachelorette party, and we wanted to make sushi. Joelen's class was a perfect fit. She was very quick to respond to my questions ahead of time and to help me accommodate people in my party who were late to register. At the class, she was very fun and friendly, explained the history of sushi, and learned everyone's names in the first five minutes. I'm a teacher myself, and after three weeks, I don't remember my students names as well as Joelen did! I definitely recommend this class!","teacher_response":null}
{"commenter_avatar":"/assets/fallback/default_user_photo-5cf83e232ebc4a1bab67fb6bf24fa1d1da9b603af2a2bc8e98c6d4c2d015d107.png","reviewer_name":"Chet P.","created_at":"over 1 year","title_link":"\u003cstrong\u003eSushi Made Easy\u003c/strong\u003e","positive":true,"review_content":"This class was a lot of fun! Our teacher was very friendly and knowledgeable. She shared a little history of sushi and explained the cultural importance of the dish to our group. My ladyfriend and I had a lot of fun and would definitely do this again.","teacher_response":null}
{"commenter_avatar":"/assets/fallback/default_user_photo-5cf83e232ebc4a1bab67fb6bf24fa1d1da9b603af2a2bc8e98c6d4c2d015d107.png","reviewer_name":"Andrew S.","created_at":"over 1 year","title_link":"\u003cstrong\u003eSushi Made Easy\u003c/strong\u003e","positive":true,"review_content":"Lots of fun. All the ingredients you needed!","teacher_response":null}
{"commenter_avatar":"/assets/fallback/default_user_photo-5cf83e232ebc4a1bab67fb6bf24fa1d1da9b603af2a2bc8e98c6d4c2d015d107.png","reviewer_name":"Nichole U.","created_at":"over 1 year","title_link":"\u003cstrong\u003eSushi Made Easy\u003c/strong\u003e","positive":null,"review_content":"It was fun to make the sushi rolls, but the class was very large and we quickly ran out of rice. I made 1 sushi roll than had to wait 45 minutes for more rice.","teacher_response":null}
{"commenter_avatar":"/assets/fallback/default_user_photo-5cf83e232ebc4a1bab67fb6bf24fa1d1da9b603af2a2bc8e98c6d4c2d015d107.png","reviewer_name":"James P.","created_at":"over 1 year","title_link":"\u003cstrong\u003eSushi Made Easy\u003c/strong\u003e","positive":null,"review_content":"Fun class, lots of time to be hands on with everything. I really wish there were more lessons on how to actually prepare sushi rice or cutting fish for sashimi/nigiri rather than concentrating solely on maki. ","teacher_response":"Thank you for your feedback James! This class was focused on preparing maki and another sushi class will be focused on preparing sashimi hopefully soon. In the essence of time, sushi rice was not elaborated in full detail (as it takes more time than our class allowed) but I will be sending an email that will provide much more detail around the preparation of sushi rice. Thank you again! "}
{"commenter_avatar":"/assets/fallback/default_user_photo-5cf83e232ebc4a1bab67fb6bf24fa1d1da9b603af2a2bc8e98c6d4c2d015d107.png","reviewer_name":"Justin O.","created_at":"over 1 year","title_link":"\u003cstrong\u003eSushi Made Easy\u003c/strong\u003e","positive":true,"review_content":"Joelyn was a fantastic instructor! The price was fair, and we loved the hands on experience! We also loved that there were so many different options to fill your sushi roll with!","teacher_response":null}
{"commenter_avatar":"/assets/fallback/default_user_photo-5cf83e232ebc4a1bab67fb6bf24fa1d1da9b603af2a2bc8e98c6d4c2d015d107.png","reviewer_name":"Joseph K.","created_at":"almost 2 years","title_link":"\u003cstrong\u003eSushi Made Easy\u003c/strong\u003e","positive":true,"review_content":"It was most enjoyable. Joelen was very pleasant and professional. The class had a friendly atmosphere and she answered all questions timely. I would take this class again.","teacher_response":null}
{"commenter_avatar":"/assets/fallback/default_user_photo-5cf83e232ebc4a1bab67fb6bf24fa1d1da9b603af2a2bc8e98c6d4c2d015d107.png","reviewer_name":"Alex N.","created_at":"almost 2 years","title_link":"\u003cstrong\u003eSushi Made Easy\u003c/strong\u003e","positive":true,"review_content":"I took my girlfriend to this class as a belated Christmas present and Jolene did a great job! She was super friendly and even had an amazing ability to remember everyone's names despite having over 20 people in the class. There was a great amount of information on the history and methods of sushi making. What really surprised me was the amount of ingredients provided for us. Plenty of fresh fish and veggies, even some fun ingredients I wouldn't have thought of! I would highly recommend this class. ","teacher_response":null}
{"commenter_avatar":"/assets/fallback/default_user_photo-5cf83e232ebc4a1bab67fb6bf24fa1d1da9b603af2a2bc8e98c6d4c2d015d107.png","reviewer_name":"Jenni W.","created_at":"over 2 years","title_link":"\u003cstrong\u003eSushi Made Easy\u003c/strong\u003e","positive":true,"review_content":"This is the second class i have taken with Joelen. Most recently, I did a private sushi class with Joelen for a friend's bachelorette. The whole experience- from setting the class up to learning how to make sushi was so easy. Joelen is a great teacher and she took the time to answer all of our many questions, not just about sushi but about cooking in general. I highly recommend taking one of her classes!","teacher_response":null}
{"commenter_avatar":"/assets/fallback/default_user_photo-5cf83e232ebc4a1bab67fb6bf24fa1d1da9b603af2a2bc8e98c6d4c2d015d107.png","reviewer_name":"Teri S.","created_at":"almost 3 years","title_link":"\u003cstrong\u003eSushi Made Easy\u003c/strong\u003e","positive":true,"review_content":"I enjoyed everything. Joelen was organized, informed and friendly. I can't think of a single thing I would change. The \"Living Room\" had a great vibe.","teacher_response":null}
{"commenter_avatar":"/assets/fallback/default_user_photo-5cf83e232ebc4a1bab67fb6bf24fa1d1da9b603af2a2bc8e98c6d4c2d015d107.png","reviewer_name":"Suzanna W.","created_at":"almost 3 years","title_link":"\u003cstrong\u003eSushi Made Easy\u003c/strong\u003e","positive":true,"review_content":"This class was super fun and very informative. I suggest that you bring a lot of containers to fit all the beautiful sushi maki you make, that you aren't able to eat. It was a great experience and our teacher, Joelen Tan, was very professional and super cool. I would definitely recommend this class to anyone interested in learning how to roll sushi maki, or just have a fun and unique date with the one you love.","teacher_response":null}
{"commenter_avatar":"/assets/fallback/default_user_photo-5cf83e232ebc4a1bab67fb6bf24fa1d1da9b603af2a2bc8e98c6d4c2d015d107.png","reviewer_name":"Francine R.","created_at":"almost 3 years","title_link":"\u003cstrong\u003eSushi Made Easy\u003c/strong\u003e","positive":true,"review_content":"What a fun class it was. The teacher was great, she took the time to explain the history of sushi, went over the equipment, ingredients and how-to with us. We had a full class and I am certain everyone felt the same way. Great job! ","teacher_response":null}
{"commenter_avatar":"/assets/fallback/default_user_photo-5cf83e232ebc4a1bab67fb6bf24fa1d1da9b603af2a2bc8e98c6d4c2d015d107.png","reviewer_name":"Justin M.","created_at":"almost 3 years","title_link":"\u003cstrong\u003eSushi Made Easy\u003c/strong\u003e","positive":true,"review_content":"We had a great time learning how to make sushi! Instructor was great and the ingredients were fresh and delicious. BYOB was nice also. Would definitely recommend.","teacher_response":null}
{"commenter_avatar":"/assets/fallback/default_user_photo-5cf83e232ebc4a1bab67fb6bf24fa1d1da9b603af2a2bc8e98c6d4c2d015d107.png","reviewer_name":"Francisca C.","created_at":"about 3 years","title_link":"\u003cstrong\u003eSushi Made Easy\u003c/strong\u003e","positive":true,"review_content":"Had a great experience making sushi. We got plenty of food to eat and take home. Joelen was a great instructor with a positive energy. Overall, I had a great time and would definitely recommend this class!","teacher_response":null}
{"commenter_avatar":"/assets/fallback/default_user_photo-5cf83e232ebc4a1bab67fb6bf24fa1d1da9b603af2a2bc8e98c6d4c2d015d107.png","reviewer_name":"Samantha R.","created_at":"about 3 years","title_link":"\u003cstrong\u003eSushi Made Easy\u003c/strong\u003e","positive":true,"review_content":"This class was fun, hands on, and we got plenty to eat. I recommend it! ","teacher_response":null}
{"commenter_avatar":"/assets/fallback/default_user_photo-5cf83e232ebc4a1bab67fb6bf24fa1d1da9b603af2a2bc8e98c6d4c2d015d107.png","reviewer_name":"Kate R.","created_at":"about 3 years","title_link":"\u003cstrong\u003eSushi Made Easy\u003c/strong\u003e","positive":true,"review_content":"Wonderful space, teacher's energy was contagious and positive, overall so much fun and educational!","teacher_response":null}
{"commenter_avatar":"/assets/fallback/default_user_photo-5cf83e232ebc4a1bab67fb6bf24fa1d1da9b603af2a2bc8e98c6d4c2d015d107.png","reviewer_name":"Laura S.","created_at":"about 3 years","title_link":"\u003cstrong\u003eSushi Made Easy\u003c/strong\u003e","positive":null,"review_content":"The class was interesting and I learned things I didn't know, however I was not impressed with the quality of ingredients. The rice was undercooked. The fish was fishy smelling. The seaweed was tough and lacked flavor. It was alot of fun, just not the quality I would expect for 55 bucks a person. ","teacher_response":null}
{"commenter_avatar":"/assets/fallback/default_user_photo-5cf83e232ebc4a1bab67fb6bf24fa1d1da9b603af2a2bc8e98c6d4c2d015d107.png","reviewer_name":"Katy U.","created_at":"over 3 years","title_link":"\u003cstrong\u003eSushi Made Easy\u003c/strong\u003e","positive":true,"review_content":"Joelen was awesome! I loved how the location had a very homey atmosphere. And we made so much food. Potstickers + edamame + shrimp tempura + 2 whole rolls + a hand roll + sashimi + dessert. I was so full by the end! It was also great that it was BYOB :) I would definitely take another one of Joelen's classes again. ","teacher_response":null}
{"commenter_avatar":"https://dabbledoneright-production.s3.amazonaws.com/production/uploads/user/photo/309971/thumb_profilepic.jpg","reviewer_name":"Amberly H.","created_at":"over 3 years","title_link":"\u003cstrong\u003eSushi Made Easy\u003c/strong\u003e","positive":true,"review_content":"This class was great and lots of fun. Small class size, very basic and fundamental instructions that anyone could follow. Best part - tons of leftovers! ","teacher_response":null}
{"commenter_avatar":"/assets/fallback/default_user_photo-5cf83e232ebc4a1bab67fb6bf24fa1d1da9b603af2a2bc8e98c6d4c2d015d107.png","reviewer_name":"Jeniffer B.","created_at":"over 3 years","title_link":"\u003cstrong\u003eSushi Made Easy\u003c/strong\u003e","positive":true,"review_content":"I cannot rave enough about this class. This was a great beginner class to making sushi. Joelen is approachable, funny and informative. My husband and I had such a great time and walked away stuffed with a ton of extra sushi left to take home. We couldn't have asked for a better experience!","teacher_response":null}
{"commenter_avatar":"/assets/fallback/default_user_photo-5cf83e232ebc4a1bab67fb6bf24fa1d1da9b603af2a2bc8e98c6d4c2d015d107.png","reviewer_name":"Ashley B.","created_at":"almost 4 years","title_link":"\u003cstrong\u003eSushi Made Easy\u003c/strong\u003e","positive":true,"review_content":"Great experience! Fun class, great people, nice teacher, awesome sushi! ","teacher_response":null}
{"commenter_avatar":"/assets/fallback/default_user_photo-5cf83e232ebc4a1bab67fb6bf24fa1d1da9b603af2a2bc8e98c6d4c2d015d107.png","reviewer_name":"Malia C.","created_at":"almost 4 years","title_link":"\u003cstrong\u003eSushi Made Easy\u003c/strong\u003e","positive":true,"review_content":"Loved the vibe of the class. Joelen was friendly and went over all the basics with us. Would definitely take another class! ","teacher_response":null}
{"commenter_avatar":"/assets/fallback/default_user_photo-5cf83e232ebc4a1bab67fb6bf24fa1d1da9b603af2a2bc8e98c6d4c2d015d107.png","reviewer_name":"Rob C.","created_at":"almost 4 years","title_link":"\u003cstrong\u003eSushi Made Easy\u003c/strong\u003e","positive":true,"review_content":"Great class, highly recommended!","teacher_response":null}
{"commenter_avatar":"/assets/fallback/default_user_photo-5cf83e232ebc4a1bab67fb6bf24fa1d1da9b603af2a2bc8e98c6d4c2d015d107.png","reviewer_name":"Amy L.","created_at":"almost 4 years","title_link":"\u003cstrong\u003eSushi Made Easy\u003c/strong\u003e","positive":true,"review_content":"This was our first dabble class. We had a great time. Who knew sushi was so easy to make yourself?!","teacher_response":null}
{"commenter_avatar":"/assets/fallback/default_user_photo-5cf83e232ebc4a1bab67fb6bf24fa1d1da9b603af2a2bc8e98c6d4c2d015d107.png","reviewer_name":"Mark M.","created_at":"about 4 years","title_link":"\u003cstrong\u003eSushi Made Easy\u003c/strong\u003e","positive":true,"review_content":"This was the first time my wife and I took a cooking class together. I thought it would have been a great anniversary gift and it most certainly was! The location was easy to find and get to with easy parking. The venue was fantastic. Having a small class really helps when learning new cooking tricks. The atmosphere was very informal and fun. And of course, the food was great.\r\n\r\nJoelen was a great teacher. She provided step by step instructions for the entire class, answered questions with depth and insight, and did a great job of making us all feel comfortable and happy. She has fun with her classes and inspires me to want to become a better cook. I can't thank her enough for a wonderful time we had and we look forward to seeing her again in another of her classes!","teacher_response":null}
{"commenter_avatar":"/assets/fallback/default_user_photo-5cf83e232ebc4a1bab67fb6bf24fa1d1da9b603af2a2bc8e98c6d4c2d015d107.png","reviewer_name":"Chanel T.","created_at":"about 4 years","title_link":"\u003cstrong\u003eSushi Made Easy\u003c/strong\u003e","positive":true,"review_content":"This is a fantastic class! Joelen is a great teacher and excellent host. This class is great for beginners and fun for a group to enjoy.","teacher_response":null}
{"commenter_avatar":"/assets/fallback/default_user_photo-5cf83e232ebc4a1bab67fb6bf24fa1d1da9b603af2a2bc8e98c6d4c2d015d107.png","reviewer_name":"Wanda V.","created_at":"over 4 years","title_link":"\u003cstrong\u003eSushi Made Easy\u003c/strong\u003e","positive":true,"review_content":"I've always wanted to learn how to make sushi the proper way and this class definitely covered it. \r\n","teacher_response":"Thank you Wanda! Glad to have met you \u0026 hope your future sushi endeavors will be more fun \u0026 delicious!"}
{"commenter_avatar":"https://dabbledoneright-production.s3.amazonaws.com/production/uploads/user/photo/173691/thumb_gerson-019.JPG","reviewer_name":"Rachel G.","created_at":"over 4 years","title_link":"\u003cstrong\u003eSushi Made Easy\u003c/strong\u003e","positive":true,"review_content":"Joelen did a great job at making sushi approachable. It doesn't always have to be something reserved for special occasions but can be perfect for those nights when you are hungry and want to get dinner on the table in under 20 minutes. If you're new to cooking but the idea of a class seems a bit scary, take a class with Joelen. She will have you relaxed and having fun in minutes. ","teacher_response":"Thank you Rachel! It was great to have you in our kitchen \u0026 hope you can join us again in the future!"}
{"commenter_avatar":"/assets/fallback/default_user_photo-5cf83e232ebc4a1bab67fb6bf24fa1d1da9b603af2a2bc8e98c6d4c2d015d107.png","reviewer_name":"Tim H.","created_at":"over 4 years","title_link":"\u003cstrong\u003eSushi Made Easy\u003c/strong\u003e","positive":true,"review_content":"Joelen was a fun, easy-going teacher who helped us learn the basics and have a great time. Definitely recommend her class(es)!","teacher_response":"Thank you Tim - loved having you in class! :)"}
SIMILAR EXPERIENCES
$30
Taught by
John-Michael Korpal
$35
Taught by
goldplaited team
$69
Taught by
Patty Heinze
$59
Taught by
Real. Soaps
$34
Taught by
Tamasin Ford
$25
Taught by
Art Room Events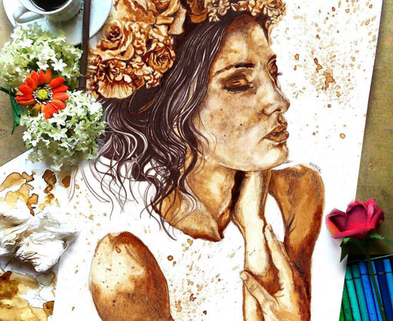 $45
Taught by
CK
$35
Taught by
Brooklyn Boulders Chicago
BROWSE ALL EVENTS