Healthy Foods for Staying Warm

TOP RATED
ABOUT THIS EVENT
Event Category
Food & Drink
Event Overview
Warm, comforting foods like chili are a great way to ward off the chill of winter in Chicago, but during New Year's Resolution season, many people are trying to focus on eating healthier.
In this class, we'll show you how you can have the best of both worlds! We'll demonstrate and sample delicious, healthful mid-winter recipes to keep you cozy and warm!
Attendees will learn how to make:


Healthy chili


Stuffed peppers


Turmeric lattes


What's Provided
Handouts, samples
Cancellation Policy
There are currently no dates scheduled for this listing. Add to your bucket list to be notified of future dates or message the host to request a new date or private event.
MORE ABOUT YOUR HOST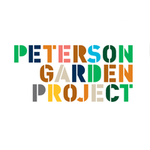 TOP RATED
Learning together in the garden, and kitchen, does much more than put fresh, nutritious food on the table. It helps build stronger communities, connect us to cultural heritage, improve public health and create a more sustainable, resilient city. Peterson Garden Project is a not-for-profit organization, and we're looking to inspire everyone we meet to grow and cook their own food and build community. If you love the taste of a homegrown tomato, are curious about growing food yourself, or are looking for a place to learn basic home cooking skills and make new friends over delicious food— then we're looking for you!